Beijing Angered at British Ships in South China Sea, Calls U.K. Washington's 'Sharksucker'
Beijing has accused the U.K of "reckless actions" for sailing a warship near islands that it claims in the South China Sea and threatened that it might scupper any favorable post-Brexit trade deal.
The state-run China Daily newspaper said that the presence of HMS Albion by the Paracel Islands was "provocative" and "violated Chinese and international laws."
Beijing deployed a warship and jets on August 31 to tail the Albion, which eventually docked in Ho Chi Minh City, Vietnam, the BBC reported.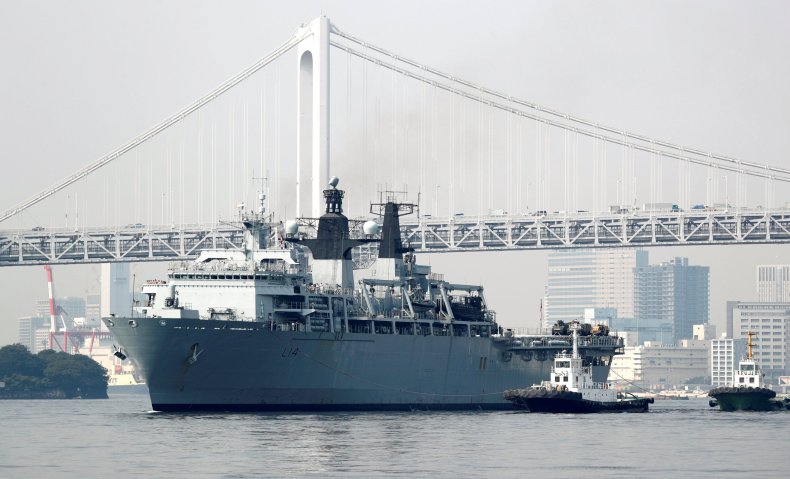 The Paracels are controlled by China but also claimed by Vietnam and Taiwan. China's definition of the 12-mile limit around the islands is not the same as those internationally recognized.
Britain's Royal Navy said it was conducting a freedom of navigation exercise "in full compliance with international law" and insisted that the Albion was in international waters.
But the editorial in the China Daily, which reflects China's government policy, said, "There is no international law that justifies even 'innocent passage' of a foreign country's military vessels through other's territorial waters without permission.
"The reckless actions by the British navy to challenge China's sovereignty can only be explained by the country wanting to curry favor with the United States," the editorial said.
The paper suggested that such actions by the U.K. would "put a spanner in the works" to any post-Brexit trade deal with China and said that to improve ties, it "should refrain from being Washington's sharksucker in the South China Sea," a term that means "sucking up."
The U.S. Navy has also conducted Freedom of Navigation Operations, known as FONOPs in the same area in the past.
Beijing is in dispute with Brunei, Malaysia, Vietnam, Taiwan and the Philippines in its claims for most of the South China Sea through which $3 trillion of trade passes each year.
South China Sea expert Ian Storey told Reuters the U.K.'s actions will please Washington as the Trump administration is unhappy that its allies have not conducted enough freedom of navigation in the South China Sea.
"But China will be displeased as it suggests that U.S. allies are responding to Washington's appeals.... It might also nudge other U.S. allies to make similar moves," he said.