Beijing Issues Second Smog Pollution 'Red Alert'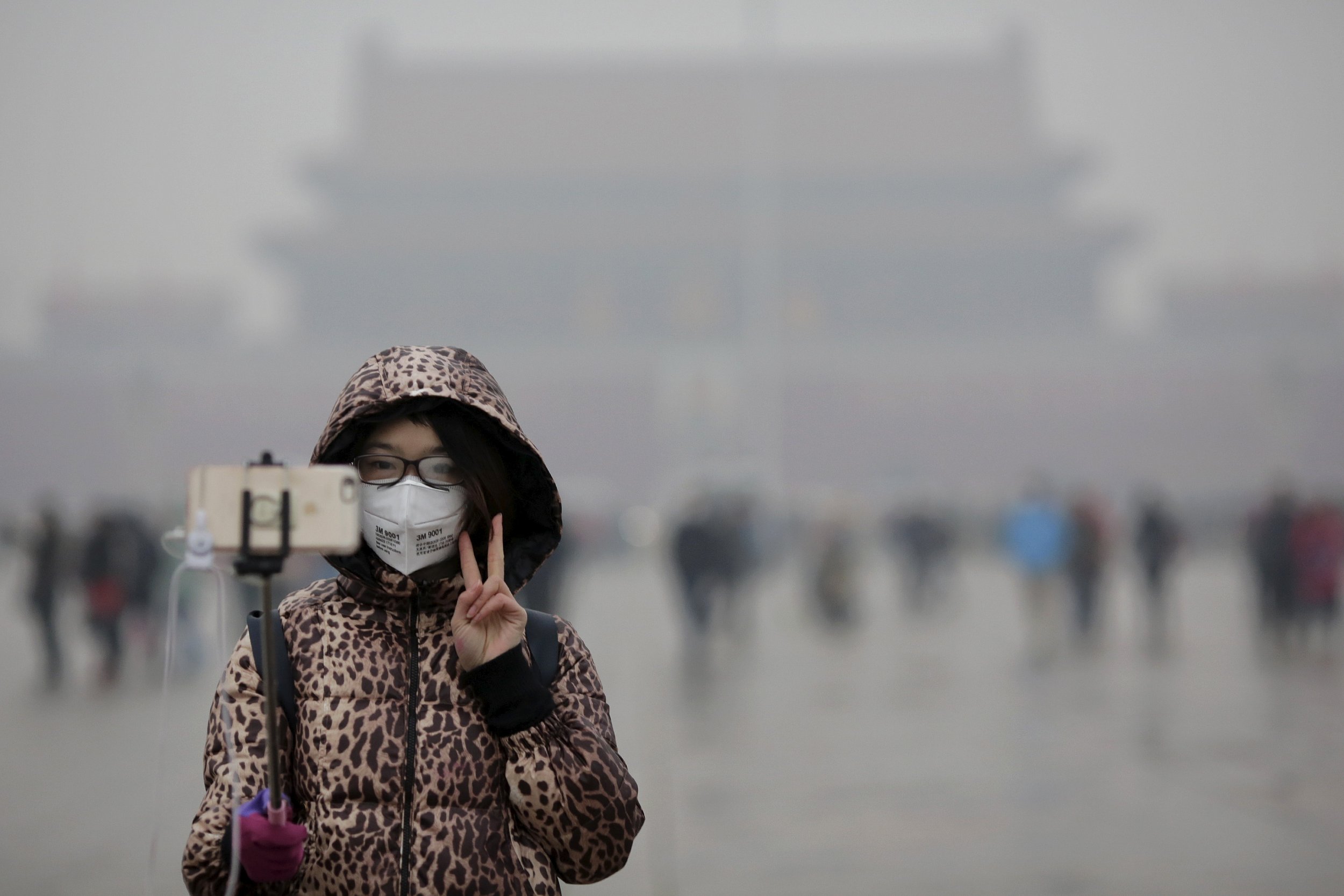 Authorities in China's capital issued a "red alert" for pollution because of severe smog on Friday, just over week after the city used the alert for the first time ever.
Beijing announced its first red alert for pollution on December 7 and kept it in place for almost four days—the warning is used when intense smog is expected to last three or more days. Now the Beijing Meteorological Service has raised the alert again, saying that the city will face heavy pollution from Saturday to next Tuesday. It added that the northwestern city of Xian will be affected as well as the northeastern cities of Shenyang and Harbin.
With a red alert is in place, traffic is restricted, construction stalls, and schools and factories close. Authorities have also ordered that fireworks and outdoor barbecues be banned. China rarely implements its most severe warning for air pollution, but the country only introduced a four-tier weather alert system two years ago.
The Meteorological Service says that the smog is predicted to be worse than it was for the previous red alert, with the PM2.5 pollution level—the number of particles smaller than 2.5 micrometers in diameter—expected to rise above 500 micrograms per cubic meter compared to the near-300 micrograms per cubic meter on December 8, according to the BBC. The World Health Organization says that levels above 25 are unsafe.
The pollution is partly caused by China's dependence on coal. The nation uses the resource for more than 60 percent of its power and industrial zones to the south and east of Beijing are heavily reliant on the fossil fuel.
Pollution is an increasingly important issue on the country's domestic agenda. At the opening of the National People's Congress in March 2014, China's Prime Minister Li Keqiang said: "We will declare war against pollution and fight it with the same determination we battled poverty. Smog is affecting larger parts of China, and environmental pollution has become a major problem."
Friday's red alert comes not long after the historic climate talks in Paris earlier this month, where the world's leaders signed an agreement aiming to prevent the global temperature rising above two degrees celsius.
Beijing Issues Second Smog Pollution 'Red Alert' | World