The approach of the Olympics has historically provided the world a warm anticipation of relief from exhausting news cycles. It is usually a tonic for the soul, a vacation from global tensions, a respite from the daily drone of fresh global crises.
The 2022 Olympiad comes at a moment of great need for such a respite. Today's world has not only its share of geopolitical trouble spots, but also the continuing vise-grip of a pandemic now entering its third year. If there was ever a time to sit back and let the imagery and achievements of the Olympics wash over us, it is now.
Sadly, this is quite impossible.
The world is filled with cities that deserve their first shot at the glow of Olympic attention. The world is also filled with cities that are not the capital of a repressive communist regime. Yet, the International Olympic Committee cast its gaze across a planet filled with bright prospects, and in its wisdom chose Beijing... again. The massive gift of the 2008 summer games was apparently not enough for an IOC eager to bestow unequaled positive attention upon the Chinese capital.
Let's stipulate that not every Olympic city can be a Western-style freedom oasis. For an event whose point is to be an apolitical celebration of sport, an argument can be made for Moscow in 1980, Sochi in still-authoritarian Russia in 2014 and even Beijing in 2008.
But a return a mere 14 years later? How often will we be asked to display the willful blindness necessary to reach approval—or even ambivalence—as Olympic glory returns to the nexus of the world's most morally bereft empire? The Uyghur genocide, the persecution of Hong Kong, the political imprisonment of countless citizens and the wanton theft of Western technology constitute a track record that makes it impossible to simply enjoy the culture and vistas of the Olympic host country.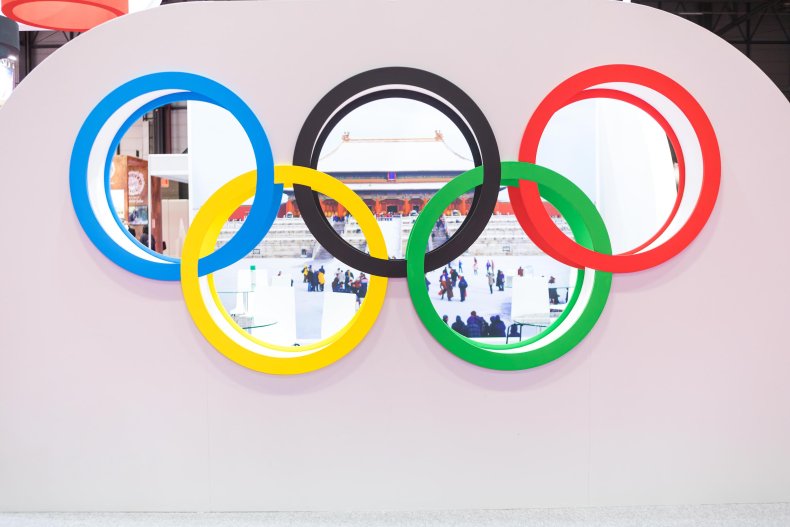 But what's done is done, and we all have the freedom to watch or not. Athletes, however, will soon find themselves in a country brimming with fresh coronavirus outbreaks and additional dangers the Chinese government may not even reveal. It is no stretch to suggest that an oppressive, secretive regime bearing responsibility for COVID's origins may not be the most forthcoming about athlete and attendee safety.
The very notion of attendees is a shattered proposition in Beijing, where virus concerns have led to the banishment of ticket-buyers from outside China. Access will be limited to "selected" Chinese spectators. Crowds were erased in the delayed summer games in Tokyo just six months ago, but athletes did not have to worry then about a pernicious Omicron variant that has shown a penchant for busting through masks and vaccines alike. They also did not have to worry about visiting a nation that cannot be trusted to shoot straight about possible dangers.
There is another type of danger every athlete should know well—the risk of the Chinese Communist Party peering into their actions and words. Several countries have recommended burner phones to their delegations, citing the risks of surveillance and even malware infections from strategically placed WiFi bubbles.
The debate over a possible athlete boycott of Beijing brings to mind the Jimmy Carter administration's withdrawal from the 1980 Moscow games. The resulting consensus is that it achieved nothing but the destruction of our athletes' dreams. Based on that experience, I allowed myself to imagine a best-case scenario for the upcoming Olympics, in which free Americans rack up enviable medal totals, providing an opportunity for the world to weigh the liberties enjoyed by our delegation in stark contrast to the oppression suffered by their Chinese counterparts and their 1.4 billion countrymen.
Maybe we will see some gleefully victorious American skiers or snowboarders wrap themselves in our flag, professing pride at the opportunity to represent our great nation. Perhaps those competitors can express hope for the Chinese people, that they might someday enjoy relief from their current plight.
But I'm probably dreaming. My personal Olympic memory reel is filled with great moments in great places, some familiar, some newly appreciated. In each, my fellow Americans and I had an opportunity to see spectacular competition against a backdrop of spectators from every corner of the world arriving to enjoy the hospitality of an appreciative nation.
I will root for our athletes just as ardently as ever in Beijing. But what a sad turn that COVID will dampen the proceedings. No one could have foreseen a virus swallowing so much of the usual Olympic joys. But, COVID or no COVID, the IOC can surely keep human rights in mind when it considers Olympic placements. As China applies a positive spin to its appropriately damaged reputation, let's hope the committee can refrain from returning to that empire as long as it remains an oppressor of almost 20 percent of the world's population.
Mark Davis is a talk show host for the Salem Media Group on 660AM The Answer in Dallas-Ft. Worth, and a columnist for the Dallas Morning News and Townhall.
The views expressed in this article are the writer's own.