As Beijing Olympics Thrill, China Jails Thousands for Ethnicity, Protest
While the world is captivated by the beauty, vitality and passion of sport on exquisite display in Beijing, China is inflicting systematic suffering and abuse on thousands held against their will — crimes against humanity — behind the scenes.
For close to a century, the Olympic Games have drawn athletes from around the world together on one unifying stage, a longstanding representation of solidarity in cultural diversity.
While the world eagerly turns to the performance Beijing has artfully crafted, untold numbers of people are being arbitrarily detained, tortured and persecuted inside China's borders.
The Beijing Olympics are tainted by genocide.
"For us, these Games are just a reminder of the brutal repression under which Uyghurs are living currently," Zumretay Arkin, an ethnic Uyghur Muslim, told CBS News.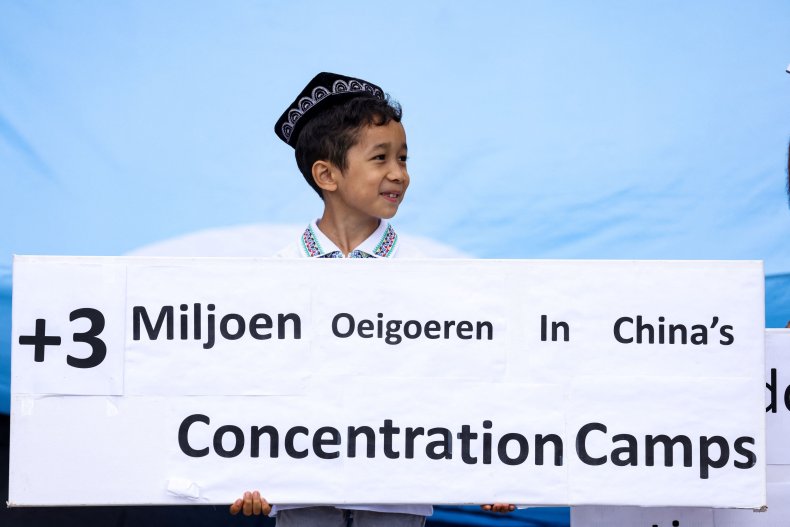 "For us, the genocide doesn't stop in the two to three weeks of the Olympic Games," she said. "Maybe it's even worse, because the international community's attention is only focused on the Games."
The 2022 Winter Olympic Games were awarded to China despite widespread evidence of grave human rights violations by the Chinese government.
Under the pretense of a movement against "terrorism," China is conducting a "reeducation" program for Muslims living in Xinjiang, part of a larger subjugation and forced assimilation effort that has been developing for years.
China launched the "Strike Hard Campaign Against Violent Terrorism" in Xinjiang in May 2014, an attempt to portray as an antiterrorist campaign what has been widely described as a genocide against the the Turkic Muslim population.
"Far from a legitimate response to the purported terrorist threat, the government's campaign evinces a clear intent to target parts of Xinjiang's population collectively on the basis of religion and ethnicity," Amnesty International's June 2021 report stated, "and to use severe violence and intimidation to root out Islamic religious beliefs and Turkic Muslim ethno-cultural practices."
The U.S. State Department and the parliaments of Canada and the Netherlands have determined that China's conduct also constitutes genocide under international law, according to Human Rights Watch.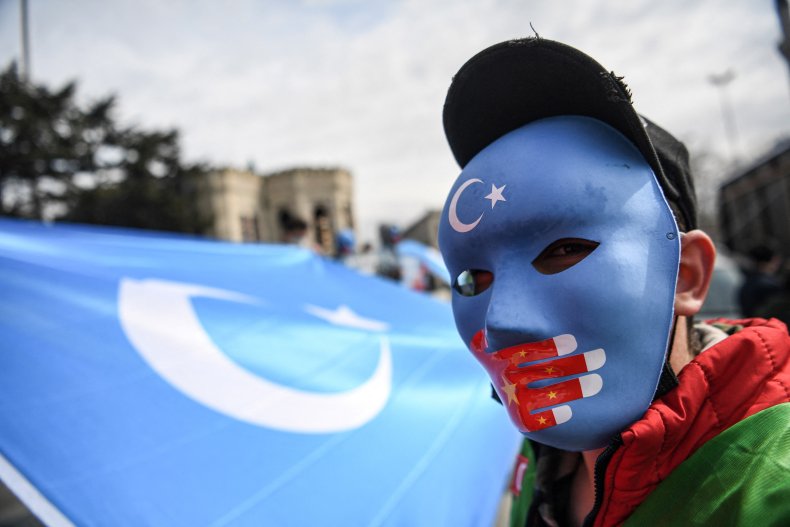 That Beijing was granted the honor of hosting the prestigious Olympic Games despite clear human rights abuses is a hypocrisy that is not lost on human rights advocates.
"It's just something horrible to say to an entire ethnic group and an entire people — that their genocide doesn't matter in the context of the Games," Arkin said.
Experts are concerned that the bright lights on Olympic athletes will obscure the crimes committed on ethnic Uyghurs in the dark.
"We cannot be allowed to forget the atrocities which will be continuing under the radar whilst the world's attention is focused on the Games," Mark Clifford, President of the Committee for Freedom in Hong Kong (CFHK) wrote in a statement.
Hundreds of thousands of people from Muslim ethnic groups have been imprisoned, while hundreds of thousands more have been sent to "education" centers, more accurately described as internment camps, according to Amnesty International.
The human suffering that is part of this "reeducation," when it is revealed, can be deeply troubling for those unfamiliar with the methods employed by the Chinese guards in the Xinjiang detention facilities.
Mihrigul Tursun, a member of the Uyghur minority, was interrogated for four days without sleep, had her head shaved, was subjected to electric shock and an intrusive medical examination in one of the cramped internment camps, CBS News reported.
"The authorities put a helmet-like thing on my head, and each time I was electrocuted, my whole body would shake violently and I would feel the pain in my veins," Tursun said. "I don't remember the rest. White foam came out of my mouth, and I began to lose consciousness."
"I thought that I would rather die than go through this torture and begged them to kill me," she said.
This is the brutal reality for Uyghurs living in China — simply existing is a crime. And it is a reality wholly unaffected by the thrill of Beijing's Olympics.
As China prepared to have all eyes set on Beijing as it hosted one of the most internationally anticipated events, the country advanced efforts to conceal the truth about its actions.
Dedicating immense resources to masquerading the truth, the Chinese government "prevents millions of people living in Xinjiang from communicating freely about the situation, denies journalists and investigators meaningful access to the region, stages tours for those who do enter, and forcibly enlists members of the affected population to parrot its falsehoods," Amnesty International's report read.
Jimmy Lai, arguably one of China's most famous captives, is one of those people who was found guilty of practicing journalism.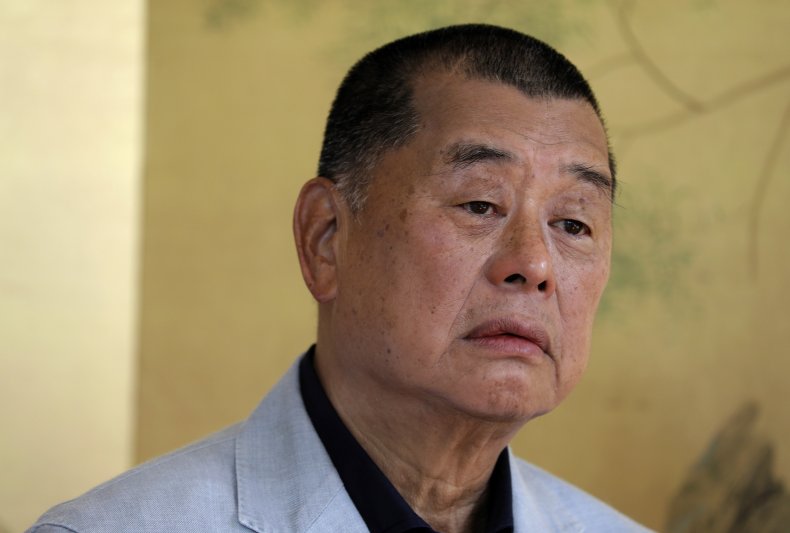 Charged with conspiracy to print, publish, sell and distribute "seditious publications," and now facing the very real possibility of being disappeared, Lai has become the focal point of a contemporary movement ignited by CFHK.
"Lai's face is being shone — projected, to be precise — on the facades of prominent buildings in major cities around the world throughout the Winter Games," The Washington Post reported.
Those buildings include the Tower of London, the Chinese Embassy in Washington and headquarters of NBC in New York.
The images emphatically illustrate the hypocrisy of China hosting the Winter Olympic Games while conducting organized programs to eliminate ethnic diversity and crush dissent.
"Jimmy Lai would tell you all about it — if he could," Parker said.