Beijing's Landmarks, as Seen Through Smog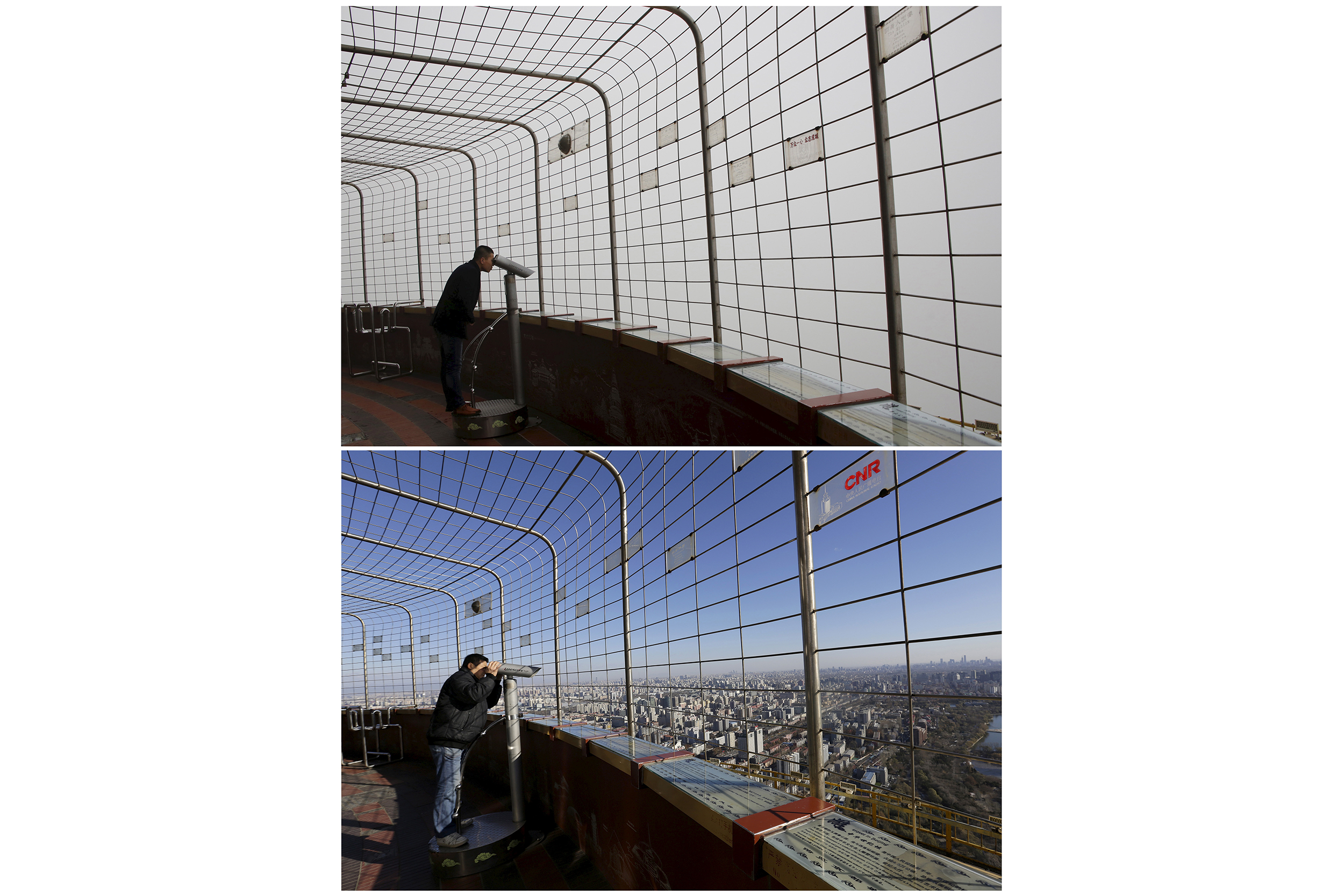 On December 2, a cold front swept away smog that had been blanketing Beijing since November 28, revealing views of a city obscured in haze the day before.
The stark contrast between the photos, taken within a day of each other, exemplify the extent of China's pollution problem—and offers a glimpse of the effects that the country's commitment to climate change progress may have in the years ahead.
In a recent cover story, reporter Bill Powell explored how important China's position on climate change is in the fight against global warming. Powell writes:
Starting November 30, the world's political and environmental elite have gathered in Paris, under ferocious security, for the 21st session of the United Nations Conference of the Parties, which runs until December 11. Faced with what U.S. President Barack Obama and Secretary of State John Kerry have called the greatest threat to mankind, world leaders from every nation are expected to sign an agreement to reduce greenhouse gas emissions, the driver of climate change.

For years, China has been the world's leading emitter of greenhouse gases and thus, in the eyes of some in the environmental community, public enemy No. 1. China chafes at the criticism and will sign whatever document emerges. But don't be fooled. Amid the outward signs of cooperation between developed and developing nations on climate change, China remains, at best, wary—and in the minds of many officials at home, deeply resentful—of the pressure the West has brought on Beijing to rein in CO2 emissions.
Read the full cover story here.