Being Muslim in Trump's America Isn't Easy, Poll Shows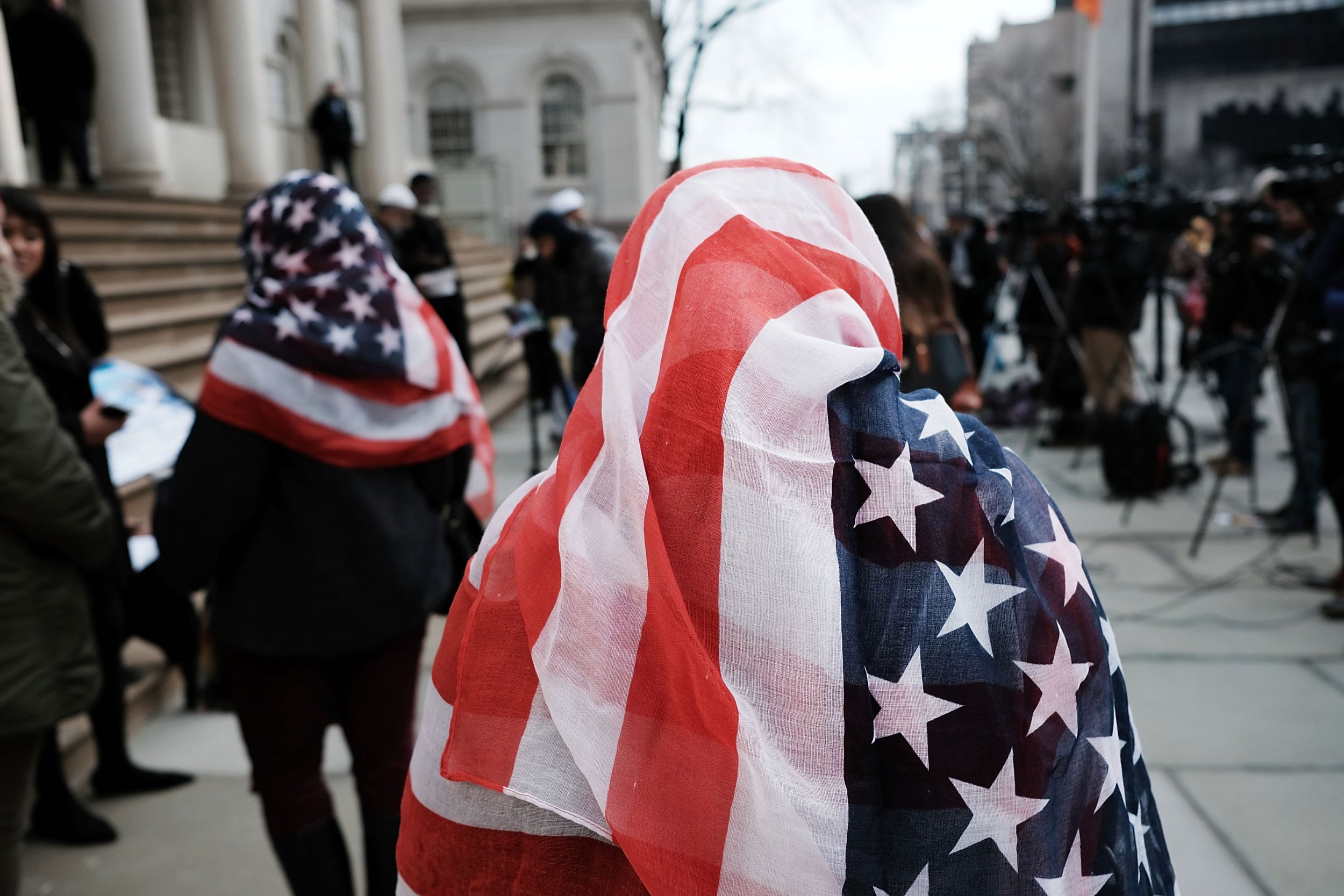 Most Muslim-Americans are expressing serious concerns about Donald Trump's presidency, a new poll finds.
Three-quarters of the 1,001 Muslim adults living in the U.S. polled by the Pew Research Center for a survey released on Wednesday believe the president is unfriendly toward them, while 68 percent said Trump makes them feel "worried" and 64 percent are dissatisfied with the country's current direction.
This is the third such survey Pew has published in the past decade. It was conducted just after Trump's inauguration, between January 23 and May 2. It included questions about political and religious beliefs, social values and extremism.
Half of the respondents say it has become harder to be a Muslim in the U.S. in recent years, roughly the same percentage that felt that way in a 2007 survey. What has changed is the amount of people who have been involved in at least one incident of discrimination in the past year (48 percent, versus 40 percent in 2007). Reports of discrimination increased to 61 percent among U.S.-born Muslims and 64 percent among those who say their appearance is identifiably Muslim.
These findings are consistent with other research. According to a report released by the Council on American-Islamic Relations earlier this month, anti-Muslim hate crimes increased by a staggering 91 percent during the first half of the year, compared with the same period in 2016. Meanwhile, research by California State University, Bernardino's Center for the Study of Hate and Extremism found that bias crimes against various minorities and religious groups were up some 20 percent since Trump's win in November.
The mood among Muslim women is particularly gloomy. More Muslim women than men expressed concerns with Trump's and the Republican Party's attitudes toward their community, are dissatisfied with the country's direction and media coverage of Muslims, and have personally experienced discrimination.
The survey showed a marked change from how Muslims in the U.S. felt in 2011 under President Barack Obama, who was viewed by a majority of those polled as having a friendly attitude toward the Muslim community. However, Pew noted, attitudes toward Trump are no different than those in 2007 toward President George W. Bush, who by that time had been involved in two wars in the Middle East.
One thing that has improved is the percentage of Muslim-Americans who say they have received expressions of support for their faith. That number is up to 49 percent, from 37 percent in 2011.
Some Muslims have experienced both discrimination and support, like one woman quoted in the report. "I've had people make comments, and of course they'll give me weird looks and things like that," she said. "But I've definitely heard people [make] rude comments straight to my face. I've also had people say really nice things about my hijab, or say it's beautiful or say they think my religion is beautiful."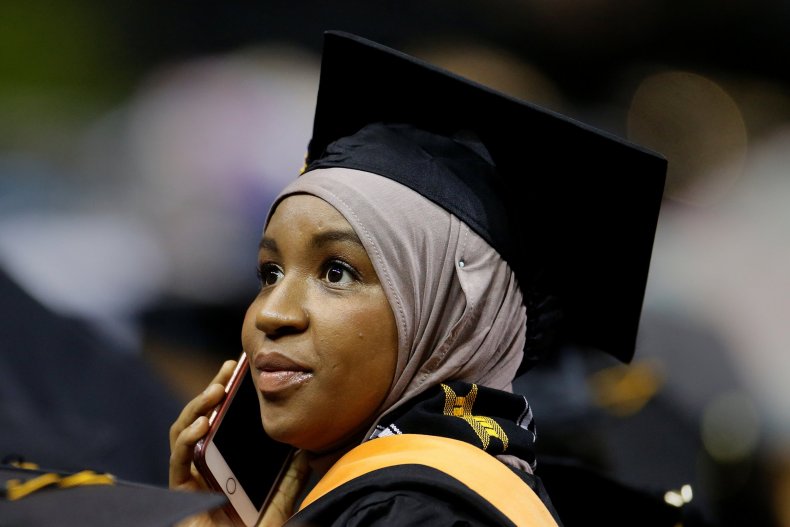 Another woman of the same age group (under age 30) said that changing her appearance altered people's attitudes toward her. She said she stopped wearing her niqab, a veil that covers a person's entire face except for the eyes, after being called "a terrorist" while riding in a bus last year. "[When wearing the niqab], people assumed I was not born here and don't speak English. Even wearing hijab I get that. But with hijab there is curiosity but not discrimination."
The Muslim community in the U.S., at about 3.3 million people, is diverse both in religious denominations and in countries of origin. While 58 percent say they were born outside the U.S., the vast majority (82 percent) now holds U.S. citizenship. Foreign-born respondents were more likely to be highly educated, both in comparison to U.S.-born respondents and to the American general public.
The poll shows there is stronger concern about Muslim extremism among the Muslim community than the general public (66 percent say they are "very concerned" about extremism in the name of Islam, compared with 49 percent of the U.S. general public).
Muslims are also more likely to say targeting and killing civilians for political, social or religious reasons is never justifiable (76 percent versus 59 percent). Roughly equal shares of Muslims (5 percent) and Americans as a whole (3 percent) say such tactics are often justified, but the difference in the data, Pew's researchers say, is not statistically relevant due to the survey's margin of error.