Part Sports Jacket, Part Cardigan, Introducing Spain's Contribution to Men's Fashion, the Teba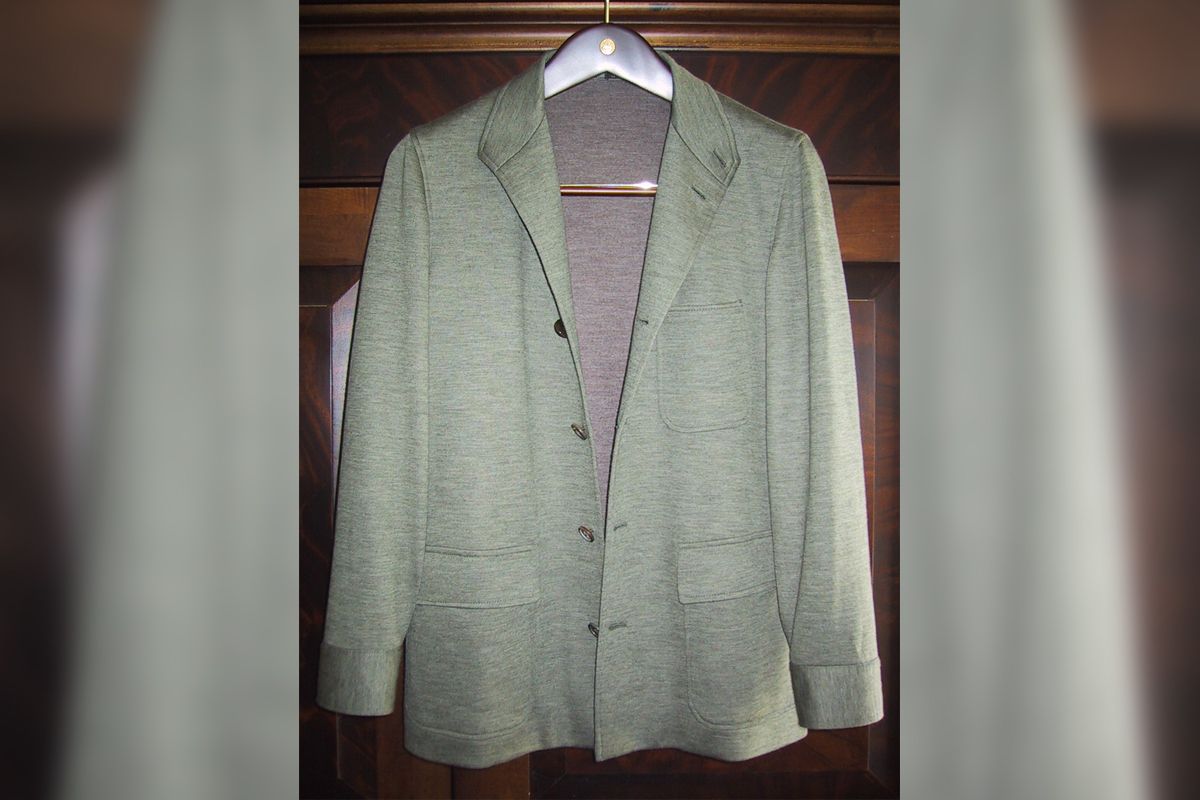 Spain is not a country immediately associated with menswear: There's Italy, of course, France too, and most surely Britain. But Spain seems overlooked, especially when one considers that it boasts Bel y Cia of Barcelona, an enclave of elegance owned by the Ballbé family.
Founded in 1842, Bel was initially a shirtmaker. However, when I first sought it out in 1990, I was looking not for shirts but for a garment that is part sports jacket, part cardigan and goes by the name of Teba.
From time to time, the pursuit of male elegance results in the creation of an immortal item of clothing: Lord Chesterfield is the eponym of a type of overcoat; the Wellington boot is named after the Iron Duke (his ally at Waterloo, Marshal Blücher, gave his name to another type of boot); and the Count of Teba has left us the unique sporting garment sold at Bel and some other celebrated Spanish menswear shops. Teba was a crack shot, and the story is that one day as a young man in the shooting field he was much taken with a curious garment being worn by Alfonso XIII of Spain, who along with Edward VIII was one of the best-dressed monarchs of the past century. Graciously, His Majesty presented it to the promising shootist.
Many years later, in the early 1940s, the Count of Teba was out shooting with two friends—the Count of Caralt and Enrique Maier (incidentally there is a variation of the Teba called the Maier that is slightly more structured)—and the three men began reminiscing about the old days. After a while they fell into talking about the king's shooting cardigan. (The king was then living in exile after the Spanish Civil War.) The three friends felt it would be fun to have the cardigan remade; since they were all clients of Bel, which already had their measurements, they went there to realize their plan.
The result was a woolen garment with patch pockets on the front; a mandarin collar that could be buttoned around the neck in inclement weather, but was usually worn like a spread collar, gave the hint of a sports jacket. The key pieces of the shirt architecture are buttoned barrel cuffs and straight hems.
The Teba became a cult item and has since gone well beyond its origins as a hunting garment. Comfortable and—even though this sounds like an oxymoron—casually formal, it caught on with the type of Spaniards who are the counterpart to France's bon chic bon genre set or America's preppies. If you want to see the Teba in action, just take a business-class flight in the Iberian Peninsula.