Belarusian President Lukashenko Suggests Every Family Should Have Weapons In Case of War
President of Belarus Alexander Lukashenko said during a meeting on Tuesday that his country needs to be better armed in the event of a war. Not only did he advocate for giving more advanced weapons to the country's military, but he also said each family "must be outfitted with the entire range of small arms."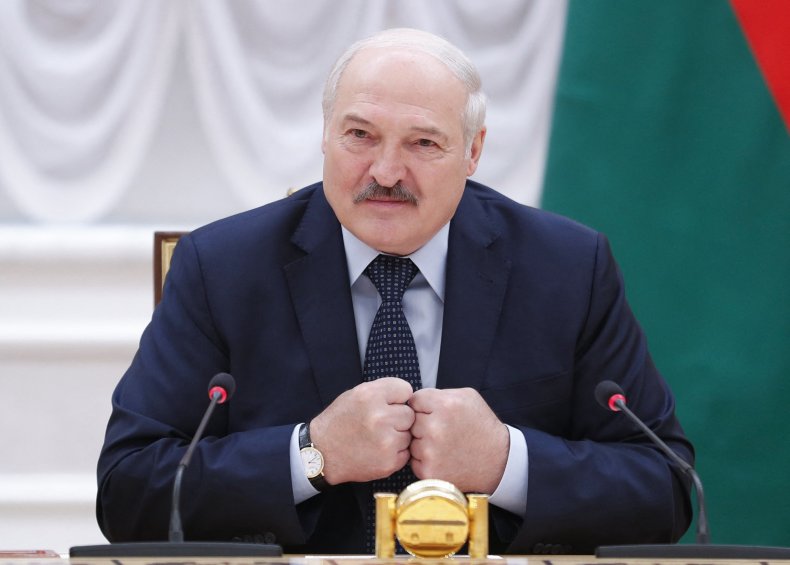 The meeting came weeks after Lukashenko sent a fighter jet to intercept a European airliner traveling through the country's airspace on May 23. The Ryanair plane was forced to land in the Belarus capital of Minsk under the pretenses that a bomb threat was received. Upon landing, a journalist known for criticizing Lukashenko was seized and taken into custody.
The incident caused outrage throughout the world, with the European Union telling airlines to avoid Belarusian airspace. U.S. President Joe Biden also condemned the detention of the journalist and announced it would not allow U.S. transactions with several Belarusian state-owned enterprises due to human rights violations.
However, Russia symbolically sided with its ally Lukashenko by not allowing aircrafts to enter its cities if airlines tried to divert flight paths to avoid Belarus. Russian President Vladimir Putin also warned the West not to "meddle" in Belarus' domestic affairs.
Lukashenko's Tuesday meeting was with Deputy Prime Minister Yuri Nazarov and Chairman of the State Military Industry Committee Dmitry Pantus. The purpose of the meeting was to discuss the performance and development prospects of the Belarusian military-industrial complex.
The state-run news agency BelTA covered Lukashenko's comments. He reportedly said, "Our military-industrial complex does not have such ramified ties with those who threaten us with sanctions. We do not have close and mutually dependent contacts with America, the European Union. It is clear that we maintain good relations with our partners in the production of weapons."
Lukashenko also said "advanced armaments" were more needed now in light of "persisting circumstances." He also emphasized the country must increase the production of domestically-made small arms in case of an armed conflict.
The three men discussed progress in the development of a multiple rocket launcher system, and Pantus spoke about the military-industrial complex and the defense sector. He is reported to have commented that the "[c]ollective West is constantly whipping up tension around Belarus."
Lukashenko reportedly said, "We are not going to defeat anyone. We must inflict irreparable damage on the enemy and protect ourselves and our families."
"Should a conflict or a war break out, each family, territorial authorities must be outfitted with the entire range of small arms," he added. "In this case, an enemy will understand that it is better not to confront us."