Belarus Increases Military Combat Readiness, Claims It Is Response to NATO
Saying it is reacting in response to NATO, Belarus is ramping up its military activity, with statements from its defense officials and military leaders that the Russia-aligned country is moving to increasing its combat readiness.
Belarusian Minister of Defense Viktor Khrenin announced on May 10 that the country was beginning a "second step" of "snap readiness checks" of the armed forces. He said that the action was being taken in response to NATO's Defender Europe 2022 exercises.
Later that day, in a video address published by the Defense Ministry's official Telegram channel, Major-General Viktor Gulevich laid out a few of the concrete measures already underway.
"As part of the second stage of checking the immediate reaction forces, battalion tactical groups were advanced to the Western and Northwestern operational directions," Gulevich said. "To strengthen them, air defense, missile forces and artillery units are being moved forward to ensure their combat functioning."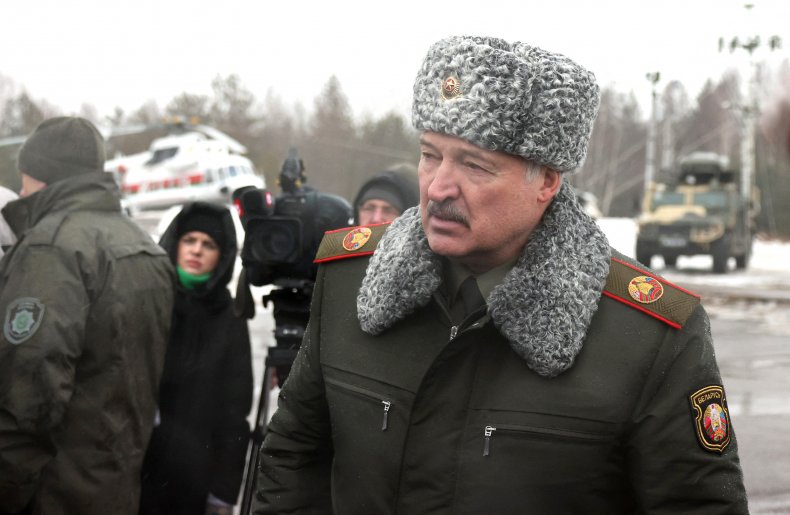 Like Defense Minister Khrenin, Gulevich framed the move as a response to Western military pressure.
"The United States and their allies continue to increase their military presence near the state borders of the Republic of Belarus," Gulevich said. "In the past six months the accumulation of forces has doubled, both in terms of quantity and of quality."
However, comments from Gulevich regarding Ukraine raised concerns that Minsk, after refraining from taking direct action in Russia's war thus far, might be reconsidering its official status as a non-combatant.
According to Gulevich, "In the southern operational direction Ukrainian military groupings numbering up to 20,000 persons also demand a reaction from us."
Although Gulevich presented no evidence in support of the existence of any such "Ukrainian military groupings," his accusation echoes similar assertions made by Russian and Belarusian officials in the run-up to and aftermath of Russia's February 24 invasion of Ukraine.
On January 20, as part of an interview published by Russian state news outlet RIA-Novosti Crimea, Ministry of Foreign Affairs spokeswoman Maria Zakharova said that up to 125,000 Ukrainian troops were preparing "to return the territories of Donbass by force."
On February 15, at a joint press conference with German chancellor Olaf Scholz, Vladimir Putin asserted in reference to domestic Ukrainian policies that "what is happening in the Donbas is genocide."
On March 11, over two weeks after Putin's invasion of Ukraine, Belarusian president Alexander Lukashenko said that "if we had not carried out a preventative strike...[Ukraine] would have attacked our Belarusian and Russian troops."
Given past events, Gulevich's comments raised concerns.
"I don't expect Belarusian troops to cross the border into Ukraine," Belarusian political analyst Dmitry Bolkunetz told Newsweek. "There's too much opposition to that inside of Belarus itself."
"But statements like this can operate on a tactical level to attract some informational attention," he said, "and to compel Ukraine to reorient some of its forces back towards the north though."
"Lukashenko talks like the village idiot," Bolkunetz said, "but after everything that's happened, it's always possible that he's really voicing Putin's private thoughts."