Belarus Protects the West From Drugs, Mobsters, Radioactive Elements and Illegal Migration, President Claims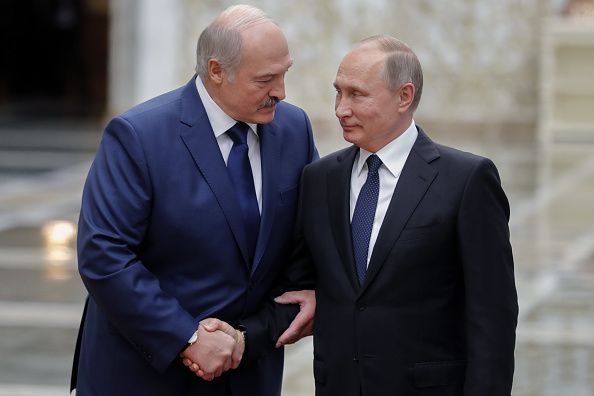 Belarusian President Alexander Lukashenko said he used a meeting of European security experts to warn the West that it needed his country's cooperation to stop the flow of drugs and other illicit goods. But experts said his comments were a subtle attempt to forge closer ties with Western countries as Belarus tries to position itself between Europe and Moscow.
"I told them: See value in Belarus, do not impose sanctions against us. Both drugs, and mobsters, and radioactive elements, and illegal migration—all that goes to the West through us, and we tackle them at our own expense," Lukashenko said on November 4 when describing his meeting with Western leaders to the local press.
Belarus is a major hub for human trafficking, most of which is sex trafficking, according to the International Organization for Migration. In recent years the country has made attempts to crack down on trafficking and drug smuggling by arresting and prosecuting the perpetrators.
But experts said Lukashenko's comments about his country's role in guaranteeing European security were more closely linked with Minsk's decision to open its borders to visitors from the West and help European agricultural producers avoid Russian sanctions. Nicknamed "Europe's last dictatorship," the authoritarian country would like to ease its heavy dependence on its powerful neighbor.
"The idea that Belarus is holding back drugs and mobsters out of Europe is, frankly, laughable. Russia has increasingly scrutinized cross-border traffic with Belarus, adding customs inspections and passport checks because of Belarus's decision to create a visa-free regime for short visits for a wide range of states, many in the West," Nick Trickett, an associate scholar and expert on Eurasia with the Foreign Policy Research Institute, told Newsweek.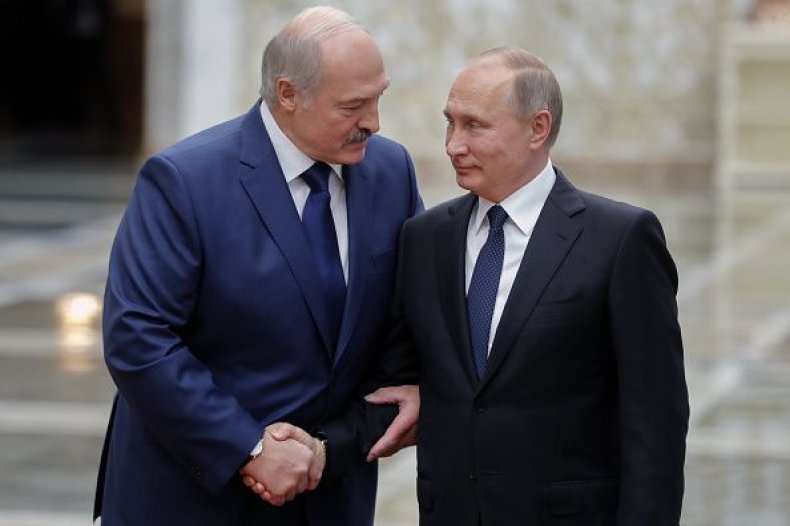 "Lukashenko is walking a fine line: upholding Belarus's role as Russia's only formal ally while encouraging Europe to continue engaging it in hopes of economic benefits—the same benefits he's sought by changing the visa regime and exploiting the re-export of European agricultural goods," Trickett continued.
Following its ban on Western food imports several years ago in response to Western sanctions against Moscow, Russia started sending patrols to inspect the borders with both Belarus and Kazakhstan to ensure that products like European cheese weren't being smuggled into the country.
During the November 4 press conference, Lukashenko also weighed in on the prospects of a U.S. military base being stationed in Poland, saying Russia and Belarus would "have to respond" if a new base were opened. Warsaw has been lobbying for a U.S. base to be stationed permanently within its borders in order to protect the country from potential incursions by neighboring Russia. During a visit to Washington in September, Poland's President Andrzej Duda urged Trump to open a permanent base, and offered to name the base Fort Trump after the U.S. president.
Although Lukashenko appeared to be speaking out against a U.S. military presence in the region on Sunday, some experts said he was worried about Moscow's military. Russia has been pressuring Belarus to allow it to open its own base in the country, which shares a border with Ukraine, Moscow's adversary.
"I think that [Lukashenko] feels under serious pressure from Moscow and would like to have a better relationship with the West. The desire for the Kremlin to have a base on Ukraine's northern border is immense. He wants Ukraine to maintain its independence, and he doesn't want to worry about Russian troops on his soil," Ambassador John Herbst, former U.S. ambassador to Ukraine from 2003 to 2006, told Newsweek from Ukraine.
"Lukashenko's talking about this makes certain sense from his point of view. He would like much better relations with the European Union and the U.S.," said Herbst, "but he's unwilling to address the authoritarian rule and abuse of human rights, so he's trying to show he's useful in other ways."