Belarus Refuses to Trade With Russia in Roubles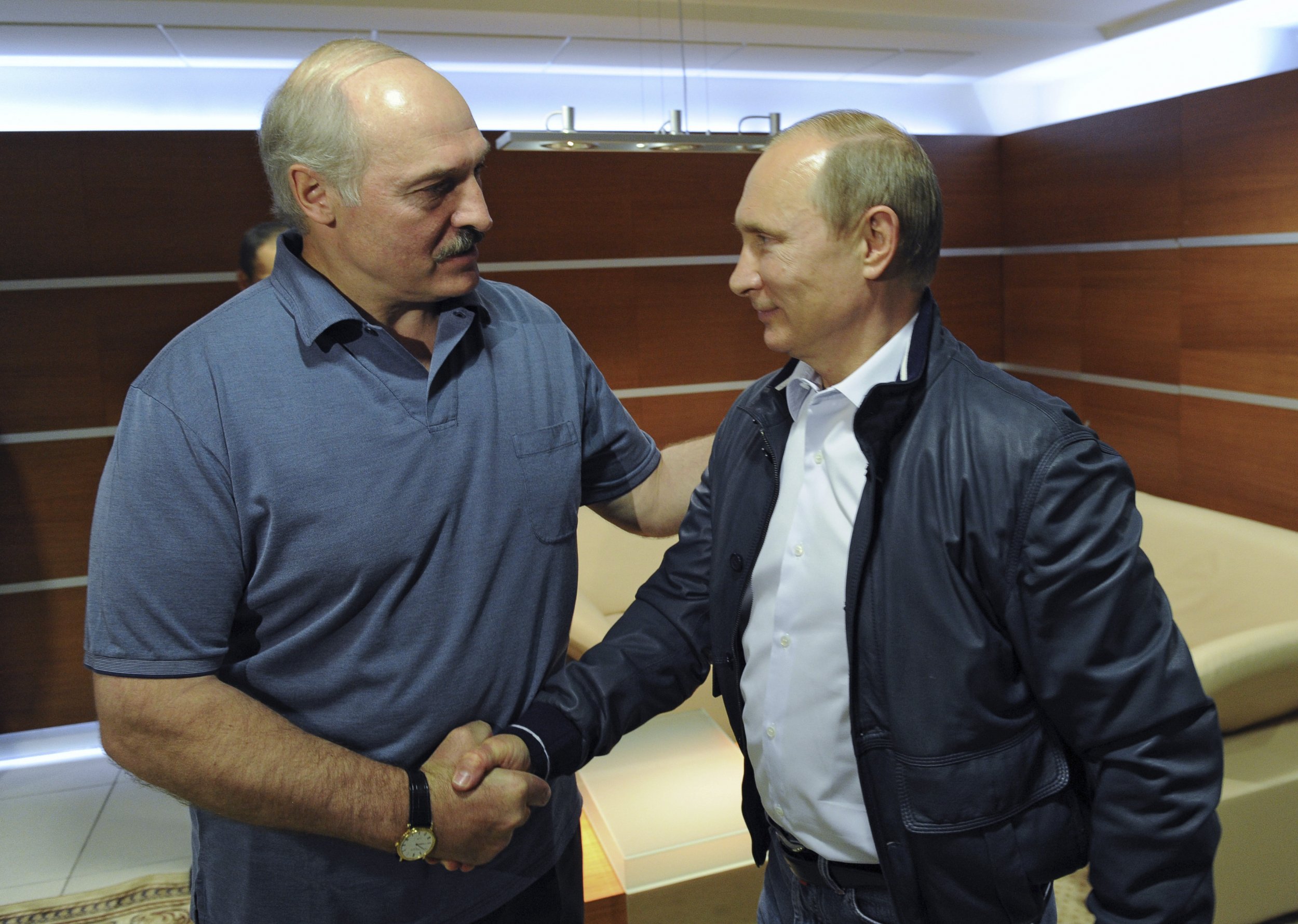 Belarusian President Alexander Lukashenko has ordered his cabinet ministers to stop trading using the Russian rouble. Instead, the country - who is one of Russia's closest allies - will trade only in dollars or euros, after Russian President Vladimir Putin admitted on Thursday his country may be on the verge of a two year recession.
"Lately I keep hearing that the Russian rouble is falling and that is 40% of our export market and we stand to carry losses. So what can we do, when this is what our partner and that is what the situation is in Russia and in Ukraine, they are also our partners," Lukashenko told his cabinet of ministers in the Belarusian capital of Minsk on Thursday night.
"The set objective is to trade with Russia not in roubles but in dollars," Lukashenko said. "That is how we will pay pay the Russian federation for energy, not in roubles but in dollars."
"We must work and trade with Russia in a way that they too pay us in dollars or in euro," Lukashenko added.
Lukashenko, often called 'the last dictator in Europe', has enjoyed a close relationship with the Kremlin. He even served as the diplomatic host to the only meeting to date between Ukrainian president Petro Poroshenko and Russian president Vladimir Putin, since the conflict between their two countries. However, Lukashenko has also turned against Russia on several occasions.
Most recently the two countries relations have become strained as Belarus refused to back Russia's counter sanctions on the EU, causing Russia to reprimand its westernmost ally, by suddenly refusing to import dairy and food products from Belarus.
According to Lukashenko it is a fault of the Belarusian government that trade with Russia was already not being done in dollars or euro as the arrangement should have been agreed "a long time ago".
The Belarusian head of state told his cabinet that if Russia insisted on trading with Minsk in roubles than that would be done based on "the exchange rate on that day, to the hour".
Lukashenko, who has been in power in Belarus since 1994 and consistently urged for stronger ties with Moscow, has grown more concerned about economic stability of late, and this week called it "the number one priority in Belarus today".
Belarusian newspaper Naviny has warned that Lukashenko's requests to trade with Russia in dollars or euro would shock Russian businesses and consumers.
After experiencing single day drops, larger than during the 1998 economic crisis, the volatile Russian rouble prompted Putin to admit his country may be stuck in a recession for two years.
Lukashenko has not commented on how his new trading policy would impact Belarus's entry into Russia's Eurasian Economic Union, due to take off next year with the two countries and Kazakhstan as current members with Armenia and Kyrgyzstan due to be allowed entry.
Plans for a shared currency between member states in the Eurasian Union were already outlined by the head of the union commission Viktor Khristenko in September.