Belarus's Leader Lukashenko Backs EU Survival 'At Any Cost'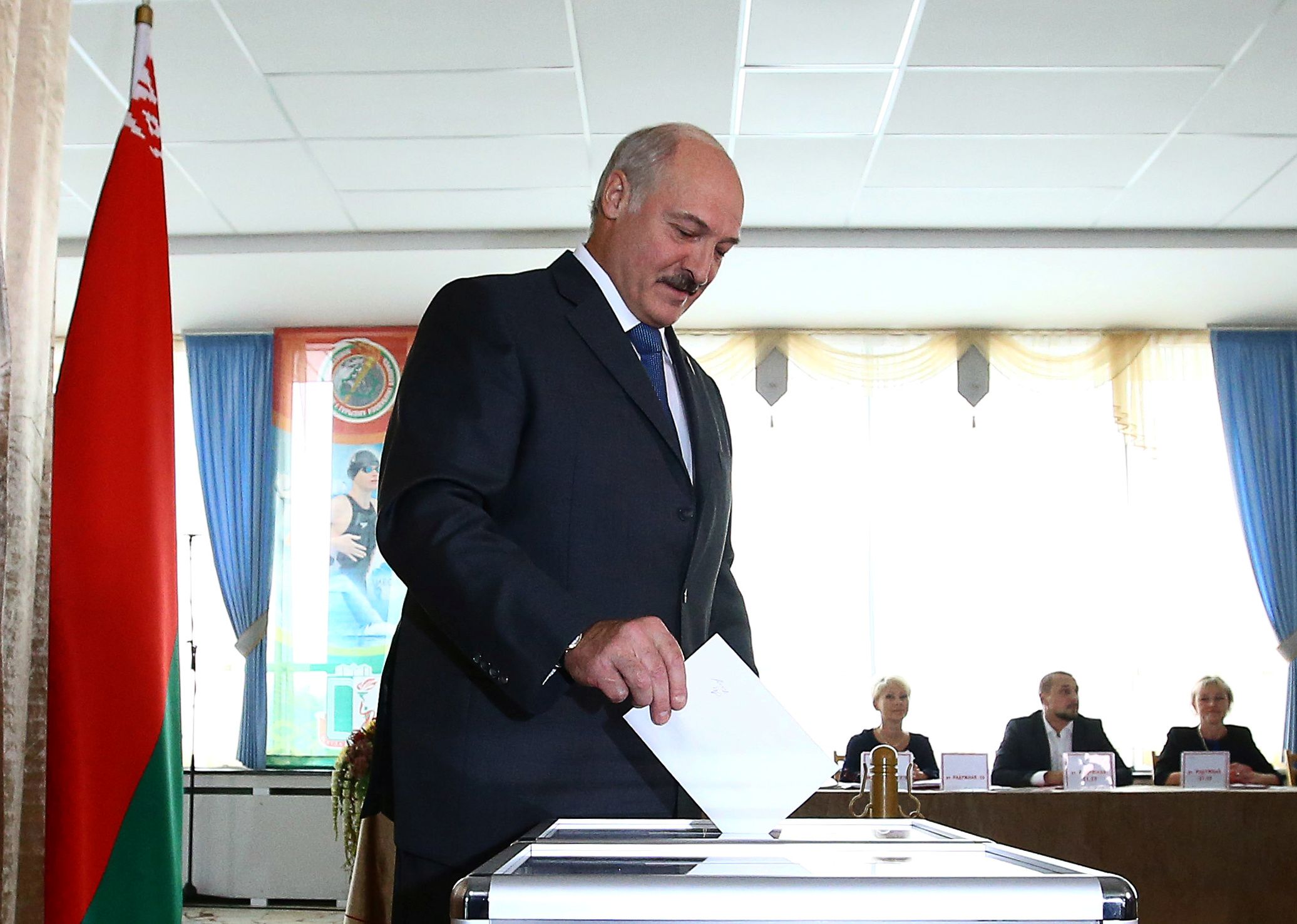 Belarusian President Alexander Lukashenko has come out in favor of the European Union, saying any possible collapse would spell "trouble."
The leader, who was branded by the George W. Bush administration as "the last dictator in Europe," met with Didier Reynders, the Belgian deputy prime minister and minister of foreign affairs and European affairs, Wednesday
"I can guarantee you that you are always going to see in us, a country that is working towards the unity and stability of Europe," Lukashenko told Reynders in Belarus's capital, Minsk. "The EU is an important center of power, alongside China and the United States of America. The European Union is a strong pillar of support for the planet and, if it disappears, there will be trouble. That is why I do not appreciate your Brexits and nationalistic movements," Lukashenko added, referring to the rise in populist, anti-immigration parties in the EU that oppose membership to it.
The vote for Britain to exit (Brexit) the union last summer could be a precursor to other similar exits as such nationalist politicians as Marine Le Pen in France are vying to pull their countries from the bloc, if elected leader.
"At any cost, the European Union must be preserved," Lukashenko, who was under sanctions by the EU until last year, said, according to an official readout from his meeting. "This is not just my personal position, though it is also personal, but this position stems from international government interests. The more pillars of support there are, the more durable the system is. That is why I side with the European Union."
Lukashenko's over two decades in power have passed with the state's grasp on any opposition firming and few signs of breaking away from Russia's influence.
His leadership has been peppered with intermittent spats involving Russia's government, displaying some degree of independence, albeit rhetorical. Belarus remains one of Russia's preeminent security and trade partners.
In recent weeks Minsk and Moscow have clashed with genuine policy consequence. However, as last month Russia introduced border controls between the two countries, after over 20 years of a relationship with much laxer restrictions known as the Union State.
The decision followed Lukashenko's positive comments on "brotherly Ukraine," which broke ranks with the tone of Kremlin supporters. Lukashenko was incensed by the decision and shortly after announced that Moscow's desire for an airbase in Belarus would remain unfulfilled as there was "no need" for one.