Belarus's President Lukashenko Tells State Servants to Put Lovers and Family to Work Fast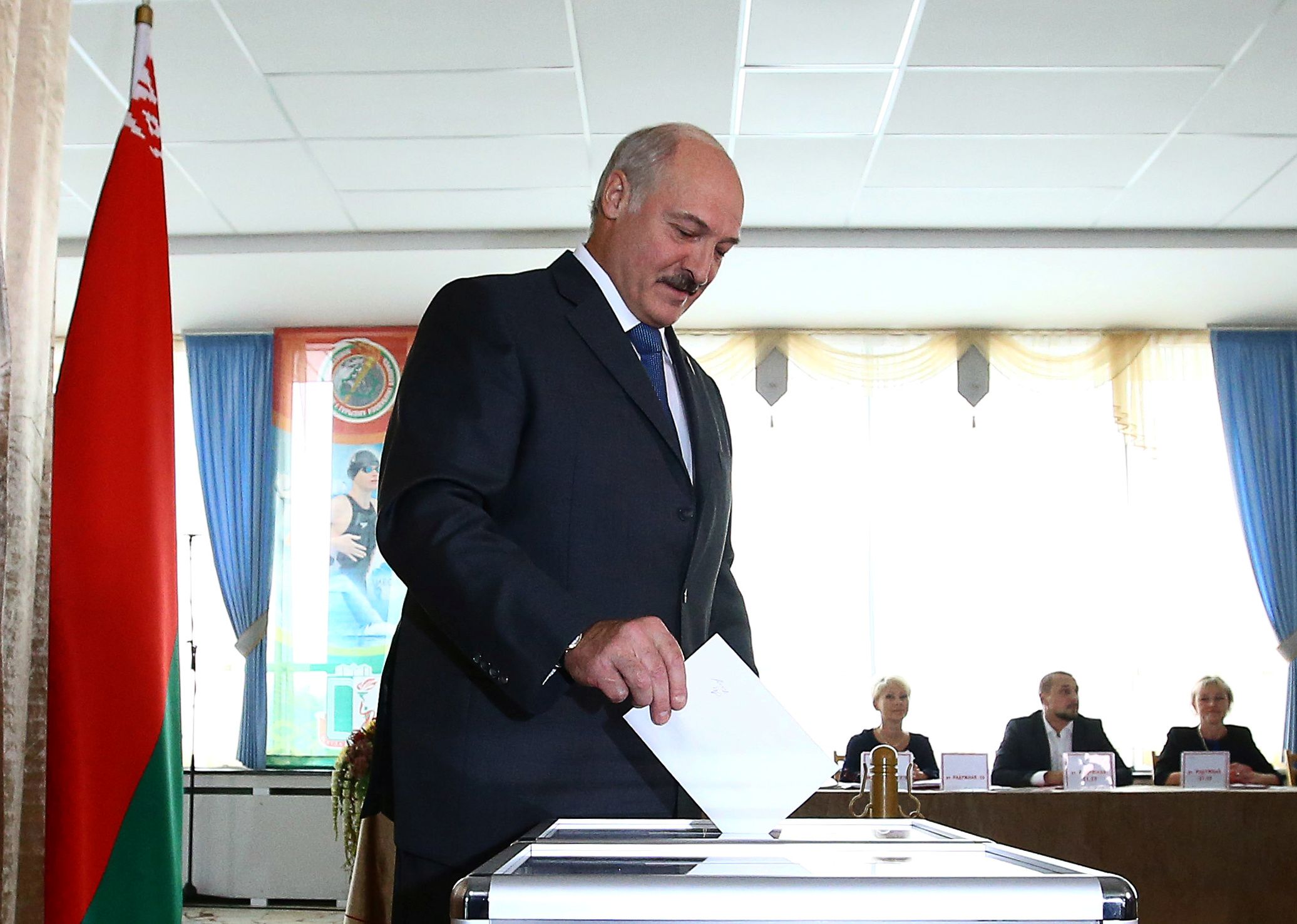 Belarusian President Alexander Lukashenko is declaring war on unemployment and benefits squatting in a novel fashion—by calling on government officials to find work for their wives, husbands and lovers.
Minsk's hulking strongman spent Thursday's televised government meeting in an irate mood, dressing down government officials on issues relating to the economy. Recent protests in Belarus convinced the government to halt plans to collect a "parasite tax," seeking payment from unemployed citizens who spent more than 183 days per year out of work. The protests repeatedly drew around a couple of thousand people, even though Belarusian citizens have not mounted such collective opposition to the decades-old regime in years.
Lukashenko went back and forth between Belarus's currently cooling relationship with Russia, his belief that an anti-government protest would not topple his government as it did Viktor Yanukovych's in Ukraine in 2014 and the "parasite tax."
"This is an ideological, moral decree," Lukashenko said, adding that tax revenue was not the end goal of the law, state news agency BELTA reports. "The aim of the decree is one—to put to work those who can and should (work)."
Although the latest tax inspection found that out of the 470,000 people who should have paid the tax, only 50,000 did, this generated $8 million in extra revenue for the government.
The leader's temper found its momentum in the topic, to the apparent detriment of some of the sullen faced officials in the room. "For the third time I will repeat it—he who can and should work, should work."
He accused news agencies and social media of "disgrace" by frightening people with their reporting, noting that "honest people" had nothing to fear. He highlighted that he did not oppose public protests and told state officials "we need to learn how to have dialog with the people."
"If we put people to work and they are busy, we will have less crime," Lukashenko told his police chief, also in the room.
After half-an-hour of his stern address, Lukashenko offered a series of solutions for his officials to implement.
"I want those sitting here to listen to me and those who are listening today in the press, I turn to government servants and other influential people in the country—put to work, please, your wives, husbands, lovers, family and close ones. Those who should and can work. If your wife or lover is ill, we will care for her. If they can work, they should be at work by April 1 at the latest."
Lukashenko said he would not name and shame anyone who ought to do this personally, but said the head of his analysis center, Sergey Shpegun, would report whether this had been implemented by the start of next month.
"Look at the register (and find) who has a wealthy husband, how she sits today, not doing anything with a son of 20-22 years and is not at retirement age herself," Lukashenko said, not telling the hall whose wife he referred to in particular. "Perhaps some of you know (her) and I do. For the time being, I will not give her surname."