Beleaguered Unicorn Theranos Under Investigation by SEC, U.S. Attorney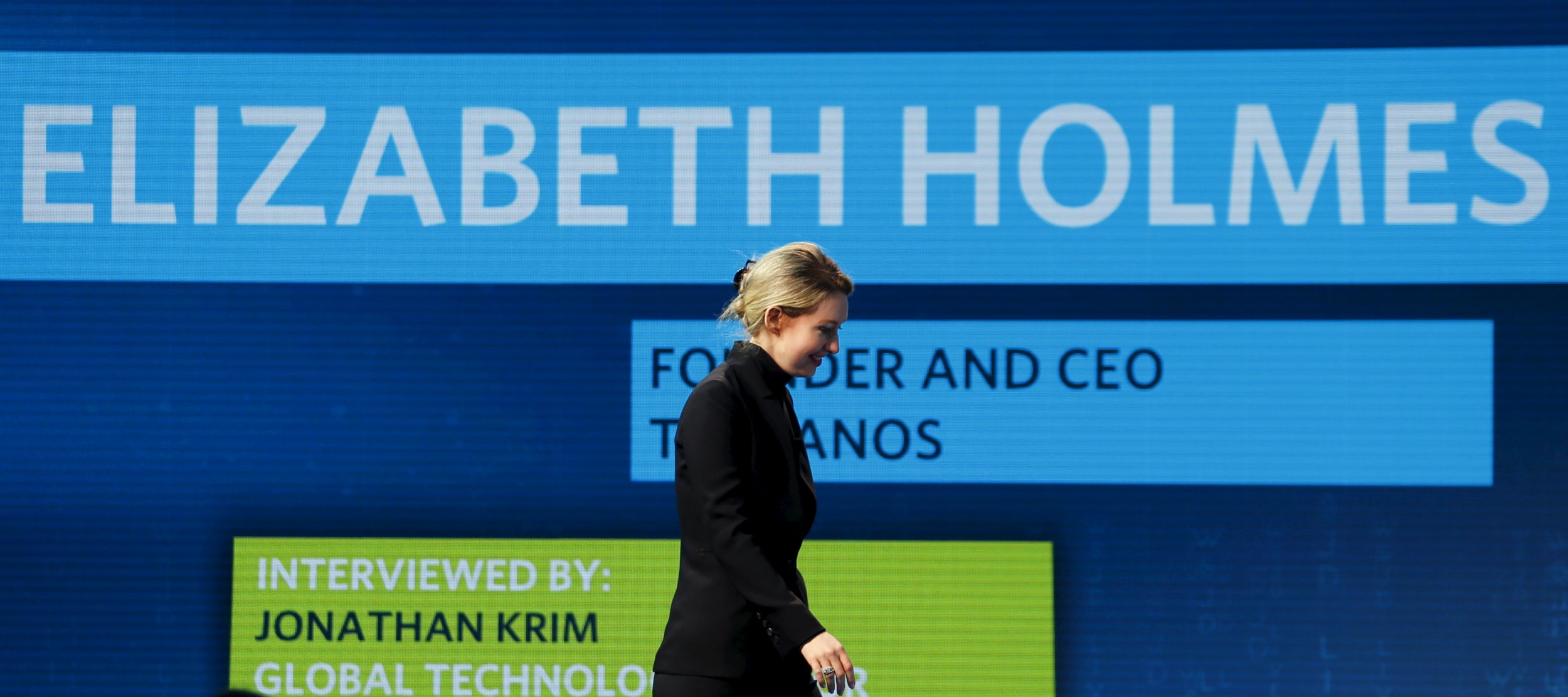 Updated | Theranos is currently under investigation by the U.S. Attorney's Office for the Northern District of California and the Securities and Exchange Commission (SEC), marking yet another regulatory probe by the government into the beleaguered biotechnology company.
Bloomberg reports on Monday that the blood-testing company sent a company memo to its partners, including the drug retail chain Walgreens, that they are under investigation following revelations from regulators that its California laboratory had several quality control failures. The two agencies are focused on focused documents and the investigation is ongoing, according to Bloomberg.
"The company continues to work closely with regulators and is cooperating fully with all investigations," a Theranos spokesperson tells Newsweek.
The company, which was the darling of Silicon Valley for its advertised technology of gathering biometric data from a few drops of blood, has already been investigated by the Food and Drug Administration and Centers for Medicare and Medicaid Services (CMS).
The issues with Theranos, first reported by The Wall Street Journal, mainly focused on its blood-testing machines reportedly producing erratic results. But a subsequent CMS report found other quality control failures in Theranos' Newark, California, laboratory, such as not keeping freezers at the temperatures required by manufacturers, lack of proper documentation and missing signatures on paperwork and unqualified personnel.
In the memo shared with Newsweek, Theranos acknowledged it will play a different tune in response to the investigations. "In the past, we have generally not commented on the specifics of these inquiries out of deference to our regulators and in light of specific requests for confidentiality. However in light of consistent press attention in this area we want you to hear about them from us."
The memo also reveals that Theranos has hosted three scientific review sessions at its headquarters in Palo Alto and seeks "to introduce our technologies through peer reviewed publications."
Last week, the CMS proposed banning Theranos founder and CEO Elizabeth Holmes and president Sunny Balwani from operating labs for a minimum of two years. On Monday morning, Holmes went on NBC's "Today" show to say Theranos is starting from scratch.
"We've stopped testing and we've taken the approach of saying 'let's rebuild this entire laboratory from scratch so that we can ensure it never happens again,'" Holmes says. "I feel devastated that we did not catch and fix these issues faster."
Theranos is valued at $9 billion, making it an "unicorn"—a Silicon Valley term for startups valued over $1 billion.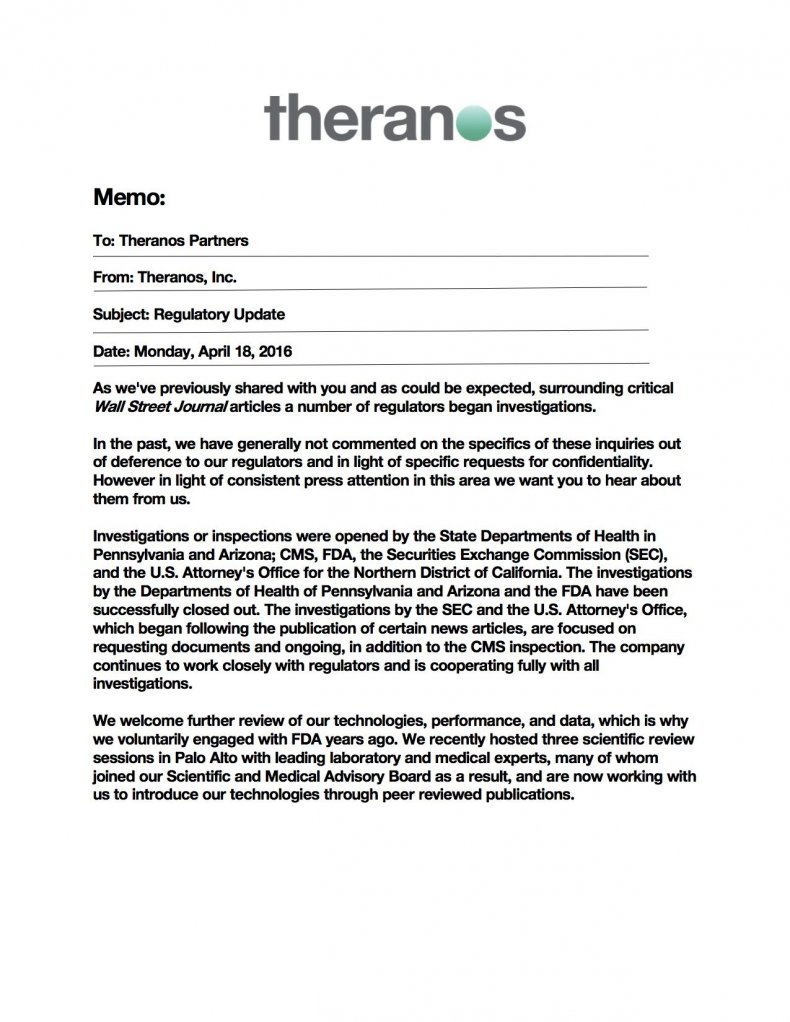 The article has been updated with a comment from Theranos and the memo sent from Theranos to its partners.