Dame Judi Dench and Sir Kenneth Branagh are the acting and directing duo that cannot be stopped.
The pair have teamed up again for Branagh's semi-autobiographical film Belfast about coming-of-age during the outbreak of the Troubles in 1960s Northern Ireland.
The film follows 10-year-old Buddy (played by Jude Hill) and his family's reluctant move out of Belfast and across the waters to England to escape the violence on the streets of their home city.
The film's plot mirrors Branagh's experience of moving from Belfast to Reading, southern England, in the 1960s as a result of The Troubles.
Speaking to Newsweek at The London Film Festival, Branagh said: "The lockdown had a lot us very introspective and I think, thinking about things that were precious to us. In my case, it involved this moment of leaving Belfast which it seemed to me... now I had 50 years of thinking about it, it was something that was the most significant impact on my life.
"So, I began to think maybe what happened to our family could be something that other people could identify and recognize so that there was a point to telling this story beyond recounting something in my own history. The lockdown sort of opened the possibility of being able to tell it."
Dench takes on the role of Granny in Belfast, the mother of Jamie Dornan's Pa and the grandmother of 10-year-old Buddy, played by Jude Hill.
Speaking to Newsweek, Dench shared she was "jolly pleased" to be "even considered" to be a part of the Belfast cast.
At first, she joked: "He [Kenneth Branagh] raises his eyebrows and I say 'yes I'll do it, of course, I'll do it'," before adding, "But it's an important story. And I've known him for such a long time. And I knew that it was very much part of his life."
"And he came down and read it to me. And that, in itself, was a very, very poignant and important moment. And when it's real and it's so vivid, and it's something that you know, is so personal, you know, you're jolly pleased to be even considered to be part of it," she shared.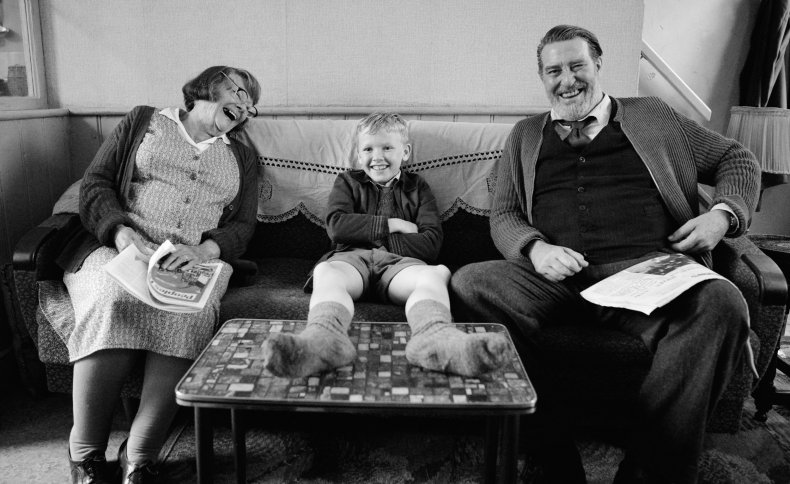 Belfast is not the first time Branagh and Judi have worked together, with the pair working together on numerous films together throughout their respective careers, with their friendship being a favorite among film and theatre fans.
In fact, Dench has played Branagh's wife and mother in the past and is now technically taking on the role of his grandmother in Belfast. For example, in Branagh's 2018 Shakespeare biopic All is True, Dench played his wife Anne Hathaway.
Dench and Branagh's friendship dates back years, with Dench starring in Branagh's film directorial debut Henry V as Mistress Quickly.
Since then, Dench has gone to star in several of Branagh's notable films including Hamlet, Murder on the Orient Express, and most recently, Artemis Fowl.
Dench has also directed Branagh in several projects including Shakespeares' Much Ado About Nothing and the John Osborne play Look Back in Anger.
Dench's Belfast co-star Jamie Dornan also commented on Dench and Branagh's friendship to Newsweek.
He joked: "I mean, these lads [Branagh and Dench] have worked together loads before, you know, so they have this unbelievable shorthand with each other."
Belfast is in theatres now.