Fourth Belgium Suspect Charged in Connection With Paris Attacks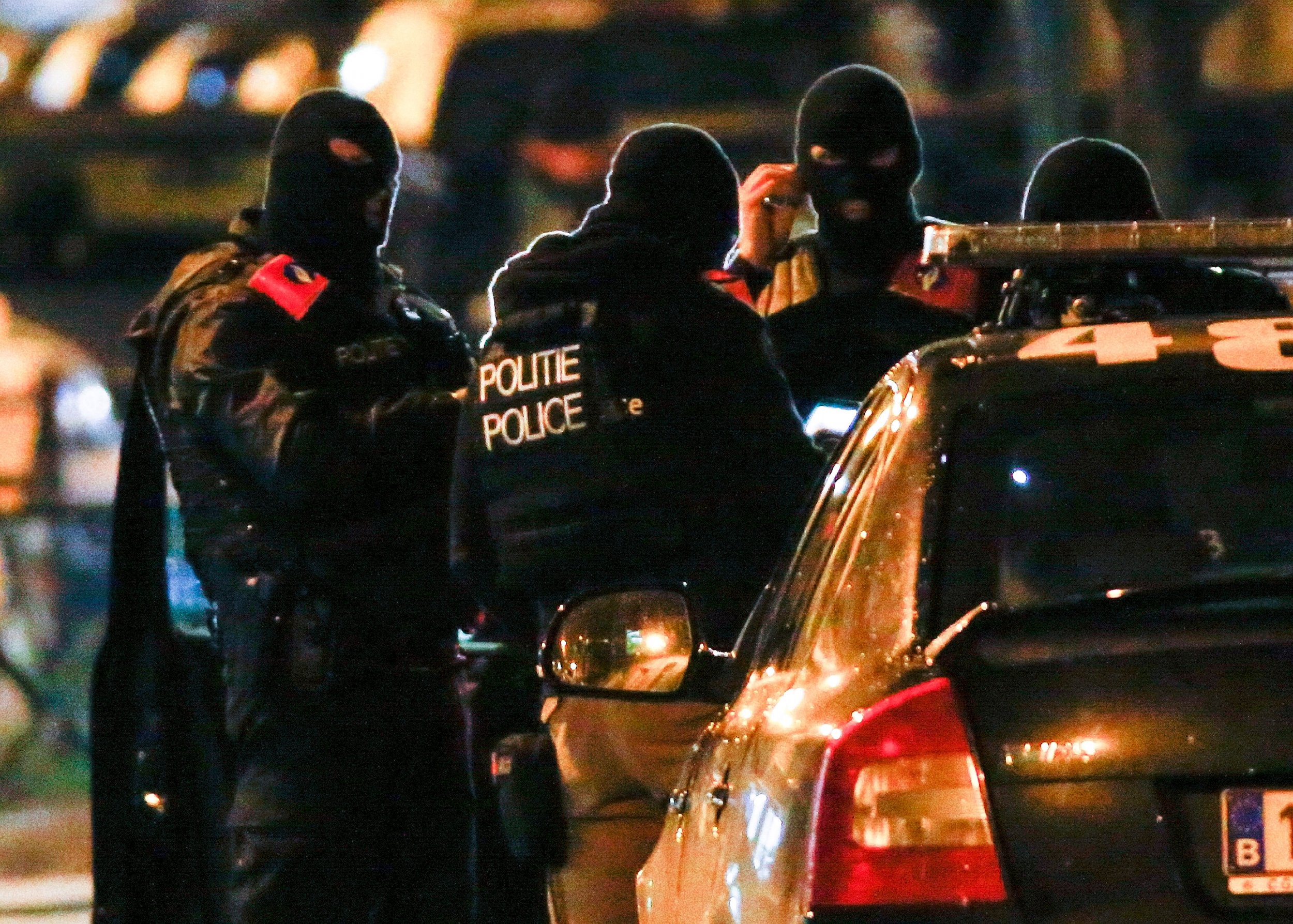 Updated | A man arrested by Belgian authorities during a raid in Brussels on Sunday night has been charged in connection with the deadly Paris attacks on November 13, the country's federal prosecutor said Monday.
The prosecutor's office did not give details about the suspect, including his name, but did say he's been "charged with participating in the activities of a terrorist group and a terrorist attack" in Paris.
He is the fourth person in Belgium to be charged with terrorism offenses, the BBC reports. In addition to another unidentified suspect, two men, Mohammed Amri, 27, and Hamza Attou, 20, have been charged with aiding Saleh Abdeslam, a suspect in the attacks who remains at-large.
Belgian police arrested 21 people in raids in a number of cities on Sunday and Monday as the threat level warning of a Paris-like attack remained the highest possible in the country.
Belgium's public prosecutor, Eric van der Sypt, said police, working with the country's military, carried out 19 raids in the Brussels area, the city of Charleroi and the eastern city of Liege late Sunday.
On Monday, Belgian officials said police carried out five more raids in Brussels and Liege leading to five further detentions, France 24 reported.
Police fired two shots at a car during one raid in the Brussels suburb of Molenbeek, where a number of the suspects involved in the Paris attacks are believed to have lived. One person was injured and one arrested, but police found no weapons or explosives in the raids.
Belgian news site Le Soir reported that Abdeslam had been identified in Liege, but managed to escape authorities in a BMW heading eastward on a motorway toward Germany. Newsweek could not confirm this report and Van der Sypt made no specific mention of it in his news conference.
The series of raids came after Belgian Prime Minister Charles Michel raised the threat level in the country to four, its highest level, leaving Brussels on lockdown for three days. Schools, universities and the metro network in the Belgian capital remained closed on Monday.
"We still fear attacks here...involving several individuals striking simultaneously in several places," Michel told reporters on Sunday. "We realize that these measures will complicate economic and professional life…and we are doing everything we can to return to normality as soon as possible."
Abdeslam and eight other suspected assailants launched a series of shooting and suicide bomb attacks that left at least 130 people dead in in the French capital. Seven of those suspects died on the night of the attacks. Belgian authorities have so far charged three people in connection with the Paris operation or of links to the attackers.
This story has been updated to include details of more arrests on Monday.​