Brussels Attacks: Is Belgium's Politics Broken?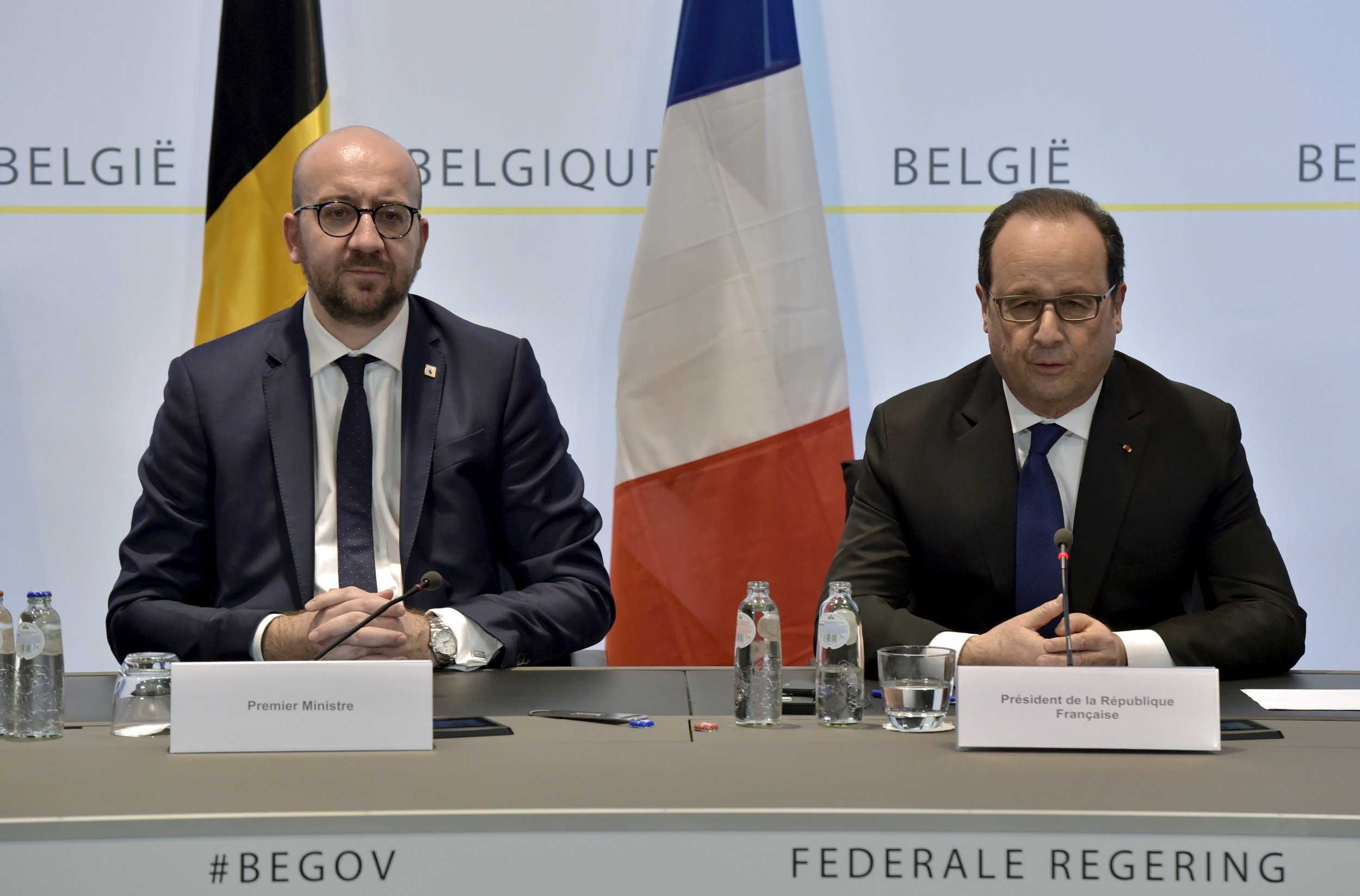 Belgium has the dubious honor of hosting the longest-ever set of negotiations for the formation of a government—a staggering 541 days between 2010 and 2011 to form the coalition that ruled until 2014. The story reinforces a reputation for inefficiency which has dogged Belgium's international image.
Now, in the wake of attacks on the capital, Brussels, on Tuesday which left at least 31 dead, Belgium needs to learn to act quickly. As the world's gaze turns to the country for the second time since it emerged that attacks on Paris in November were planned in Brussels, what does the Belgian government need to do? And can this tiny country tackle its problems alone?
Concerns with Belgium's counter-extremism strategy are by now well-documented. Molenbeek, a working-class district in the North West of the city, has become infamous as the home of Paris attacks mastermind Abdelhamid Abaaoud. Belgium sends more people to wage jihad in Syria per head of population than any other European country; more than 350 according to government figures in a country of just over 10 million (some experts put the true figure above 500). In November, Michel announced a further $5.6 million (500 million euros) for the security services and pushed for new counter-extremism policies like jail sentences for returning jihadis.
But clearly there is more to be done. As John Crombez, leader of the Flemish SP.A opposition party, puts it; "in terms of people in our country feeling safe again, [on] this incredibly difficult question [of] 'are we able to track down these networks and stop them before they do what they do?' we need to put in place efficiency that is higher than today." There are two directions to look for solutions; in, and out.
To turn inwards, government in Belgium is heavily devolved, and has been since at least the 1960s, says Martin Conway, a Professor of European History at the University of Oxford. "That's something that Belgians feel very comfortable with," Conway says, "it matches their slightly anti-state historic mentality." Partly, this is thanks to the division of the country into three regions; Francophone Wallonia and Flemish-speaking Flanders, as well as the Brussels-Capital region. Flanders and Wallonia are between them broken into 10 provinces and into 589 municipalities.
But, says Conway, "when you are confronted by problems [like terror attacks] that aren't easily solved at [the local] level, then you've got a bit of a vacuum of governance." Tackling the sort of socio-economic deprivation which leads to radicalization is tricky when the federal government has little clout, and the governments of less fortunate regions and municipalities will, by definition, have fewer resources to confront the problem.
So should Belgium centralize? Conway thinks a significant shift of power back to the federal level is unlikely. Aside from anything else, the N-VA, a right-wing Flemish party, is the largest in Belgium's federal House of Representatives, with 33 seats out of 150, and, says Conway, it is committed to further devolution to Flanders. More realistic would be to focus on improving the contribution of charities, community groups and philanthropists locally which, he says, is a strength in Belgium, and also to improve the quality and efficiency of local government institutions.
Looking outwards, both Michel and Crombez have been keen to emphasize the international, and in particular the European, dimension of the threat from extremism. Speaking over Christmas when a previous attempted attack was foiled, Michel called on the EU to do more to support Belgium on counter-terror and security. Speaking to Newsweek , Crombez says "we should also be aware of the fact that these people are organized internationally so we need a counteraction internationally by upgrading intelligence on that level as well."
The emphasis on national unity and on calling for international assistance in the aftermath of the attacks, in a country where politics is always based more on compromise and consensus than on acrimony means Michel's position is unlikely to be threatened in the short term.
Such assistance from the EU could come in terms of extra resources or information on security. Alexander Carlile, a former U.K. counter-terror chief, told Newsweek earlier that "the Council of Ministers [which represents the executive governments of the EU member states] should sit down in the aftermath of the events in Paris on November 13 and in Brussels on March 22, to decide how they can improve the sharing of information."
But, says Conway, in the longer term perhaps the EU should do more generally to strengthen governance and boost prosperity in the country where, by an accident of history, it is based. "From the top of the Berlaymont building [where the European Commission is headquartered] or whatever you can see some very deprived neighbourhoods," he says, "there is a marvellous irony of the possibility of [Commission President Jean-Claude] Juncker and others almost going up in flames because they haven't been attentive to what's been happening in their neighbourhoods."