Belgium Terror Suspect Who Killed Two Liege Police Officers Was on Day Release Program
A Belgian prisoner who killed three people in the city of Liege, Belgium, Tuesday before being gunned down by police had been freed for two days on a prison-release program.
In an interview with French-language Belgian public broadcaster RTBF, Belgian Justice Minister Koen Geens, who oversees the prison program, said he had to "examine [his] own conscience."
"The question of whether this man should have been given leave is striking because he killed three completely innocent people with a wish to kill himself," said Geens.
Geens also told news outlets that he felt responsible.
The prisoner, Benjamin Herman, was on a 48-hour leave and is suspected to have killed a fourth person while on leave Monday.
The 48-hour leave was his 14th after serving several prison sentences for theft and drug dealing since 2003, according to The New York Times.
Herman reportedly approached two female officers Tuesday, stabbed them and then took their guns and shot them. Herman then killed a man sitting in a nearby car, according to CBS News.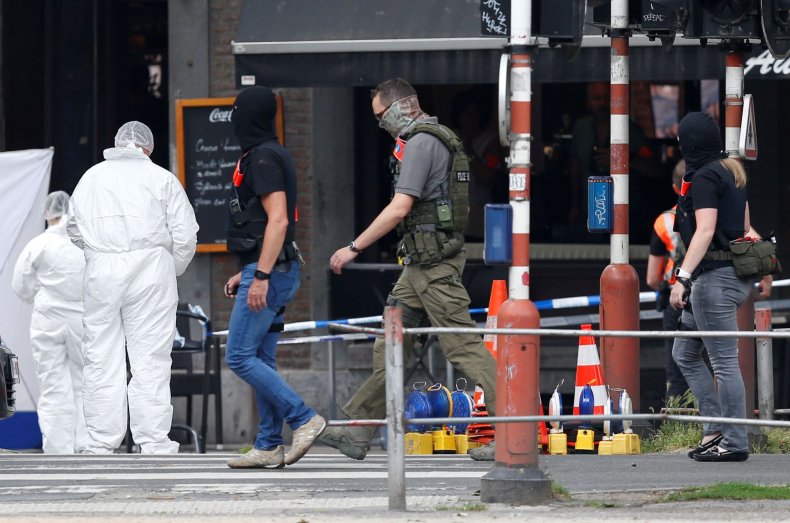 Herman then took at least one woman hostage in a nearby school and was killed in an ensuing shootout with police.
Authorities are investigating the incident as a possible lone-wolf Islamic terrorist attack. During the incident, Herman reportedly yelled "Allahu Akbar," Arabic for "God is Great."
Interior Minister Jan Jambon said that an investigation was under way into what he called an isolated incident and also speculated to local media that Herman may have been radicalized in prison, but said authorities were still working on a motive.
Prosecutor Wenke Roggen, however, said the attack was being considered as terrorism, according to the Associated Press.
In 2016, Belgium was rocked by suicide bombings at a metro station in its capital, Brussels, and its main international airport. The bombings killed 32 people and injured more than 300. Extremist Islamist terror organization ISIS claimed responsibility for the attacks. The perpetrators of the attacks came from a terror cell that was also responsible for a series of coordinated attacks in Paris in 2015.
The attacks in Paris killed 130 people in several suicide bombings outside of a soccer match and several mass shootings around Paris, including one at a rock concert. "
SaveSave