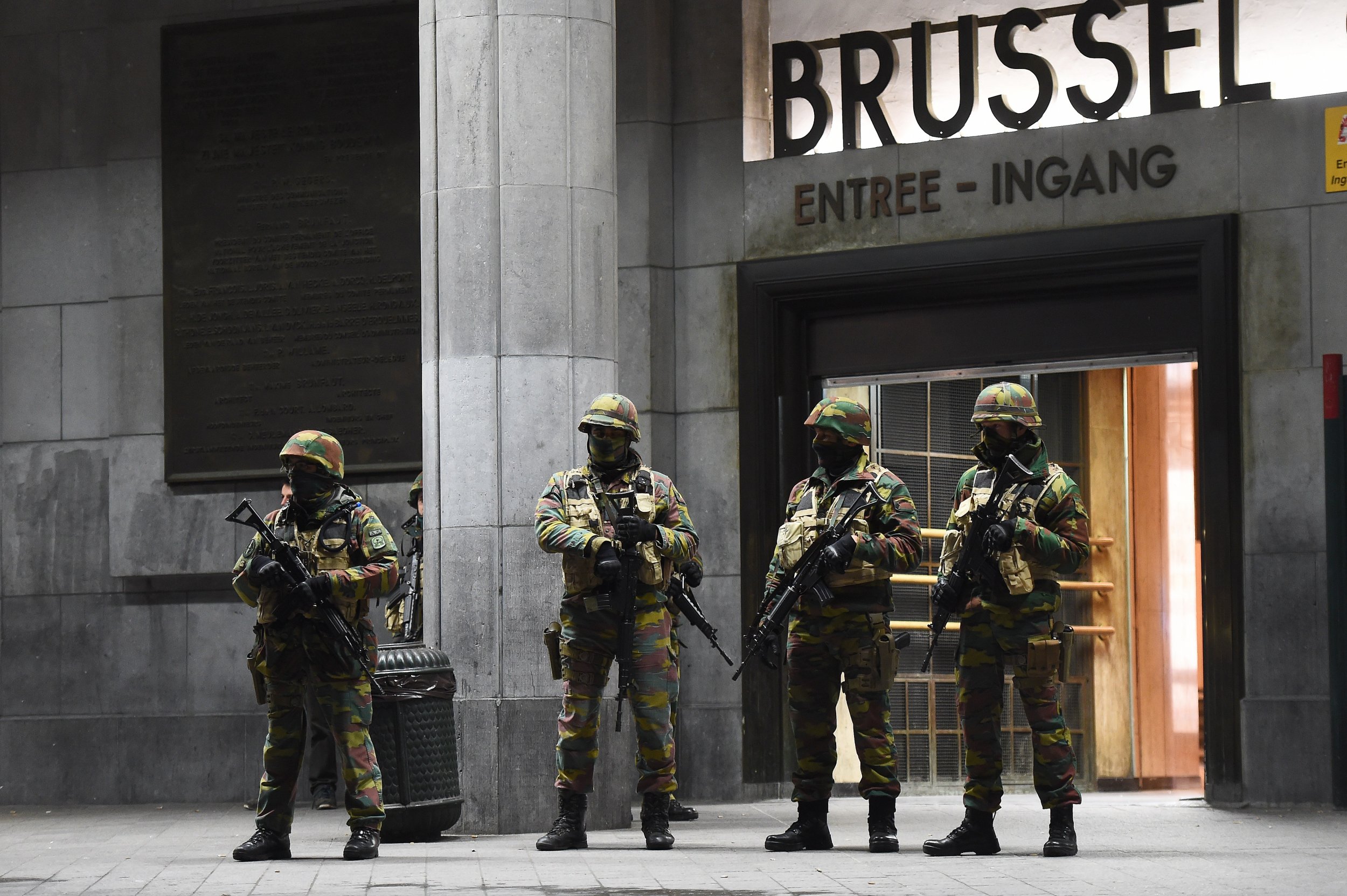 A Brussels court has extended the prison sentence of a militant recruiter described by prosecutors as "the biggest recruiter of candidates for jihad" in Belgium.
Khaled Zerkani, who has links to suspects in the Paris and Brussels attacks and reportedly had direct mobile contact with the Islamic State militant group (ISIS) in Syria, was jailed in July 2015 for 12 years. But prosecutors appealed for a longer sentence and an appeals court in Brussels extended his prison term to 15 years on Thursday, the BBC reported.
From his home in the Molenbeek suburb in Brussels, Zerkani ran a militant recruitment web known as the "Zerkani network" that recruited a number of people to fight in Syria between 2012 and 2014. He was nicknamed Papa Noel—or Santa Claus—by his recruits, due to his habit of giving out stolen gifts to them.
Among Zerkani's recruits were Abdelhamid Abaaoud, the ringleader of the Paris attacks that saw 130 people killed in a series of coordinated attacks across the French capital on November 13, 2015, and Chakib Akrouh, who was also involved in the Paris attacks and was killed alongside Abaaoud when police stormed their Parisian apartment on November 18, 2015.
Zerkani was also responsible for recruiting Najim Laachraoui, one of two suicide bombers who detonated their devices at Brussels airport on March 22, which—along with another attack at a Brussels metro station—left at least 36 people dead and more than 300 injured.
When Zerkani's network was dismantled several years ago, at least half of the 32 people put on trial were tried in absentia, as they had traveled to Syria and some had died there. Zerkani's fellow recruiter Fatima Aberkane was also given 15 years at the hearing on Thursday.