Belkin Boost Charge Pro 3-in-1 Wireless Charger with MagSafe: Best Nightstand Charger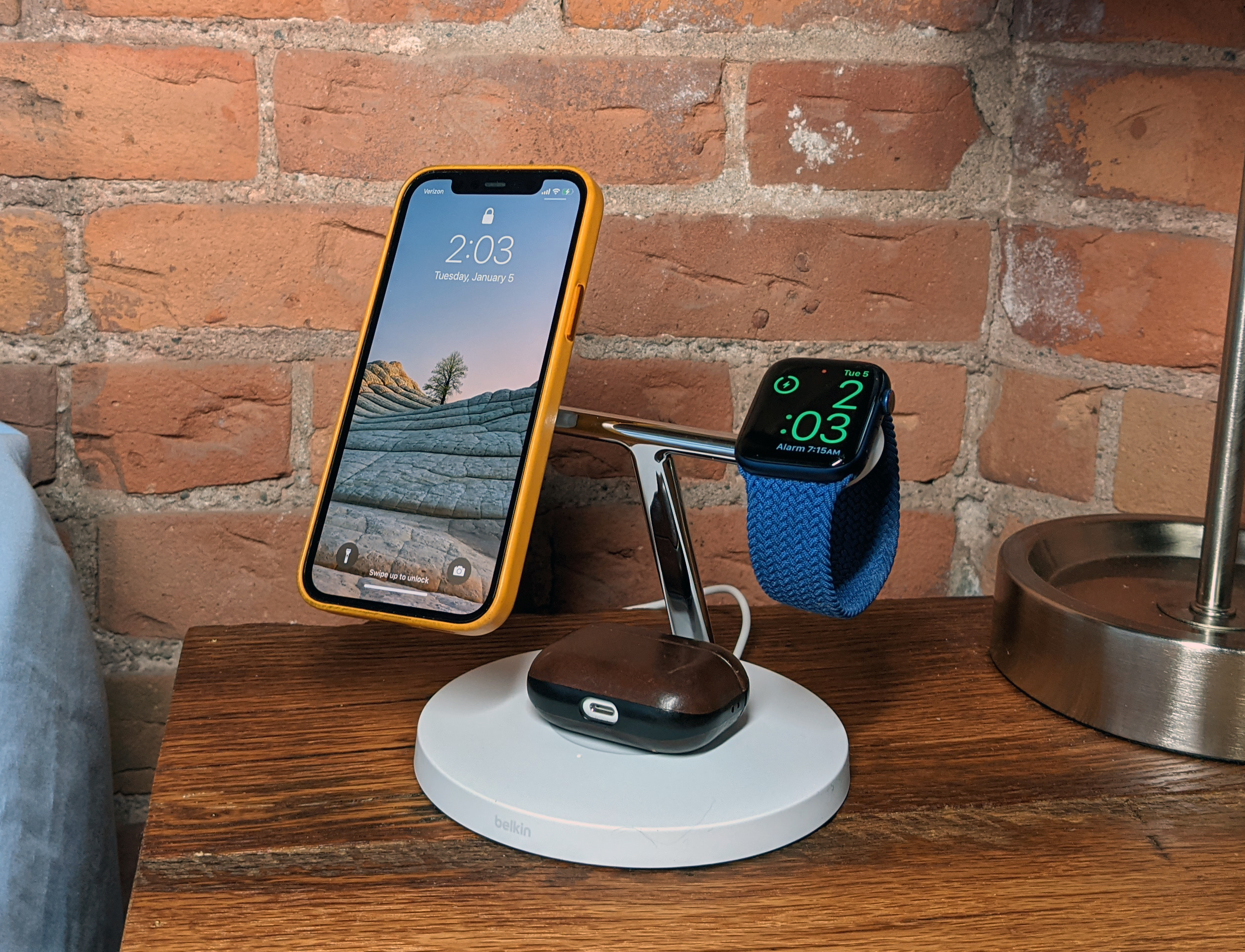 The Belkin Boost Charge Pro 3-in-1 Wireless Charger with MagSafe is a fantastic charger for the iPhone 12, AirPods and Apple Watch.
The stunning combination of stainless steel and matte black or white chargers make it stand out in a sea of nightstand chargers. The Belkin 3-in-1 Wireless Charger with MagSafe reminds me of a piece of art or a beautiful jewelry stand.
Belkin includes MagSafe, which snaps the iPhone 12, iPhone 12 Pro, iPhone 12 Pro Max or iPhone 12 Mini into a charger and holds it in place. The included Apple Watch charger is compatible with all Apple Watch models. The base includes a wireless charger that works with AirPods Pro and AirPods with the wireless charging case.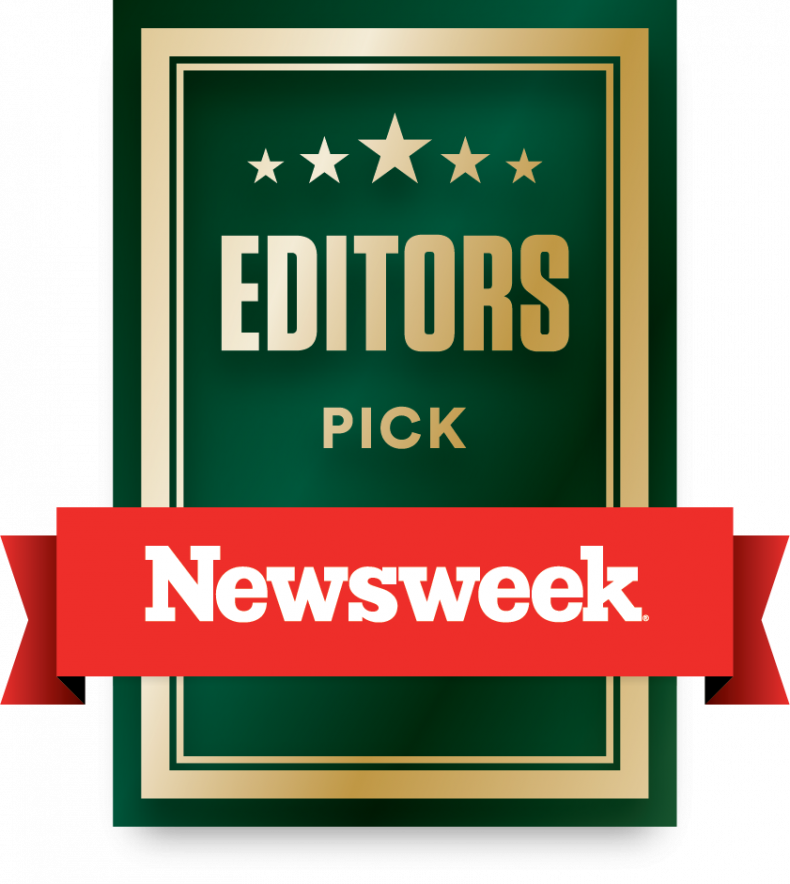 MagSafe is a new way to charge the iPhone 12 models at up to 15W wirelessly. This is faster than standard wireless charging. The magnets allow users to attach accessories to the iPhone's back or for a charger like this to hold the iPhone in place while charging.
The Belkin Boost Charge Pro 3-in-1 Wireless Charger with MagSafe is $149.99 at Belkin and Best Buy.
Design and Style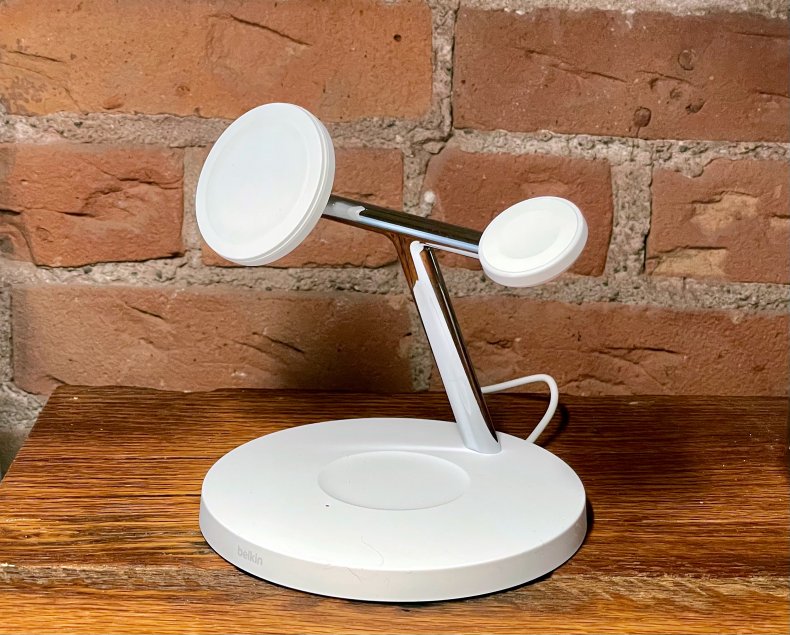 At first glance, you may wonder about the angles for the iPhone and the Apple Watch on the charger. It turns out that the angles are perfect for my nightstand and bed height. I can look over and see the Apple Watch in nightstand mode, or glance and see the iPhone screen.
The design is elegant, and I love the combination of stainless steel and the matte white finish. You can also get it in black, but the white option livens up my nightstand and contrasts nicely with the brick and reclaimed wood.
I've tested dozens of chargers over the years, and the Boost Charge Pro 3-in-1 Wireless Charger with MagSafe is the best-looking nightstand charger I've seen.
The MagSafe charger holds the iPhone in portrait or landscape mode. When I am sleeping, I generally keep it in portrait mode, but I will put the phone in landscape orientation if I want to watch a video. The height and angle are excellent for watching on my side while in bed. I'm using this with the Apple Leather iPhone 12 Pro MagSafe case on my phone.
While I tend to wear my Apple Watch Series 6 when I sleep on most nights when I charge it overnight, the angle is excellent for nightstand mode. This is an Apple Watch feature that shows the time, alarm and date in green characters.
The base is a matte or soft finish with a small indent for charging AirPods Pro or AirPods with wireless charging case. This keeps my AirPods Pro charged up and ready to go. The charger works even with an AirPods Pro leather case on.
Performance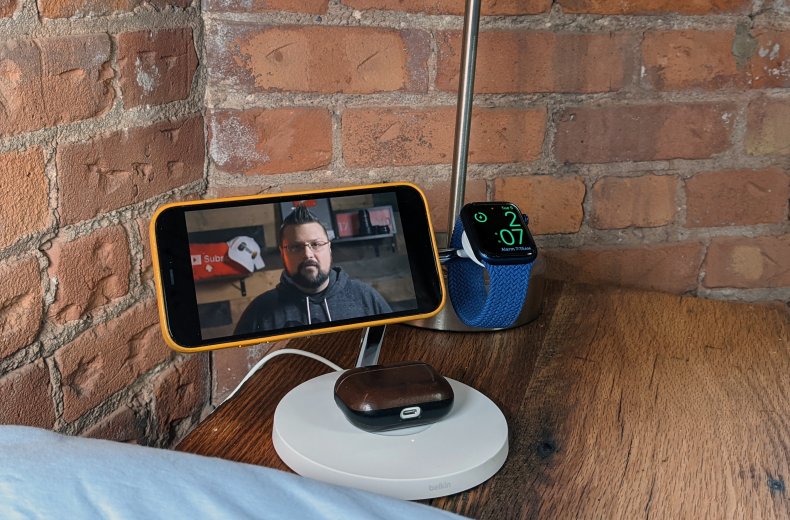 In addition to looking pretty, this nightstand charger performs great. The MagSafe magnets are easy to line up be feel, so I can reach over and put the phone on the charger when I go to sleep. It stays in place even if there are notifications at night.
When I am ready to get up in the morning and use my phone, a quick pull from the bottom edge breaks the magnetic connection and frees the phone. You need to pull at an angle; otherwise, you may move the whole charger. After two or three days, I learned the perfect pickup strategy.
The Apple Watch charger is 5W and charges at the same speed as the official Appel Watch Charger. This is handy for topping off my watch while I get ready in the morning after tracking my sleep.
The bottom charger is 5W, and the indent fits the AirPods Pro or AirPods with the wireless charging case perfectly. This is the same charging speed as placing the AirPods on any Qi wireless charger. You can also set a phone on this charger if you need to, but iPhones can charge faster than 5W, so I only use it for AirPods Pro.
Belkin includes a power adapter that provides all the power you need for the three chargers. This reduces clutter on the nightstand.
Is the Belkin Boost Charge Pro 3-in-1 Wireless Charger With MagSafe Worth Buying?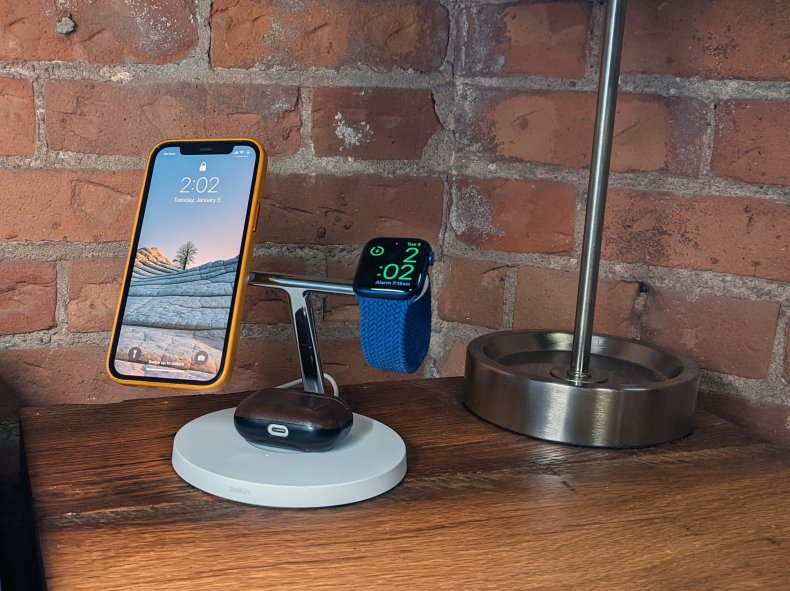 If you are looking for a beautiful nightstand charger for the new iPhone 12 models, the Belkin Boost Charge Pro 3-in-1 Wireless Charger with MagSafe is the best that you can buy. It looks impressive, and it charges all your Apple devices seamlessly.
This is an expensive charging solution, but it charges three devices, reduces clutter and the design is excellent. It also isn't that much more than buying new cables and chargers from Apple.
The Apple MagSafe Charger is $39.99, the USB charger you need to use with it is $19. Add on an Apple Watch Charger for $29.99 and $10 to $15 for a cheap Qi charger for AirPods, and you're over $100. Plus, you now have three cables cluttering a nightstand and three chargers to plugin.
The Apple MagSafe Duo Charger that charges the iPhone with MagSafe and the Apple Watch is $129, plus another $19 for the wall adapter. Any way you look at it, Belkin's MagSafe charger is the better value and delivers more functionality.
Newsweek may earn a commission from links on this page, but we only recommend products we back. We participate in various affiliate marketing programs, which means we may get paid commissions on editorially chosen products purchased through our links to retailer sites.