Gigi and Bella Hadid Nude 'Vogue' Shot Called 'Creepy' and 'Incestuous' on Twitter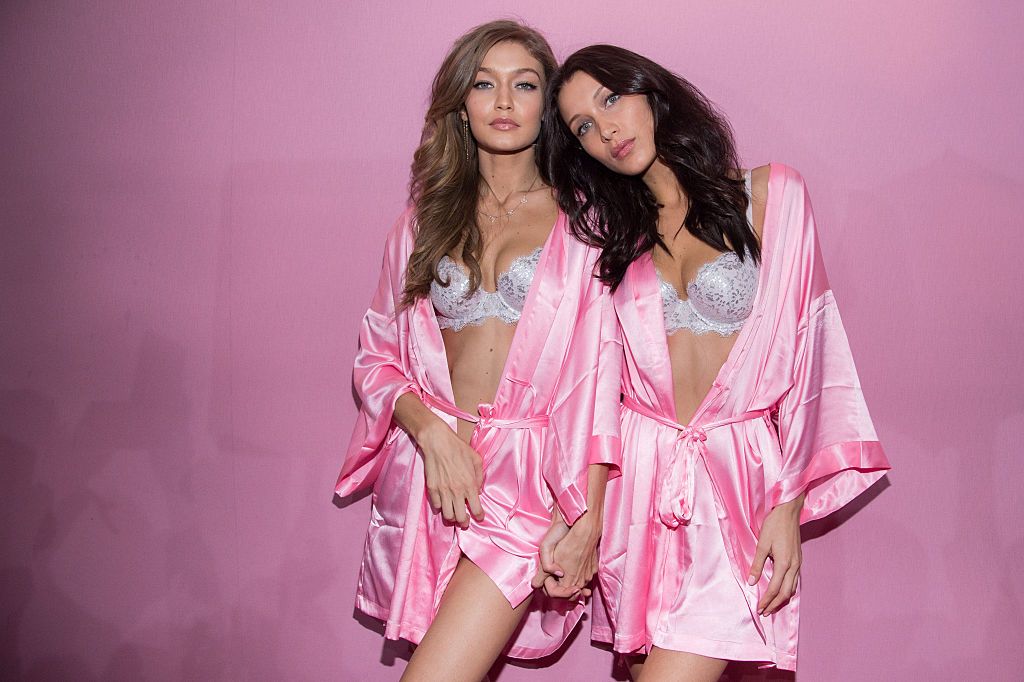 People love looking at photos of model sisters Bella and Gigi Hadid, but as British Vogue just discovered, nobody wants to see them in images suggesting incest.
On January 29, British Vogue released an early look at its March 2018 issue, which will be available with two covers, one each of the Hadid sisters. The cover shoots, which feature both sisters in extreme close-up, weren't the controversial part. When Vogue released a black-and-white image from inside the magazine, the Twitteverse reacted with disgust.
The photo in question, shot by famed photographer Steven Meisel, shows a naked Gigi with her legs wrapped around her equally naked older sister, Bella. Both girls stare at the camera blankly, as Bella holds Gigi's left ankle.
The shot isn't wildly different from similar portraits taken by Vogue veteran photographer Annie Leibovitz, and the publication has come under fire for its photo spreads before. In fact, British Vogue's February issue, released in early January, was a widely criticized cover of white, Australian actresses Nicole Kidman and Margot Robbie for an issue that included a featured titled "Why We Need to Talk About Race."
In the latest case, however, it isn't nudity or lack of racial diversity that's bothering Twitter users. The problem, for many, is that Bella and Gigi are biological sisters sensually posed in the nude.
Neither Gigi nor Bella has responded to the online backlash, but ignoring it isn't a new strategy for the Hadid family. When Gigi pulled out of walking the runway for a Victoria's Secret show in Shanghai last November, many speculated that it had to do with a Snapchat video that Bella had posted a few months prior. In it, Gigi is making a face which many considered a mockery of Asian features.
Gigi apologized to her Chinese fans on her Weibo account, writing, "It hurts me to hurt anyone, and I want you all to know that it was never my intent to offend anyone through my actions and I sincerely apologize to those who were hurt or felt let down by me."
She has never revealed, however, if it was messages from Chinese fans that influenced her decision to pull out of the Shanghai show.
The March issue of British Vogue will be available February 2.