Bella Hadid Was 'Embarrassed' by This Iconic Cannes Film Festival Red Carpet Look
Bella Hadid has revealed the outfit she felt most "embarrassed" by on the red carpet.
Hadid, 24, broke down 15 of her most memorable looks from the last six years in a video with Vogue.
Turning the pages of a glossy lookbook, she landed on a photo of herself walking the red carpet at the Cannes Film Festival in 2016.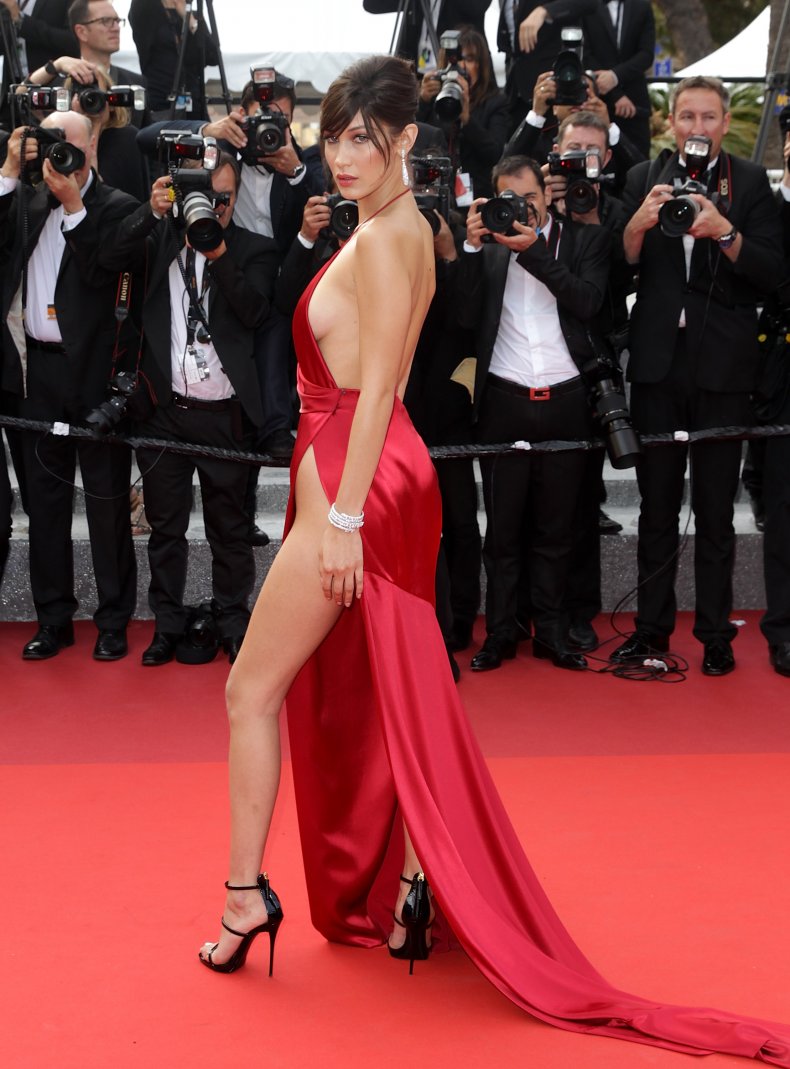 "So, this is apparently a very iconic red dress moment," she said of the Alexandre Vauthier backless gown.
The dress features a daringly high thigh slit which she explained made her feel "nervous."
"I look very sexual and all of these things," she continued.
"I kind of get embarrassed of this moment still even though the dress is gorgeous. It's just, again doesn't feel so much like me and I think that this was the start of the Bella persona that everyone sees in me."
To help her feel more comfortable in those situations, Hadid has created a sexy alter-ego, Belinda, who is "very va-va-voom," she explained.
Hadid is a regular on the film festival's red carpet, stunning fans with her looks again earlier in 2021.
She also revealed how she came to wear a replica of a Jean Paul Gaultier dress, first paraded down the runway by Naomi Campbell during Haute Couture fashion week in 2002.
"For a few days I was looking at that picture of Naomi and I had a dream about this dress and I couldn't stop thinking about it," she said
When she called the fashion house to ask if she could wear it, she was told it was in a museum and it wouldn't be possible.
Later that day, she was sent an image of Campbell in the dress with a letter saying the atelier would make her a replica of the dress in just six days.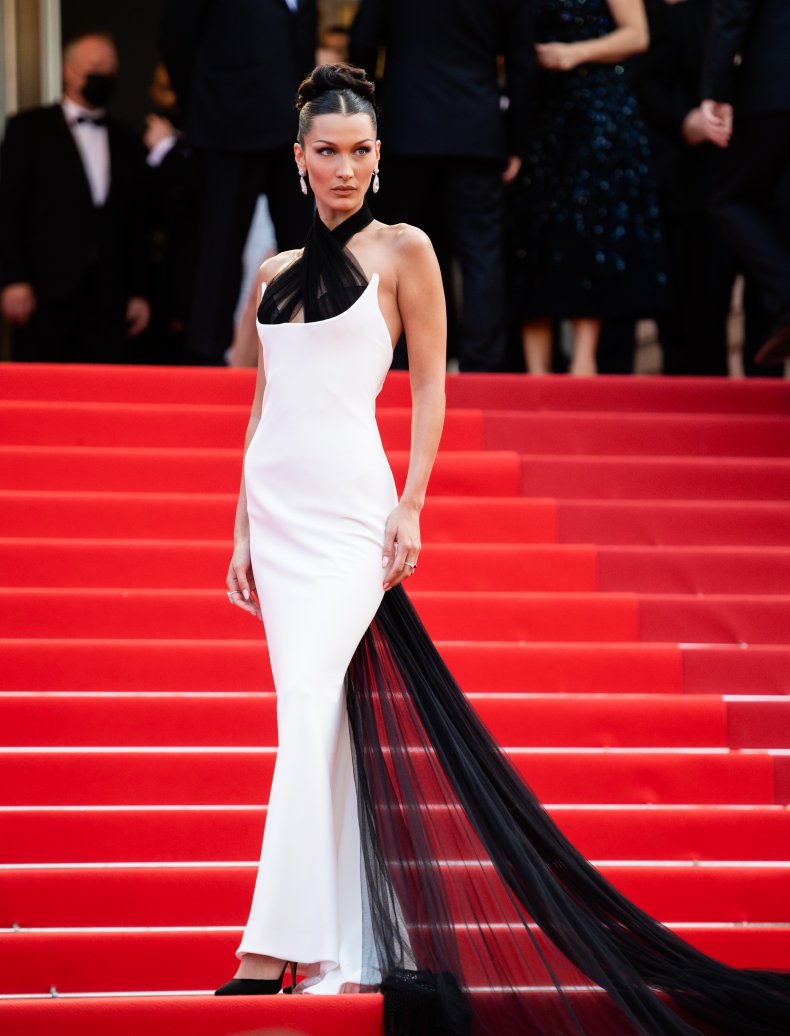 Typically, couture gowns take hundreds of hours to produce, with one Zuhair Murad dress taking in excess of 1,500 hours to make.
She also turned heads in a unique Schiaparelli gown designed by Daniel Roseberry.
The wool dress, from the label's couture Fall-Winter '20/21 collection, features an extremely low neckline, cut just below her chest.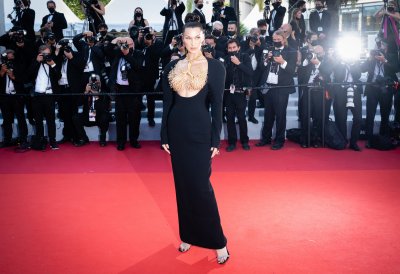 Instead of fabric, Hadid's her breasts were covered by a gold-dipped necklace in the shape of the bronchi passageway of the lungs, adorned with rhinestones.
"I always knew I was gonna wear this dress," she said, emphatically.
"It was a work of art."