Bella Hadid Slams Lil Pump as 'Loser' After Trump Rally Appearance
Model Bella Hadid isn't holding back her genuine thoughts about rapper Lil Pump's support of President Donald Trump. On election day, Hadid slammed the musician for sharing a MAGA-inspired photo, which included a giant Trump flag.
"This is so irresponsible," she wrote in an Instagram story, which shared the photo. "This kid is a loser."
The photo was posted by Lil Pump on Instagram Monday. In it, the "Gucci Gang" rapper is seen wearing a Trump 2020 hat. The Trump flag and the photo's caption, which read "MAGA 2020" didn't disguise his endorsement of Trump.
The rapper has been praised by republicans after sharing his support for Trump. Even Trump's son, Don Trump Jr., applauded the musician. The politician's son shared a video of Lil Pump explaining his loyalty to the current president. "Because Trump is a good man," Lil Pump said, while wearing a Make America Great Again hat. "Trump is the type of person, he says whatever is on his mind, and I love that. I love it."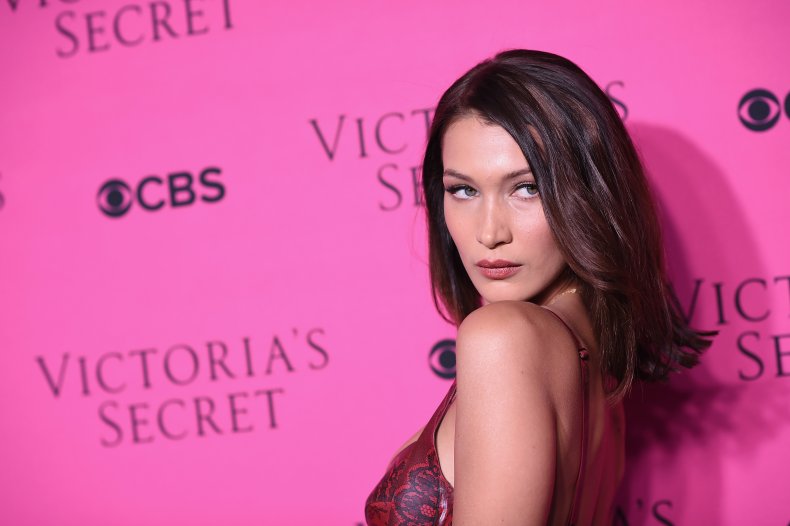 Even Trump himself sent a note of camaraderie to Lil Pump on Monday, though the President got the rapper's name wrong. Trump invited "Lil Pimp" onto the stage at his Michigan campaign rally on Monday night.
While there were plenty of voices online supporting Lil Pump, Hadid's distaste of the rapper's political views weren't isolated, either. A list of Twitter voices claimed they'd lost respect for Pump after he decided to stand by Trump.
Hadid has spent much of 2020's election season encouraging her fans to register to vote, and actually take to the polls on election day. She was even featured as one of V Magazine's celebrity faces during their Vote campaign.
She shared her "vote" cover on Instagram October 14 with a political caption. "I know everyone is telling you , and voting/ the election is all you see," she wrote. "Truly, that is because this is the most important election ever for real change. He cannot be our president for any longer. #votehimout I love you all, let's do this."
Hadid revealed she and mother Yolanda Hadid went to vote on Tuesday morning. While the occasion was monumental just in Hadid's quest for vote out Trump, it was even more meaningful. "Took my mama to vote for the first time today!!! She became an American citizen just recently and this year she was so determined to get out and vote," Hadid wrote. "I am so proud of her!!! Wearing our best Blues!!!!!"
There was no sign of sister Gigi Hadid at the polls with the family, though Gigi asked her own followers to vote Tuesday via a Monday night Instagram selfie.