Belle Delphine Controversy: No DNA Bath Water and Herpes Rumor Debunked
Belle Kirschner, better known online as Belle Delphine, is a 19-year-old Instagram model who appeals to a very unique niche. Millions of fans watch videos of her eating raw eggs, baby talking or dressing up like a small child. Over the past year and a half, she's gained four million Instagram followers and makes her living off of 4,200 Patreon subscribers. With a persona that's part gamer and part internet troll, there are a large amount of rumors circulating about the influencer.
Here's a breakdown of some of the rumors and the facts behind them.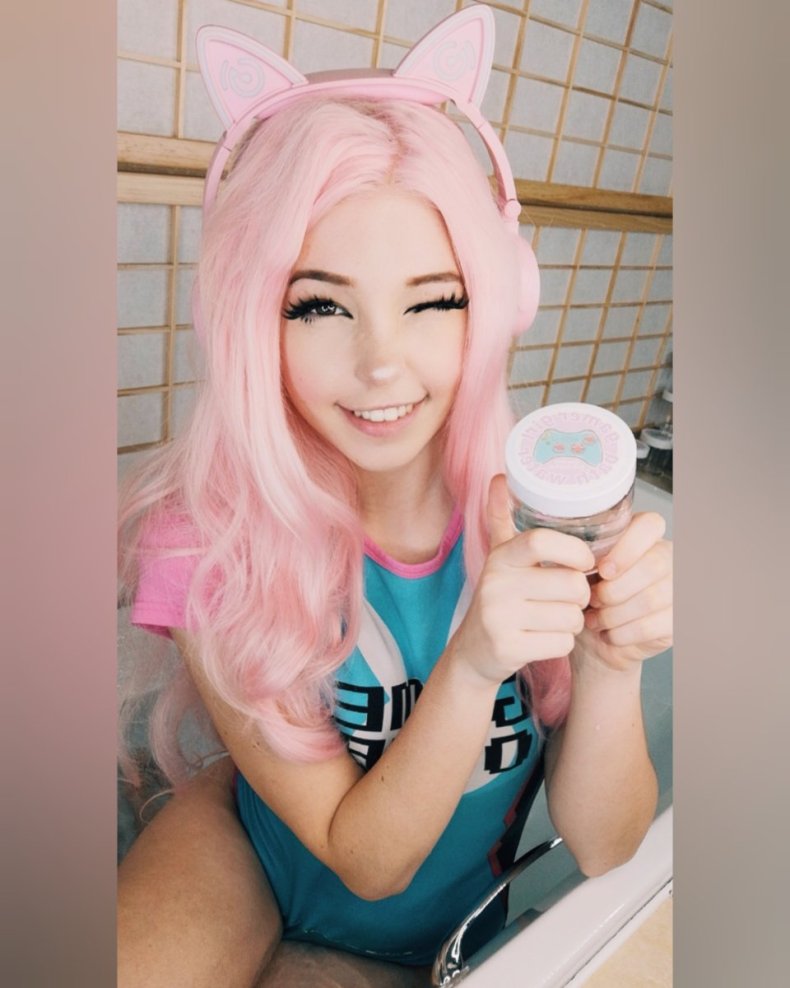 No DNA in Belle Delphine's Bath Water?
Delphine made a name for herself by trolling her fan base. In June, Delphine promised she would make a PornHub account if she received one million likes on a photo of her on Instagram with black "x" marks over her nipples. The post quickly reached the goal and is currently sitting at just under two million likes. She made the account but proceeded to create videos with salicious titles but no actual pornography, instead rubbing dog food on herself and eating a hamburger. Her fans weren't happy.
Then on July 3, Delphine announced that she would sell "gamer girl bath water.". For $30 a jar, users could purchase her used "bath water" and have it shipped to their homes. She sold out of her inventory in two days, though it's unclear how much stock she had or how much money she made. Over the next few days, Ebay sellers were trying to resell what they were labeling as her bath water for as much as $15,000.
Rumors started to circulate on Twitter about Delphine and the cleanliness and the legitimacy of the product using faked screenshots and websites. One Twitter user named wsupden fabricated a Daily Mail article claiming that the bath water was leading to a "herpes outbreak." An unrelated website nearly identical to Delphine's claimed it was selling her urine for $10,000 but that was also quickly debunked as fake.
Then came the accusation from Twitter account NonCaringBastrd who posted a screenshot of a 4chan post that claimed to have tested the bath water for human DNA. The random 4chan user, a self-proclaimed "molecular biologist", claimed that there were no human skin cells and that it could be grounds for a "class action lawsuit." The account that posted this image has since been suspended, though it is unclear as to why.
Delphine quickly responded on Instagram saying that all of these claims were unfounded and that they started circulating before she even shipped out the bathwater.
In a desire to one up herself, Delphine added a $10,000 tier to her Patreon. For that much money a month, she would send buyers a whole tub of her bath water and include a video of her bathing in it. After a few days of the internet losing it's mind over a seemingly ridiculous goal, Delphine removed the option and deleted the tweet announcing it's sale.
As long as people will pay for the things, Delphine will be willing to give them what they want.