Belmont Stakes 2018 Cocktail: Belmont Jewel, Breeze Punch Drink Recipes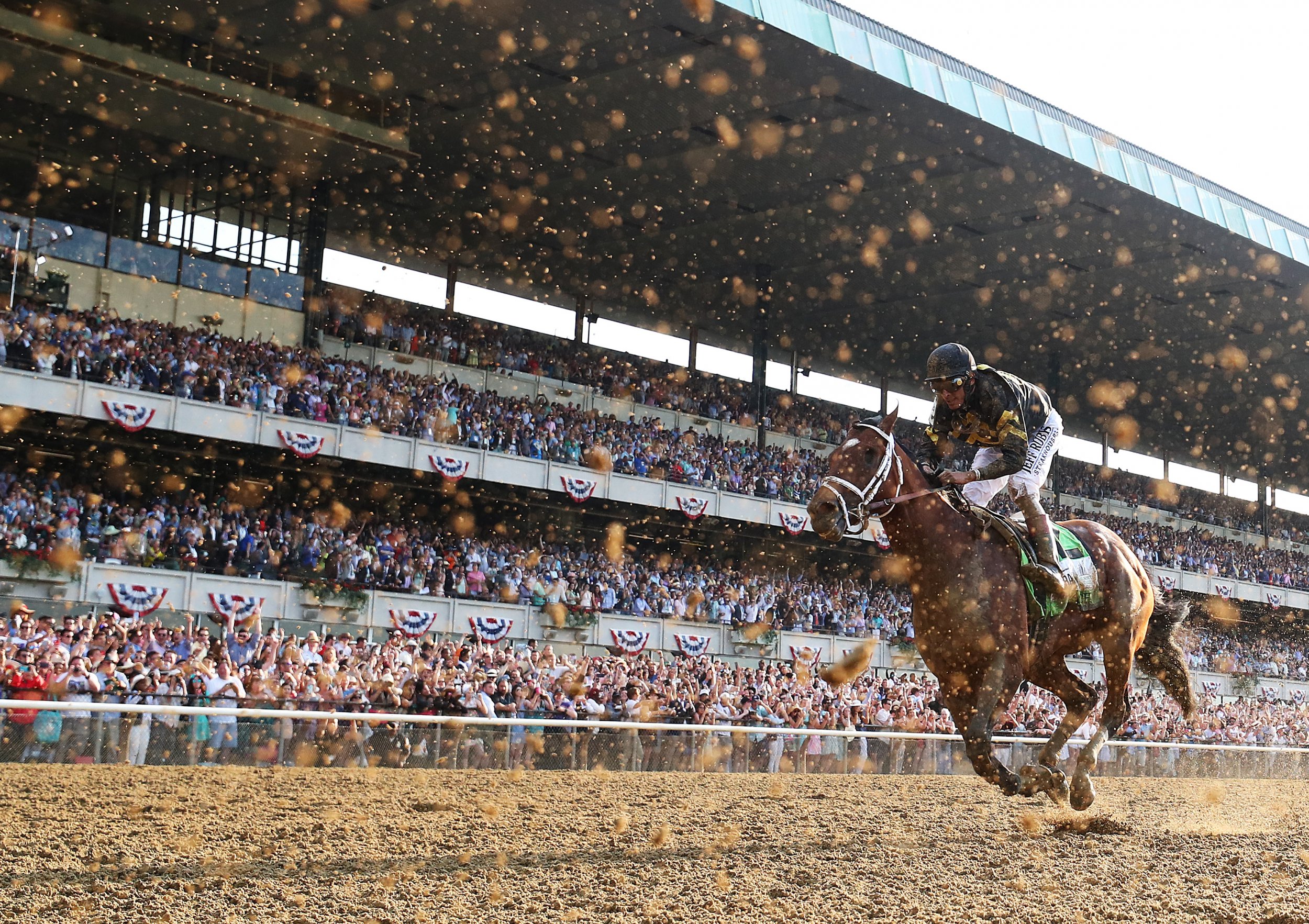 The final leg of the Triple Crown is scheduled for Saturday at Belmont Park in Elmont, New York, and it's bound to be an exciting race. This year, Justify, the horse that won the Kentucky Derby and the Preakness Stakes, will try for a Triple Crown win. Ticket prices were already soaring a week ahead of the race, with spectators excited to possibly see history in the making.
Whether at the track or at home, many people will watch the day of races with a drink in hand, possibly a Belmont Jewel, the signature cocktail of the race. Each of the races in the Triple Crown has a signature drink.
At the Kentucky Derby, roughly 120,000 mint julep drinks were made at the track alone on race day in 2013. The signature drink of the Preakness Stakes is the black-eyed Susan cocktail, named after the state flower of Maryland, where the race takes place.
Most of the race cocktails include bourbon along with some type of fruit juice, and the Belmont Jewel is no exception. The Belmont Jewel is a combination of bourbon, lemonade, pomegranate juice and orange zest. Before the Belmont Jewel, there was a Belmont Breeze drink that also involved bourbon.
How to make a Belmont Jewel:
The official bourbon of Belmont Park is Woodford Reserve, but any bourbon will do. This recipe on the Belmont Stakes site calls for all of the ingredients to be shaken with ice and then served over ice with a lemon twist as a garnish:
1.5 ounces of bourbon
2 ounces of lemonade
1 ounces of pomegranate juice
Orange zest
The Belmont Breeze, on the other hand, includes more fruit. A recipe for the drink on Driscoll's website calls for bourbon, sherry, orange juice, cranberry juice, lemon juice and simple syrup all to be shaken and poured over ice. It says lemon-lime soda and club soda can be added, and it can be garnished with mint and a strawberry.
A recipe for the Belmont Breeze from Absolut, the vodka retailer, also calls for the same ingredients but with rye whiskey instead of bourbon.