Justify's Chance at the Triple Crown Is Driving Up Belmont Stakes Ticket Prices 255 Percent More Than Last Year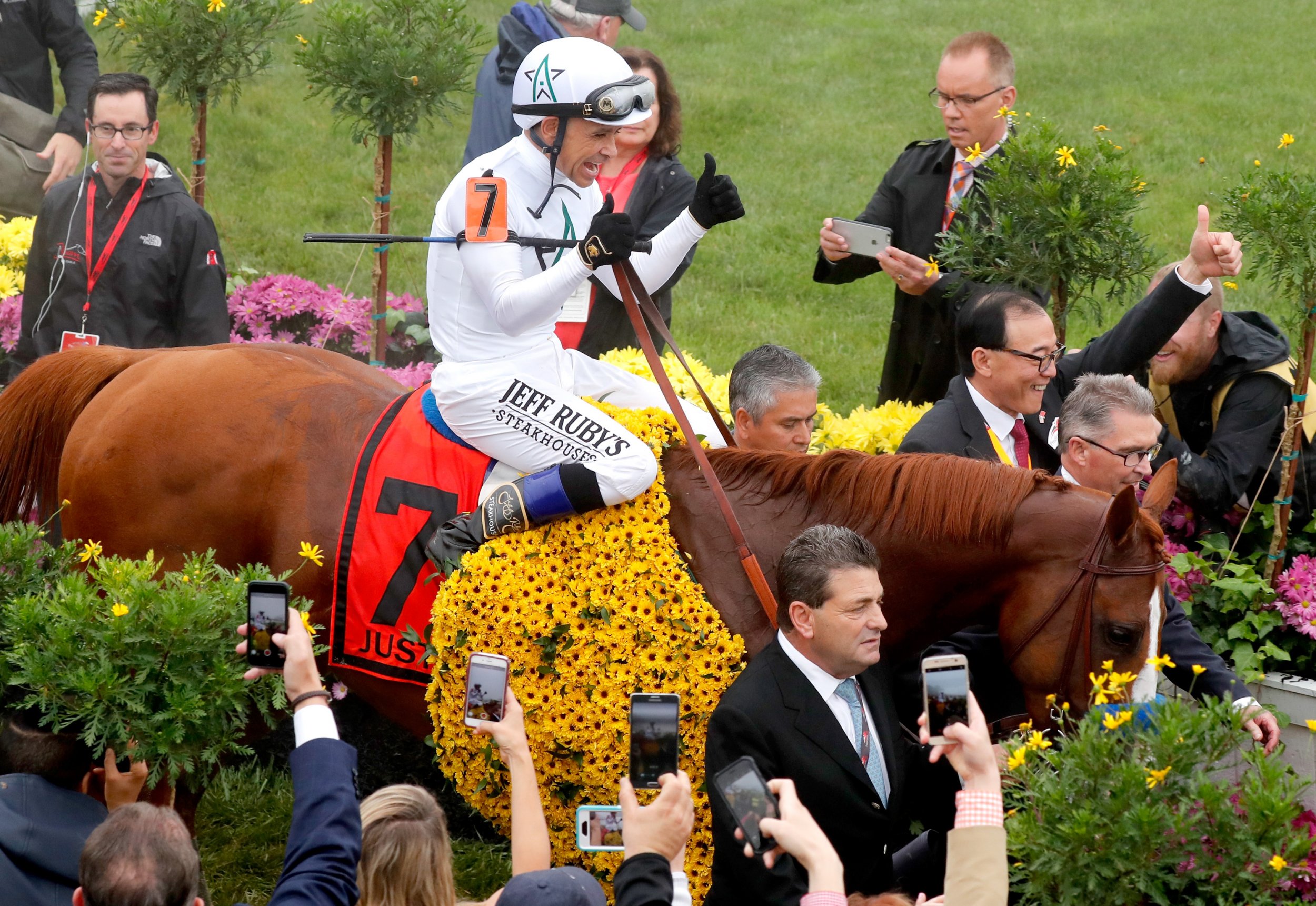 The third and final leg of the Triple Crown is a week away, and tickets are selling at a higher price than they have been in years. With a possible Triple Crown winner, Justify, preparing to compete, people are snatching up tickets in the hopes of witnessing history.
The Belmont Stakes are scheduled for Saturday, June 9, at Belmont Park in Elmont, New York, part of Long Island. The day is full of races, but the big one—the Belmont Stakes—isn't scheduled to happen until 6:37 p.m. Eastern Standard Time.
The event attracts thousands of visitors to the park and millions more who watch on television. If you want to see the action in person, though, it's going to cost you. The average price of tickets sold through the online retailer TickPick is nearly $150. That average is roughly $107 more than the average price of the tickets last year and $68 more than the year before that.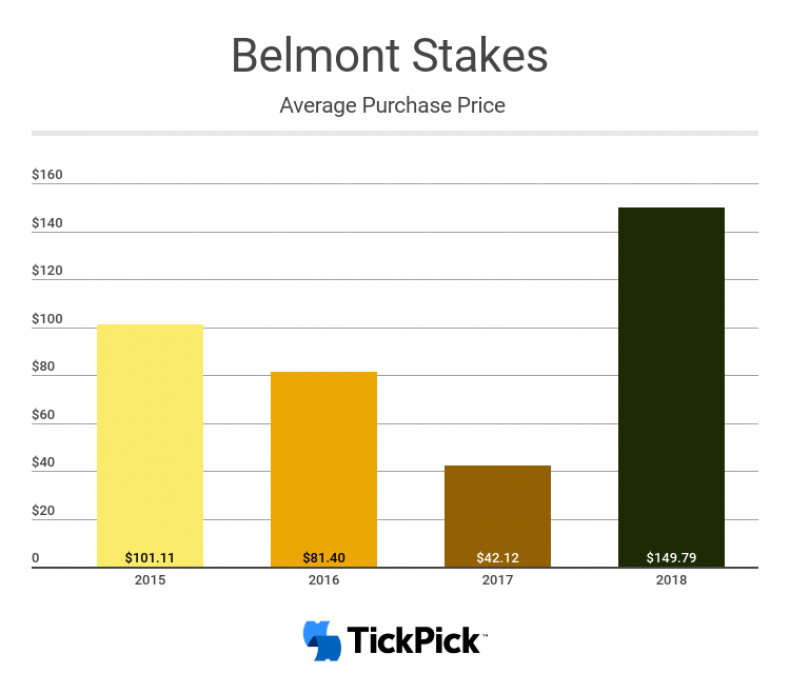 The huge discrepancies in ticket prices could be due to the fact that Justify already won the Kentucky Derby and the Preakness. "There's an opportunity for a Triple Crown winner," and whenever that's the case, ticket prices go up," Jack Slingland, director of client relations for TickPick told Newsweek.
Some general admission tickets are available for under $30 on the site, but others cost far more. "The closer you are to the finish line, it's going to drive up that price," said Slingland. Reserved seating is already sold out through the actual New York Racing Association website, but there are some available on authorized resale sites.
The draw of a possible Triple Crown winner isn't the only aspect of the race that could impact ticket prices. The weather plays a huge role in ticket prices and demand, especially the closer it gets to race day.
How the weather will impact the prices is unclear at the moment, "We won't know for sure until we get closer," said Slingland. But if the weather turns for the better, and the forecast is looking good a day or so before the race, "some people who may be on the fence might decide to go," he said.
The number of tickets available likely won't increase, but will probably drop. TickPick currently has more than 2,000 tickets available with a week to go until the race, Slingland told Newsweek. The average price is still currently nearly 50 percent more than tickets were going for on average prior to the 2015 Belmont race, when American Pharoah competed for and took home the title of Triple Crown winner.
The New York Racing Association did not respond to Newsweek's request for comment.