Beloved Canadian Hitchhiking Robot Destroyed in Philadelphia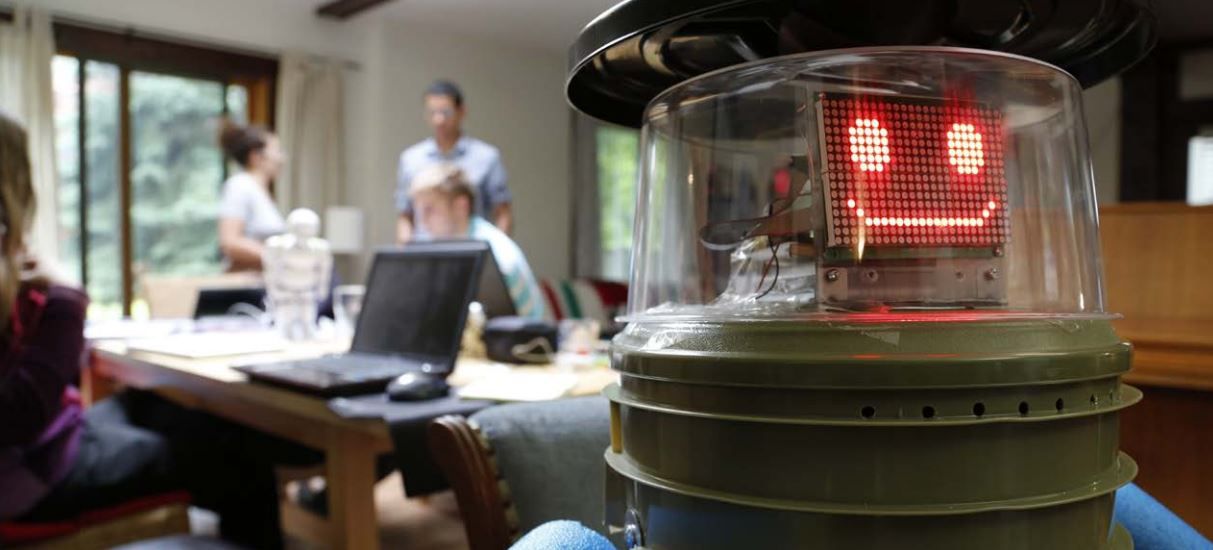 A lovely Canadian robot who'd never hurt anyone or anything in its brief life reportedly was beheaded and had its arms chopped off in Philadelphia Saturday night, bringing its weeks-long voyage of peace and understanding to an end. It also tweeted.
"I just think someone saw it, probably came out of a bar and was drunk and beat the crap out of it," Philadelphia police Detective Joe Murray told the Philadelphia Daily News. "Leaving it in Old City on a Saturday night is probably the worst idea ever. Anything could happen."
HitchBOT, as it was known, was created by Canadian roboticists Frauke Zeller and David Harris Smith as a social experiment. Zeller and Smith left hitchBOT on the side of a road in Halifax, Nova Scotia, with instructions for passersby that the robot was bound for Victoria, British Columbia. Zeller and Smith relied on the kindness of strangers to see their creation to its destination. Their plan worked in Canada, where hitchBOT made the 10,000-kilometer trip in 21 days, hitching 19 rides, its creators say.
HitchBOT began its American travels in Salem, Massachusetts, on July 16. It was bound for San Francisco. Ten days after its journey began, the robot had been forced to endure a Boston Red Sox game and still had not managed to leave the state.
The last person to see hitchBOT alive—and presumably the person proximately responsible for its death (if, indeed, a robot can die)—is Jesse Wellens, a fedora-wearing Philadelphia YouTube comedian of some sort.
As first reported by Gizmodo, Wellens claimed to have obtained surveillance footage of hitchBOT's demise. The footage, which Wellens posted to SnapChat, shows a man kicking an offscreen object, which may or may not be hitchBOT.
For their part, hitchBOT's creators have been very cool about the whole thing. "I'm sure it could've happened anywhere," Zeller said. "We don't really think it has anything to do with Philadelphia."