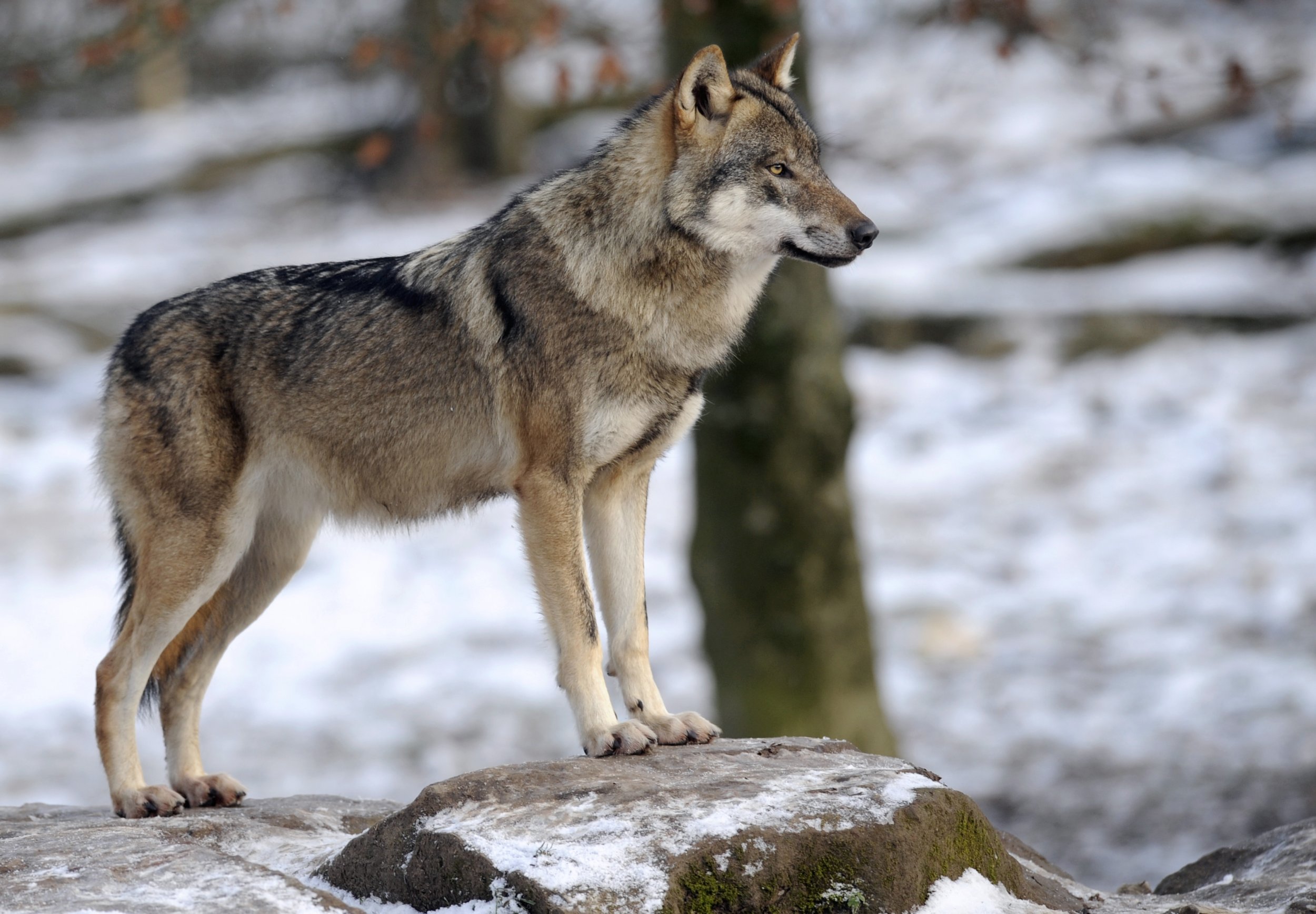 "Spitfire," a beloved wild Yellowstone she-wolf, was shot and killed by a trophy hunter after wandering just outside the protected National Park in Montana last weekend.
The seven-year-old wolf, also known as Lamar Canyon Wolf Pack member 926F, was popular among wolf enthusiasts and biologists. According to The New York Times, Spitfire was legally shot and killed "near cabins" less than five miles outside of Yellowstone's boundary.
Spitfire's mother was the once-famous alpha wolf, called 832F, also known by her fans as "06," who suffered the same fate after being killed by a hunter in 2012. 832F was the subject of the book American Wolf: A True Story of Survival and Obsession in the West which detailed her journey as the leader of the Lamar Canyon pack.
On Wednesday, a Facebook group called "The 06 Legacy" posted a eulogy celebrating Spitfire's life and condemning the "current wolf management practices."
"We had so much to celebrate when we saw five strong and healthy pups this fall. And now it took just one bullet and 926F is gone. Just like her mother 06 and her uncle 754M before her. With current wolf management practices, the tragedy just doesn't end," the statement read. "The 06 Legacy is committed to protecting wolves and we are going to fight even harder for 06, 926F, 754M and all the other wolves whose lives are taken for granted and are killed for nothing more than sport."
The post sparked outrage among animal lovers and conservationists, with some calling for a buffer zone to be created around the park in order to protect the wildlife.
"Leave our beautiful animals alone and stop trying to play God. These wolves were re-introduced so they could be the guiding predators in Yellowstone. We need them to take care of nature naturally," one user wrote.
"No excuse for the shooting of this significant wolf. Of course, Yellowstone must have a hunting-free buffer zone," another added. "Laws need to be changed, until then it will continue. Sad, humans want to destroy everything. Why?? And they will."
In a blog post on Wednesday, The Wolf Conservation Center (WCC), a New-York based nonprofit organization, urged Montana to change their laws to better protect the wolves.
"Studies also show that since their return over 20 years ago, wolves have delivered an economic boost to Yellowstone's surrounding communities. University of Montana researchers found that wolves bring an estimated $35M in annual tourist revenue to the region," the blog read. "Trophy hunting of wolves brings in money too. Montana wolf hunting licenses cost $19 for residents and $50 for nonresidents.
Perhaps Montana should take a closer look at the economics of wolf hunting. Seems that Yellowstone wolves are worth a lot more alive than dead."