Bradley Cooper and Irina Shayk's recent breakup has sparked hopeful speculation about the actor's platonic relationship with Lady Gaga, including from Below Deck Mediterranean star Hannah Ferrier.
On social media Thursday, the famous first stew wondered when the pair would announce that they're really more than friends. Any sort of romance between Gaga and Cooper has been unconfirmed, but that hasn't stopped many observers from wanting to see the leads of A Star Is Born enter a real-life relationship.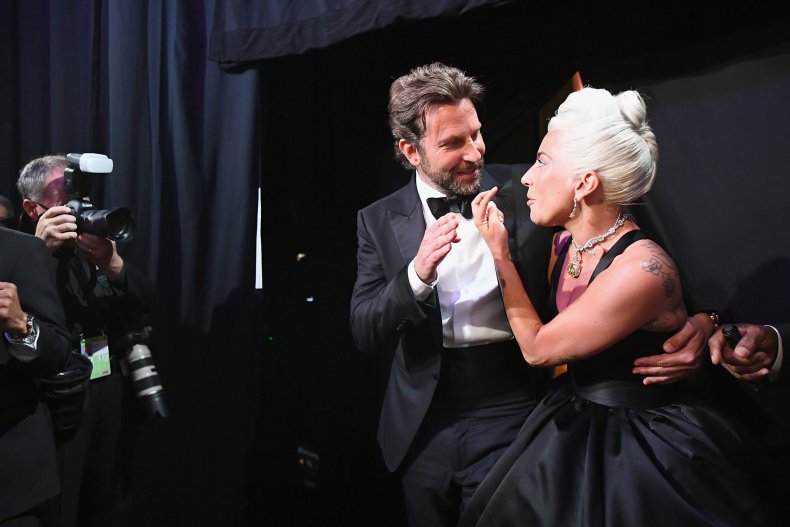 Ferrier quoted the People article that broke the story on Thursday, and added her own opinion. "Okkkkk!! So how long until Gaga and Cooper go public??" wrote the reality star, who has 66.2K Twitter followers.
Her point was echoed by commenters looking forward to the same thing. Others expressed concern for Cooper's happiness and that of his daughter, who he had with Shayk in 2017.
Twitter user @Jennife95000567 wrote to Ferrier, "Ugh, I hope not. I find it sad that people root for them," the user said. "He had a kid and a serious relationship and to root for that to end so he could have a relationship with Gaga is pitiful."
In A Star Is Born the pair plays musicians who find love and fame, but it's not always smooth sailing. Unvalidated rumors that the pair were more than friends started after viewers commented on their impressive chemistry, both on-screen and on red carpets.
The rumors were taken to another level when the celebrities performed the film's centerpiece song, "Shallow," at the 2019 Oscars. The sultry performance, which occurred just after Gaga announced a split from her fiancé, sparked national headlines and a deluge of tweets
Ferrier isn't the only one to comment on the possible connection between Gaga and Cooper now that he's broken up with Shayk, with social media users cheering the concept of Gaga and Cooper being single at the same time.
Both celebrities have commented on their strong bond as friends, and claimed A Star Is Born would not have been nearly as successful if the other wasn't their co-creative on the project.