Fans think they have stumbled upon the secret Instagram account of Ben Affleck.
A secret Instagram account, or a Finsta (fake Insta) are widely used by celebrities and non-celebrities for privacy or fun, as a social media outlet away from the pressures of keeping up appearances online, whether for work or maintaining a certain image. They are usually private accounts, used to post funny and personal photos with a small group of friends.
In The Know reporter, Kelsey Weekman made the discovery on Thursday and shared her amusing findings with the world.
The (sadly) private account is called "positiveattitudehunting"—a play on the movie title Good Will Hunting, which Affleck both wrote and starred in with fellow movie star and friend Matt Damon in 1997.
Though it's on private, the account is followed by Affleck's current girlfriend Ana de Armas and his ex-wife Jennifer Garner.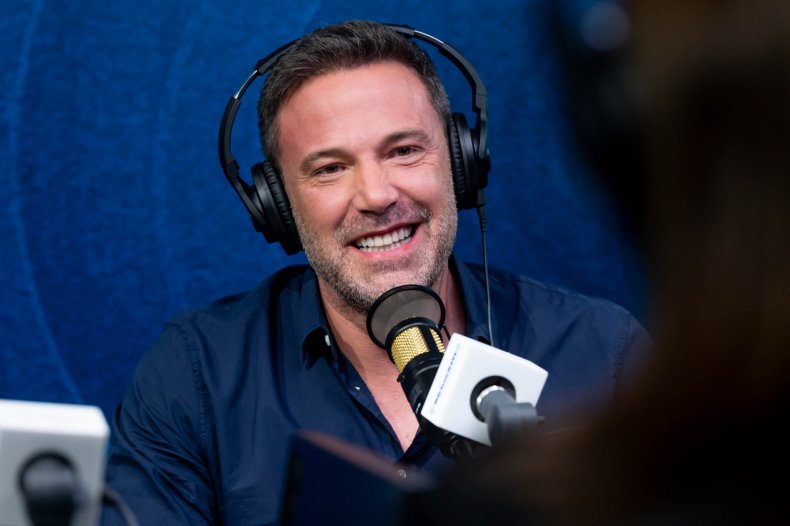 The account certainly looks like it belongs to the Gone Girl star. The name on it simply reads Ben, and the profile photo is a close up of the actor's face with what appears to be de Armas kissing him on the nose.
The account has 35 posts, three followers and is following 14 accounts and the bio reads: "just a dad who sometimes makes movies."
A search through both Garner and de Armas' followers show that they both follow positiveattitudehunting.
Garner, 48, and Affleck, 47, married in 2005 and divorced in 2018. They have three children, two daughters, Violet and Seraphina, and one son, Samuel.
Affleck began dating Knives Out star de Armas, 32, in March 2020 when the two were spotted on a romantic trip together in Cuba. They had met in 2019 while co-starring in the film, Deep Water.
De Armas is beginning to rise to prominence in Hollywood, with her film roles including starring in Blade Runner 2049. She is playing Bond Girl Paloma in the upcoming James Bond film, No Time to Die.
She was recently the subject of some entertaining news when she blocked a Twitter fan account dedicated to her.
The new couple's burgeoning relationship has been the subject of much speculation, as the pair have been repeatedly spotted holding hands and kissing in public.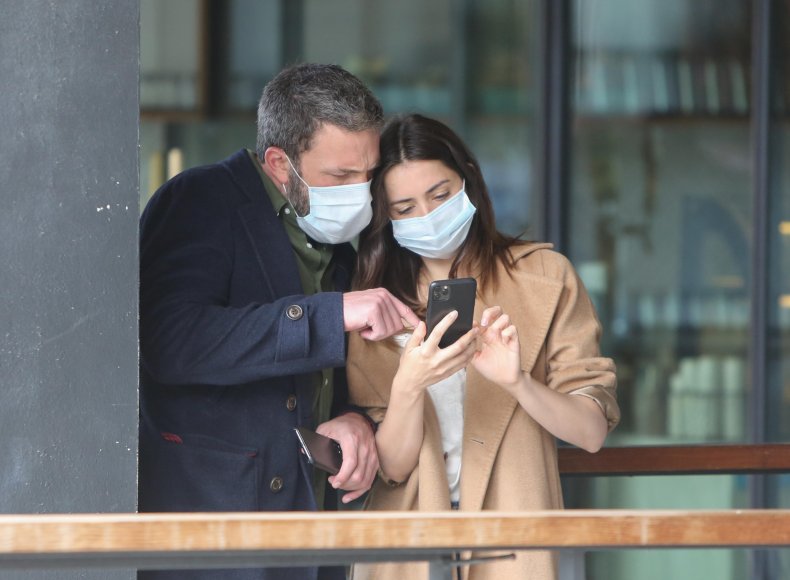 De Armas gushed about her new love in a Vogue Spain interview earlier this year, saying Affleck's "talent is infinite."
She added in the interview, translated by People: "The first time we read the scenes together, it became pretty clear he was going to do something exceptional with a very complex role. His character is the engine of the story and requires him to move between tragedy and irony or between realism and the most absurd comedy.
"Not only does he know how to do it with ease, he also manages to surprise you in every shot. His talent is infinite."
Some other amusing celebrity finstas which have been discovered include Game of Throne's star Sophie Turner's sausage review account and singer Lorde's since-deleted dedicated onion ring aggregator.