Ben Affleck's Adorable Reason for Playing Batman—His Son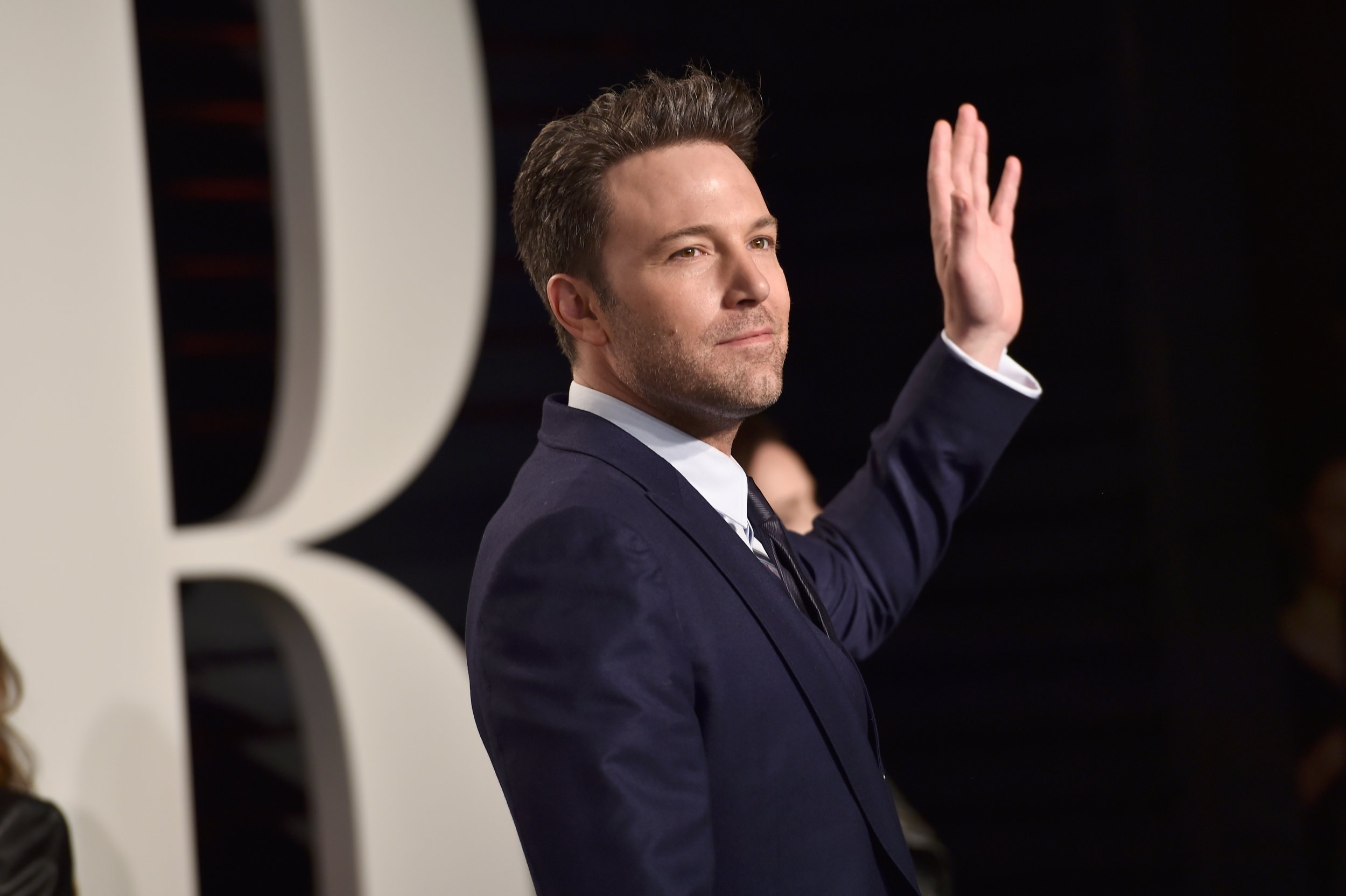 Playing one of the most iconic superheroes of all time seems like a no-brainer—unless, of course, you're George Clooney —but Ben Affleck has admitted one of the reasons he signed up for Batman was because of his four-year-old son Samuel.
It seems young Samuel, Affleck's son with ex-wife Jennifer Garner, is a huge fan of the caped crusader. So when the opportunity came up to play Batman in Warner Bros.' forthcoming Batman v Superman: Dawn of Justice , the actor couldn't exactly pass it up.
Speaking to the New York Times, Affleck said: "He knows that I am Batman. It's a mixed blessing. He also thinks that for some reason—I don't know if it's the color combination or whatever—that the FedEx guy is the Joker.
"Whenever there's a FedEx delivery, he's like, 'Dad, the Joker's outside.' The burden's on me to go out there and give the guy an extra 20 bucks to pantomime a whole Adam West kung fu battle."
That is definitely one way to win "Dad of the Year." But Affleck really cemented that trophy by dressing up in-character for Samuel's fourth birthday in late February.
The youngster's mom Jennifer Garner recently revealed: "We all dressed up, I dressed up as a ninja and Ben dressed up as Batman for Sam." She added that it "was the best dad moment in history."
Affleck stars alongside Henry Cavill as Superman and Gal Gadot as Wonder Woman in the big superhero team-up movie.
Batman v Superman: Dawn of Justice is in cinemas on March 25.