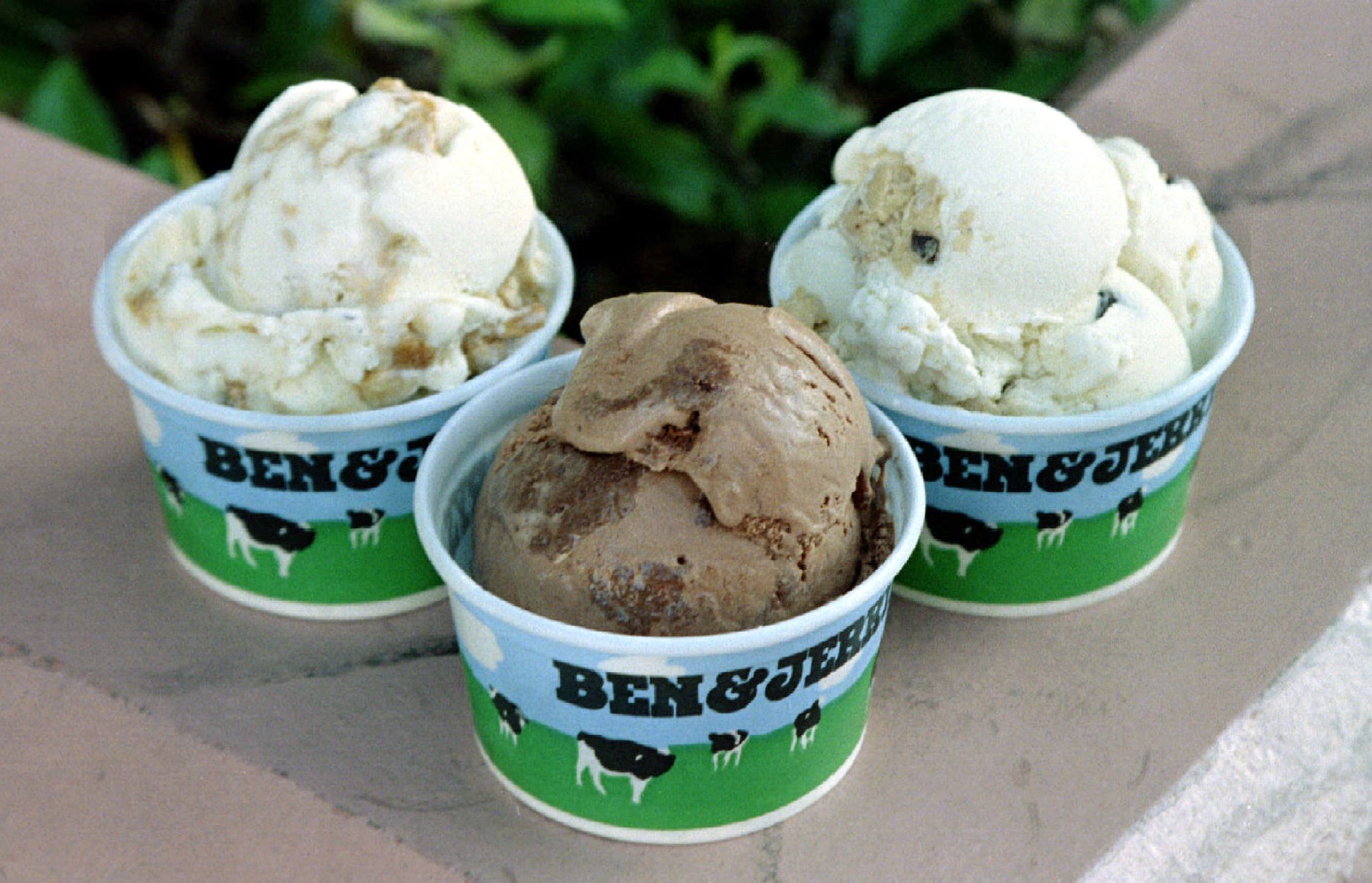 With tongue in cheek full of ice cream, Ben & Jerry's proclaimed that President Donald Trump's decision to pull out of the Paris climate agreement was "tremendous! What a big-league move! Definitely a good idea. Definitely."
"Sometimes an idea comes along that is 100% awesome. An idea so good that there's only one thing you can do: Take an admiring step back and say, 'Wow, that's a really good idea,'" the Vermont-based ice cream company wrote on its website on Wednesday, a day before Trump officially announced the move but after a White House official said he planned to do so.
The company proceeded to assure its readers and customers that it had not "gone off our rockers" or overdosed on its own creamy concoctions, and went on to list six reasons the decision was "totally, definitely a good idea." If readers were confused up to this point about why Ben & Jerry's—known as much for its history of activism on behalf of environmental and other causes as for its tasty treats—would make a case for withdrawal from the accord, the entries on the list straighten things out.
The reasons are as sarcastic as ice cream is delicious: "Clean Energy, Schmean Schmenergy!"; "We're Sick of Chocolate and Vanilla Anyway"; "Being a Global Pariah Is Really Cool"; "Rising Seas Means You Could Have Your Very Own Ocean View"; "Crises Keep Life Exciting"; and "The Global Economy Is Going Green, With or Without Us."
"When climate change makes it all but impossible for farmers to grow cocoa beans and vanilla, we'll be fine. We'll move on to other ingredients, like melted glaciers, penguin meat, covfefe, and human despair. Sounds delicious!" reads a more detailed explanation under one entry.
And just in case readers still hadn't picked up on the ridicule dripping from the list like a double scoop under a scalding sun, the post included links to a petition to show support for the Paris climate agreement and ended with an explicit message: "Think we're serious about these six reasons? Nah, we're just pulling your leg. But we sure are serious about taking action on climate change. Even if our government won't, we can still support a clean, green energy future."
Wednesday's mocking list of reasons is hardly the first Ben & Jerry's crack at activism. Founded by namesakes Ben Cohen and Jerry Greenfield in 1978, the company's mission is to make great ice cream, sustain financial growth and "make the world a better place." Its website lists "issues we care about," including climate justice as well as democracy, racial justice, GMO labeling, peacebuilding, fair trade and getting the "dough" out of politics. The Ben & Jerry's Foundation, established in 1985, supports similar causes with philanthropic efforts led by the company's employees.
The ice cream maker's long history of outspoken social and political action includes several recent examples. Last year, Ben & Jerry's released a statement in support of the Black Lives Matter movement. Just last month, it announced it would ban the sale of two scoops of the same flavor in Australia until the country makes marriage equality a legal reality. On the climate front, the company released "Save Our Swirled" in May 2015; the new flavor looked ahead to the U.N. Climate Summit in Paris, where the agreement now in question was negotiated.
"We created a flavor to bring attention to this historic issue and to send out our own SOS for our planet," the company wrote at the time. "Save Our Swirled is more than just our newest 'swirled-class' flavor: it's a climate change message you can't ignore. Our stance on climate change and our ice cream is one in the same: If it's melted, it's ruined!"