Who is Ben Bradlee? New Documentary Adds Legendary 'Washington Post' Editor to Fight Against 'Fake News'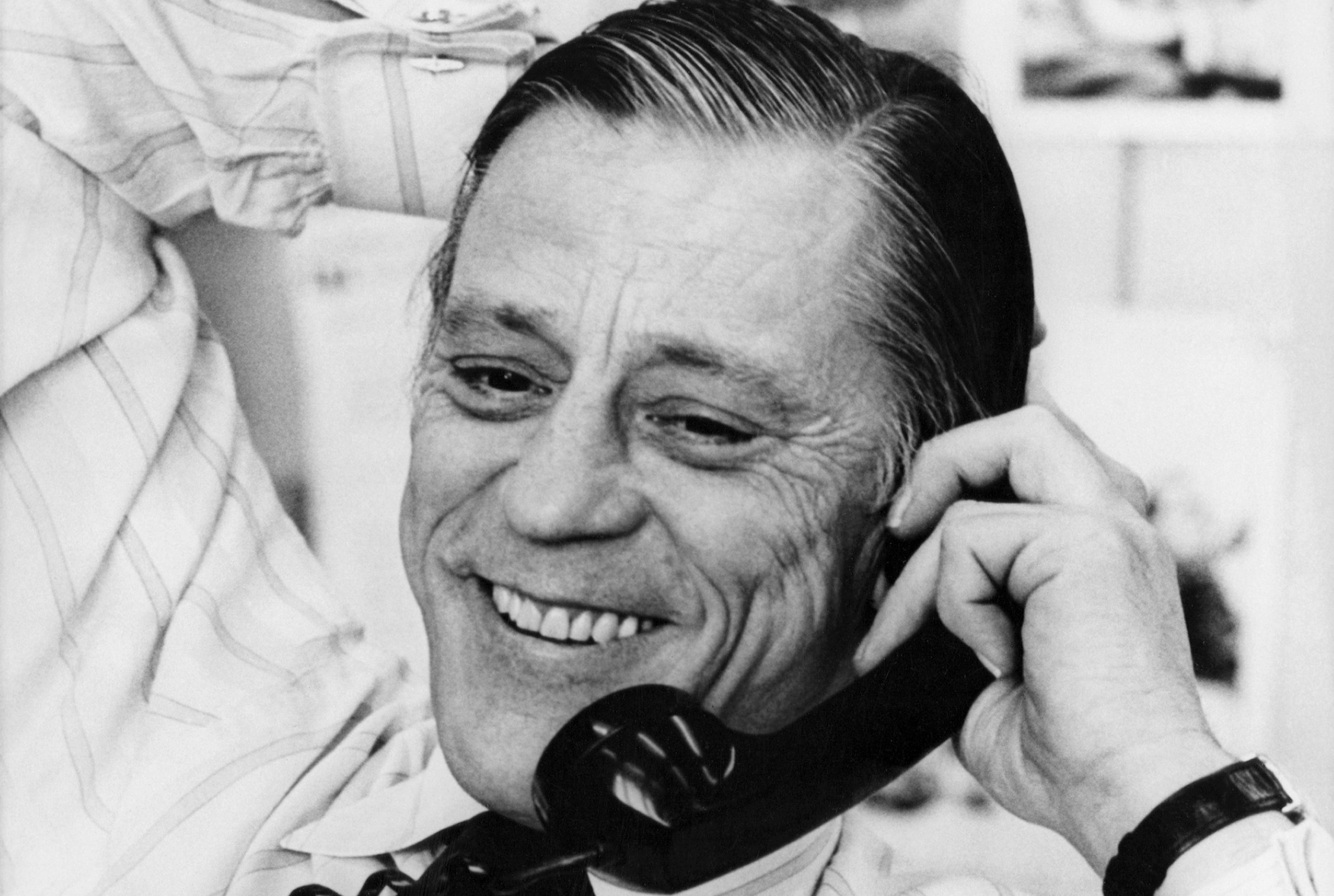 The United States might never have needed Ben Bradlee as much as right now. As President Donald Trump derides the press as "fake news" and an "enemy of the people," the country could use someone like Bradlee, the legendary Washington Post editor and a no-shit, lie-hating, First Amendment true believer, to balance the scales.
Bradlee, who died in 2014 at age 93, is probably best known for overseeing the Post's coverage of Watergate, which led to President Richard Nixon's resignation in 1974, or as the gruff, scene-stealing truth warrior played by Jason Robards in the 1976 film All the President's Men. But the full measure of his life—one of the most vital and impactful of the 20th century—is examined and celebrated in the new HBO documentary The Newspaperman: The Life and Times of Ben Bradlee.
The 90-minute film, narrated by Bradlee himself via clips from the audiobook of his memoir A Good Life, is a perfect entry point to anyone new to Bradlee (and a fine refresher for everyone else). The documentary weaves his personal life—Boston Brahmin; confidant of John F. Kennedy; center of the Washington social scene; father of Ben Jr., Dino, Marina, and Quinn; husband; colleague; friend—into the narrative of his journalism career. His time as a Post beat reporter in the late '40s is covered, as is his work as European correspondent and later Washington Bureau Chief for Newsweek in the '50s and '60s.
But the defining years were 1968-1991, when he served as the Post's executive editor. It was a period marked by dizzying highs as he struck blows for the First Amendment during the Pentagon Papers in 1971 and Watergate a few years later. But there were also bruising controversies, like the 1981 Janet Cooke scandal: a Post reporter won a Pulitzer Prize for a story about an 8-year-old heroin addict—only for the story to be debunked as a fabrication.
Through it all, Bradlee held fast to a set of core principles: an unwavering dedication to the free press and it's vital role in a democracy, but above all truth. At the very moment that is all under assault, The Newspaperman puts Bradlee's voice literally back into the mix. (He's also represented on the big screen, in the form of Tom Hanks, in the new Steven Spielberg film The Post, which is out in limited release on December 22.)
To learn more about Bradlee and what he might make of Trump, Newsweek spoke with Sally Quinn, a legendary Post journalist and Bradlee's third wife, about The Newspaperman and the man she knew, perhaps, better than anyone.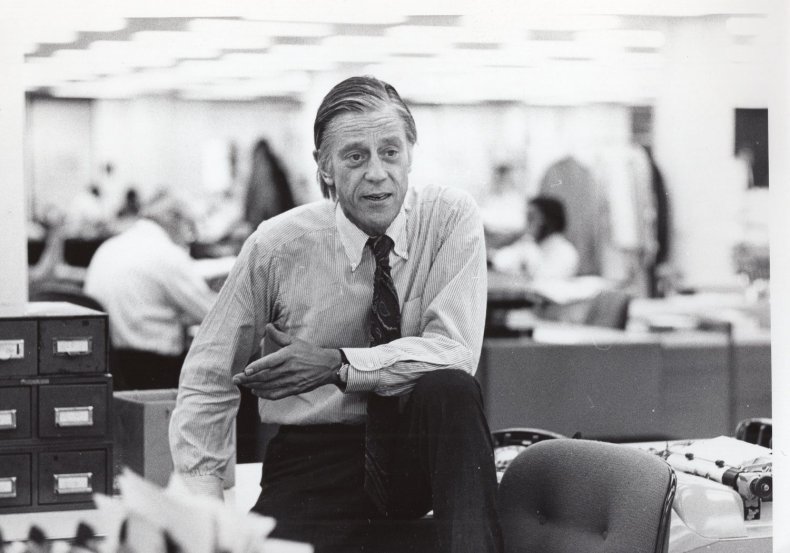 What has the experience been like participating in this documentary and now having it out in the world?
Well, you know, for me, it has been extremely emotional. It just brings it all back up again, what a fabulous guy he was. And what I've lost. And so that part has been hard. But it also is just very gratifying to see a film about him that I think is so well done. My son, Quinn, is the co-producer, and I just think it's very timely. And I think so many people feel that way, too. It's one of the reasons that they brought it out as soon as they did, because this sort of assault on the press is daily. And I think people need to be reminded of the fact that that has happened before, not just with the Pentagon Papers but with Watergate. And the press prevailed. As I say in the documentary, the First Amendment was his religion. He really believed that without the First Amendment we don't have a democracy, without Freedom of the Press. So when that's in jeopardy, it's terrifying to all of us.
That's something that really stopped me while watching the documentary, not only how timely it is but the echoes are almost one to one. One scene in particular has Ben on The Dick Cavett Show in 1973, and Pat Buchanan is wagging his finger at Bradlee about the irresponsibility of the press. Pat Buchanan is still on TV wagging his finger about the media!
I know, I know! Yeah, it's still going down. You do get the feeling that you've seen this before, you know? You've seen this movie before. And, in fact, we have. I'm just hoping that the press will prevail, and when I say "prevail" I mean that we will get to the truth. As Ben always said, the truth emerges.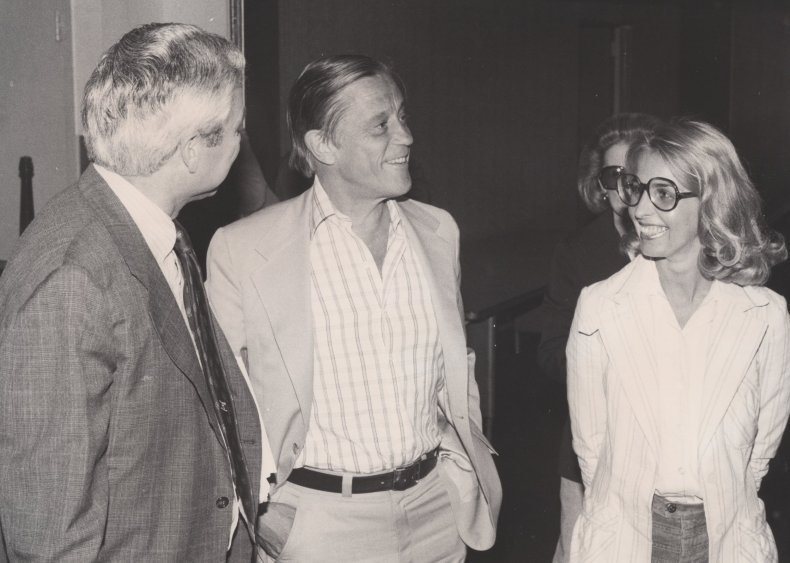 People often ask me how Ben would respond to what's going on, and I say I think he would be very conflicted. I think on the one hand, he would think this is a great story—and it is a great story. And Ben was very competitive, so he'd certainly like to get it first. But get it right. And that's the most important thing. I think now, more than ever, we just can't make any mistakes. We can't. I also think that Ben would be very disturbed by the way that the press is being attacked by the President when he calls it the fake media, fake news and the dishonest media and the lying press. But worst of all is enemies of the people. I mean, here's Ben, who fought in World War II and was a great patriot and American, and all of us really consider oursevles to be very patriotic and we believe that what we're doing is upholding the Constitution. So when people are lying and lying and lying and lying all the time—the Washington Post had a piece recently in which they said that Trump lies on average of about five and a half times a day. It sort of boggles your mind to think about it.
Ben hated lying more than anything in the world. So I think he would be particularly concerned and particularly disturbed at the attack on the press and the whole "enemies of the people" thing and particularly disturbed by the lying. "The truth, no matter how bad, is never as dangerous as the lie in the long run" was his motto. I think this administration, and the way that they've lied about everything, is just kind of the antithesis of everything that Ben stood for.
I didn't live through the Watergate era, but everything that I've read about it or seen about it makes it feel like the undercurrent of authoritarianism you see today maybe wasn't quite as out in the open then as it is now.
Well, it was pretty out in the open! But the thing that's different here is that Richard Nixon was a pretty savvy politician, you know? He had been a senator, he had been Vice President for two terms, and he was really smart and he was experienced and he was very good on foreign policy. So he was a lot more subtle publicly than Donald Trump is in his assault on the press. I mean, you see in the documentary where Nixon talks about "They're going to have a damnable, damnable time" and "Don't they have TV stations and radio stations?" But he wasn't tweeting about it every day. He wasn't talking about it publicly everyday. It wasn't so out there. So I think it's even more dangerous the way Trump is doing it because he's really trying to turn the American people against, basically, the Constitution.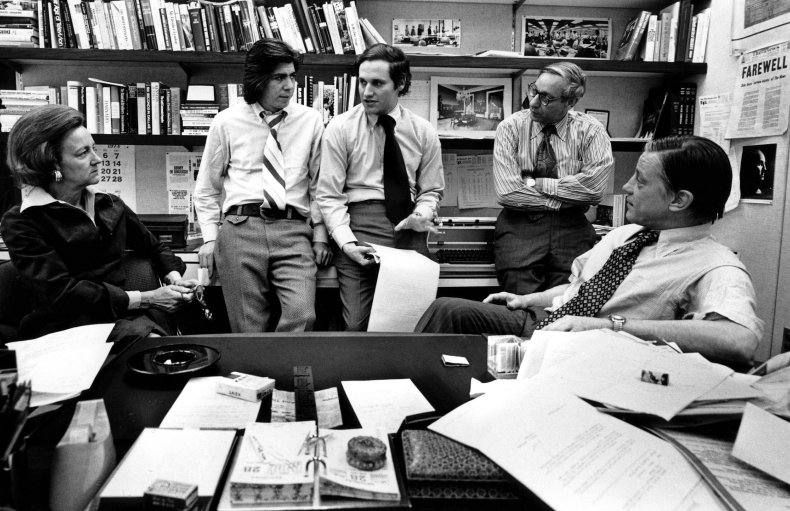 One person I was surprised to see in the documentary was Henry Kissinger. I wouldn't have expected him to participate in the film given how antagonistic Nixon was toward the Post generally and Bradlee specifically.
Well, Henry loved Ben. He did not love Nixon. He's a very complicated character, Kissinger. But, no, he was always really liked Ben and me and we have a lot of mutual friends. So he didn't have any problem doing that.
The other, more surprising thing about the film is that it's essentially narrated by Ben himself.
That was the thing that was so brilliant. Because Ben had done an audio reading of his book, A Good Life, the director, John Maggio, decided to let Ben narrate, which made it so much more accessible and intimate and personal. You just felt like you knew him, you know? I just thought it was a wonderful idea.
You mentioned earlier that this has been an emotional journey for you. The first time you saw the film and heard his voice narrating it, how did that impact you?
I've seen it three times, and the first time I saw it was in New York at a special screening before it was finished. I was kind of in shock the first time I saw it. It was just, "Oh my God, there's Ben." And, oddly, I didn't have any emotional reaction. The second time I saw it was here at the premiere, and I nearly lost it. And the third time was last week in New York and I was sitting in the back with Quinn and I totally lost it. And he grabbed my hand and all the way through the movie held my hand and I realized then that I couldn't watch it again. I mean, it was just like every time I watched it was harder and harder and harder. You know, it reminded me of what I'd lost.
At the same time, the documentary is like having Ben and his voice literally back in this conversation about truth and the press.
Oh, it couldn't be more perfect timing. They're planning to send it to journalism schools and colleges and universities. I think everybody should watch this documentary because I think it really is a lesson in not only the First Amendment and the Constitution and Freedom of the Press but also a lesson in how readily people in power suddenly believe that they are invincible. You remember that young guy, Stephen Miller, saying, "The authority of the President will not be questioned." That was in the first couple weeks [Trump] was in office, which is the most shocking thing I've ever heard.
I think that people actually need to understand that the press represents the people. We are always in some sort of adversarial position with the government, and should be. Because we're there to get the truth and they're there, a lot of times, to keep the truth from us. We're there to get the truth for the people because the more the citizens of this country know, the better equipped they will be to make decisions about those who are running for office and running the government. So that's our job, basically, to represent the people, and I think that thought gets lost on a lot of people. They don't understand that we're working for them, really, and not for the government.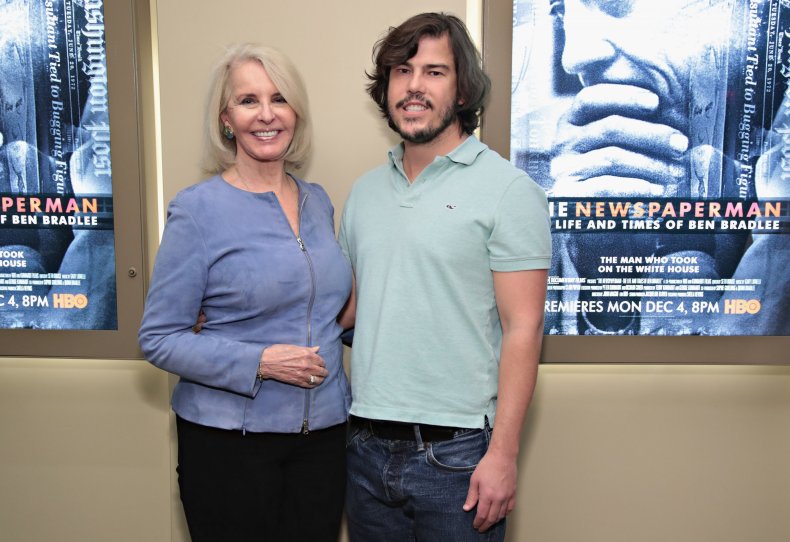 Once Ben retired in 1991, how engaged was he—beyond being a citizen and a Post reader—in where journalism was or the direction it was heading in or the currents of the industry?
Once he stepped down as editor, he still worked at the Post until he died. He moved up to the ninth floor, which is where Don Graham was, the publisher. So he then called himself the Chief Morale Officer and people sort of lined up outside his door for advice, you know, how do this and how to do that. And then he was just inundated with requests for speeches and interviews and things like that because everybody wanted to know what he thought. He was really busy. And then he wrote his memoirs and gave a lot of speeches. Ben was not particularly ideological. He had no interest in writing a column, at all. None. Opinion was not his thing. Facts were his thing. But he was totally engaged up until the time he died. He talked to the editor of the paper all the time. His favorite thing was lunch when he would go down to the cafeteria and he'd grab some food and sit down at a table, and within 10 minutes there would be 12 people sitting around and they'd all hang out and gossip and talk about the news and what was going on, ask his advice. So he was totally engaged. He would go to work in the morning, come back in the evening, just like he always did.
Did he like being that kind of Chief Morale Officer at the paper?
Yeah, he loved that. Ben was a schmoozer. He loved to talk to people. And he loved helping people out. He used to call himself "a stop on the tour" because, of course, everybody who came to the paper wanted to meet Ben. So there was always another line outside of his office of people who wanted to shake his hand or get his autograph or something like that. But he was just constantly surrounded by people when he was at work and at the paper.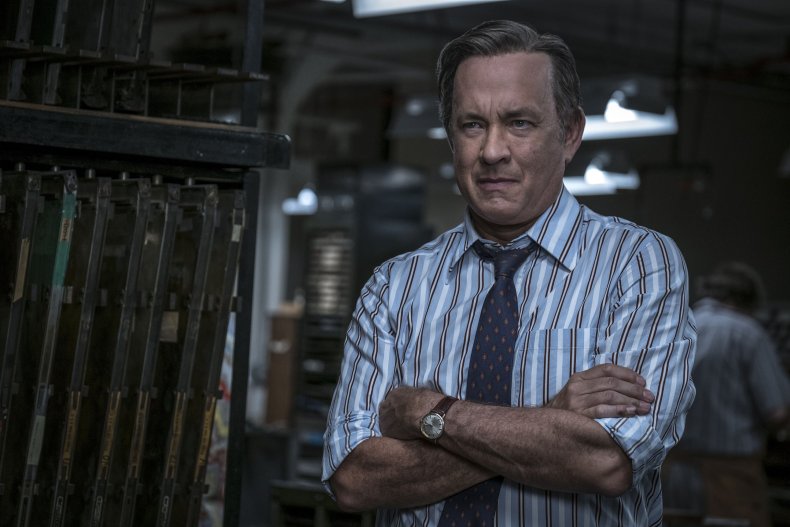 This documentary is coming out around the same time as Steven Spielberg's film The Post, about the Washington Post and the Pentagon Papers. Have you seen it?
Yes I have. It's terrific.
Who's the better Bradlee: Tom Hanks in The Post or Jason Robards in All the President's Men?
You know, they're both different. And they both represent a different side of Ben. Jason was the hard-bitten, crusty, cynical editor. "Let's get out there and get the goddamn story!" And Tom represented more Ben's passionate side, his passion for the First Amendment and his idealism about what journalism was about. That comes through in a sort of more earnest—I mean, I would never say that Ben was earnest—but his care, that he cared so much, and that he was so idealistic and cared so much about Freedom of the Press.
What do you hope someone who's a journalist or someone who wants to be a journalist takes away from Ben's story from watching this documentary?
Don't ever give up. I mean, with Watergate, [the Washington Post had been on the story for] 18 months before anybody paid attention to it. [Publisher] Kay Graham kept saying, "If this is such a great story why isn't anybody else writing about it?" But Ben just absolutely knew, instinctively, that there was a great story there and that they were getting at it, but they were getting at it in bits and pieces. But the puzzle was going to come together. And he just wouldn't give up. So I think that until you are satisfied that you've got the truth, the whole truth, and nothing but the truth, that you've actually got the story, that you shouldn't give up. I think I would come away if I were a young journalist feeling really good and really optimistic and think, you know, we're going to get the truth. Who knows what's going to happen, but nobody's going to give up. Nobody's going to stop until the entire truth emerges. And it will.
The Newspaperman: The Life and Times of Ben Bradlee is now available on HBO and its streaming services.