Ben Bradlee: Jack Kennedy, My Friend, My President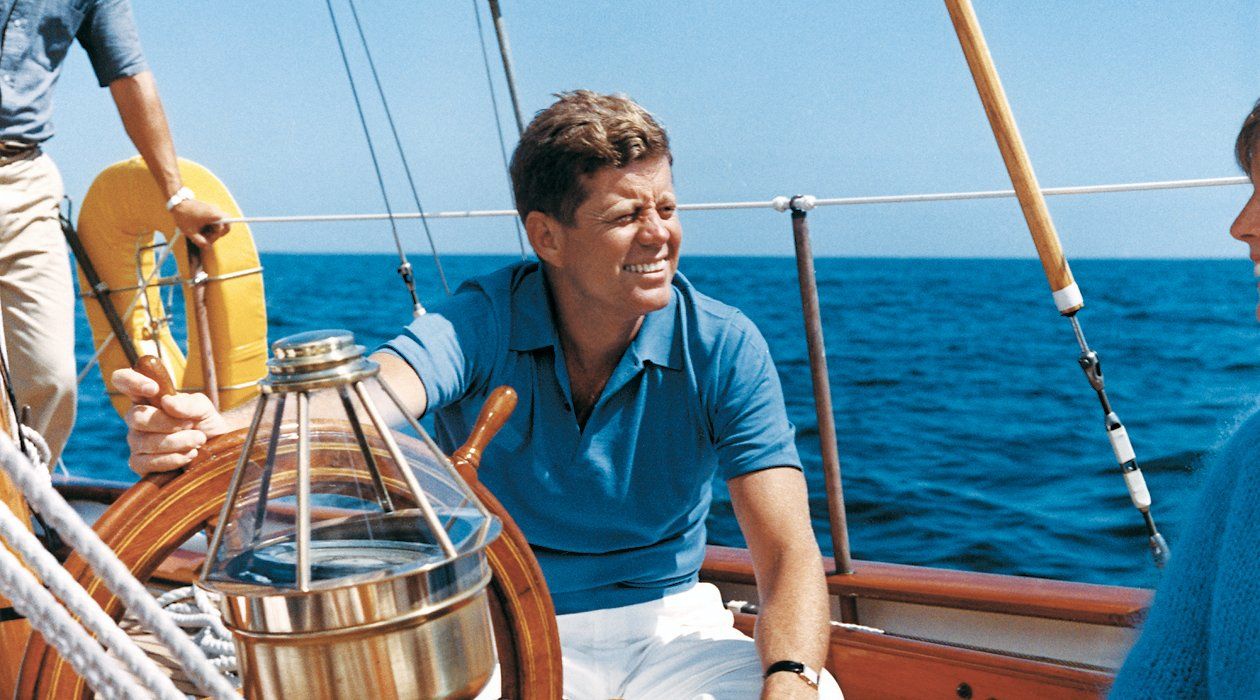 Jack Kennedy was many things when he took the oath of office on Jan. 20, 1961: a glamorous figure, the youngest man ever elected to the office, the first Catholic president. He was also my friend.
He looked to me like a breath of fresh air, with his Hollywood good looks and impossibly attractive family—his wife with the velvety voice and their two gorgeous children. He lived a few doors down from me in Georgetown. We ate and drank together. We played golf. We'd been to Hyannis Port. I made him laugh. You never think a friend is going to make it all the way to the top. And there was a moment when it hit: my God, Jack is going to be president of the United States.
But who the hell knew what kind of president he'd be? Nobody. I sure didn't.
I was a NEWSWEEK correspondent who had relocated to Washington and didn't know a whole hell of a lot about American politics. As a junior reporter, I had drawn the junior presidential candidate, who happened to win.
Jack was fascinated by journalists because we tried to answer the question, "What's he like?" And when we would get together, we often gossiped about people we knew; our wives did the same. It was a respite, for him, from the constant grind of politics.
I remember asking him toward the end of 1959: "Do you really think—way down deep—that you can pull this thing off?" He paused and finally said yes, if he didn't make a single mistake.
Kennedy's inauguration was a singular moment of hope for the country. He was the first president born in the 20th century, and that was overwhelmingly important as he pledged to get the country moving. Americans believed in government then, in that time before Jack's murder, the quagmire of Vietnam, and the Watergate crimes of his old rival, Richard Nixon, took their toll on the public's trust.
Even then, on that snowy day, I had my doubts. Jack had no executive experience. The press by then was smitten with him. But could he deal with Congress, and with Nikita Khrushchev at the height of the Cold War?
People forget that Jack was already a World War II hero before his candidacy caught fire in 1960. He was the skipper of PT-109—his boat sliced in half by a Japanese destroyer—who swam for hours to pull the survivors to safety, a rope between his teeth. As a Navy man, I knew the tale well.
To his detractors, Kennedy was a pretender to the throne, callow and Catholic, the son of a supposed crook. But damn it, I liked the guy. He was smart, he was articulate, and he just "got it." It was very seductive, having your friend and neighbor move into the White House. After decades of frumpy first ladies, Jackie was so stylish and elegant. But I was worried about how Jack's new job would affect our relationship and making sure I didn't carry his water as a journalist. The press knew we were pals, and my NEWSWEEK bosses loved the access and the scoops, but they looked at my copy twice as carefully because of the friendship.
The glare of the political spotlight had hit me on Thanksgiving, a few weeks before the inauguration, when Jackie and my then-wife, Tony, were giving birth in different hospitals. Jack had invited me over to visit with him and Caroline, but my son, Dino, had fallen off a playground jungle gym or something, and his coat was spotted with blood. We walked through the alley to Jack's house, and a swarm of reporters and cameramen surged forward as we got into a limo with Kennedy. At that moment, I was no longer one of them; I was an intimate of the president-elect.
In 2008 America broke another barrier by electing a young, charismatic president, but the differences were enormous. Barack Obama was another color, obviously, and he seemingly came out of nowhere. Nobody knew his family, no journalist had met his Kenyan father, and the country had grown far more cynical since Camelot. Jack had already been a minor celebrity, he had a war record, and his family had a lot of dough. The Kennedys were American royals.
But he was also graceful and natural and funny, and the possibilities seemed limitless when he stood hatless at the Capitol in the bitter cold, long before the awful day in Dallas that cut the dream short. It was 50 years ago, a different time—a different country, really—and we all held our breath and hoped for the best.
Bradlee, the longtime Washington Post editor, is a vice president at the newspaper and former Washington bureau chief of NEWSWEEK.