Ben Bradlee's Call to Phil Graham Changed Newsweek's History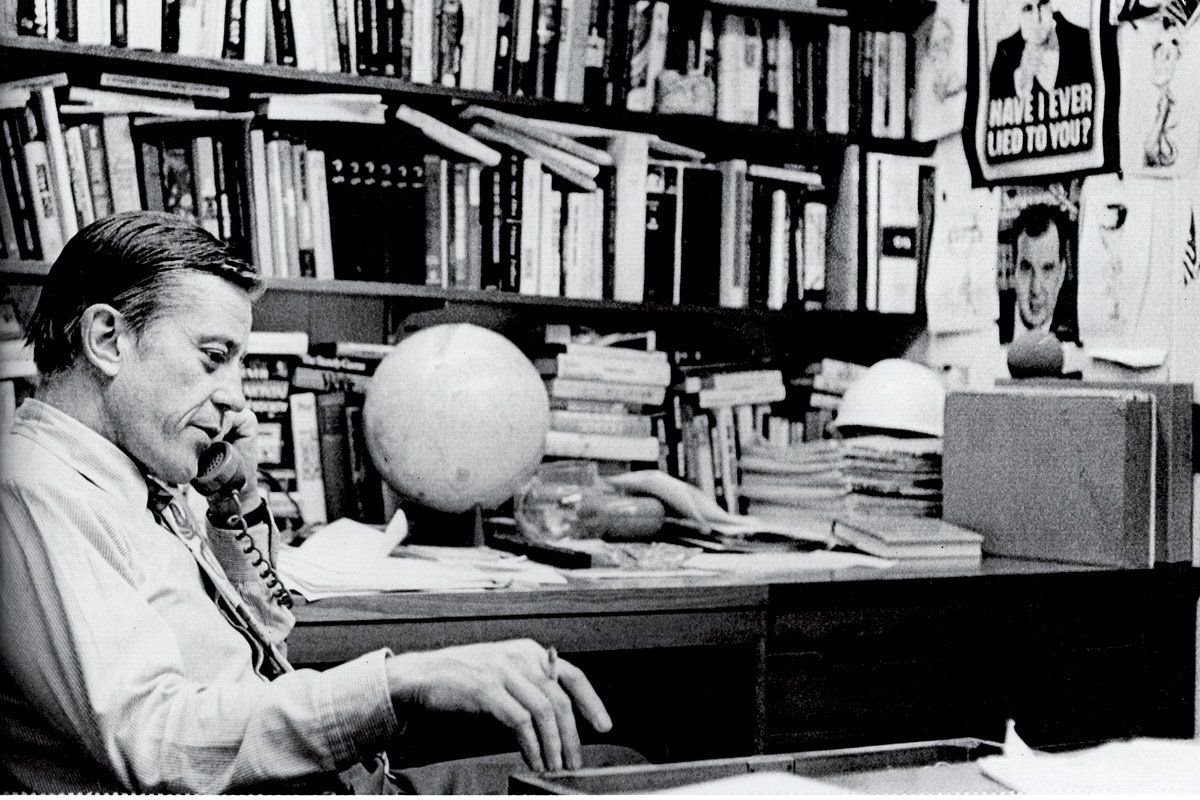 For all that Ben Bradlee accomplished during his time at Newsweek, nothing was more important than one fateful late-night phone call to a man he barely knew. It was 1961, and Newsweek, which was then owned by the Vincent Astor Foundation, was up for sale. Bradlee—who had joined Newsweek's Washington bureau in 1957—found himself wondering if Philip Graham, who owned The Washington Post, might be interested in purchasing the magazine.
What happened when he got Graham on the phone was a surprise: the Post's owner asked him to come to his house right away. "I didn't expect to be summoned," Bradlee, now 91, recently told me. That night, the two men spoke until 5 a.m. Four hours later, at 9 a.m. sharp, Bradlee returned with a 50-page stream-of-consciousness memo he had written on the potential sale. Graham soon bought the magazine for $15 million, and Bradlee got a handsome finder's fee.
Under Graham, Newsweek moved into the publishing world's big leagues. "It certainly became more fun," Bradlee says. "There was a spirit of youth in Newsweek that didn't exist at Time." Bradlee served as Washington bureau chief, and he and Graham, he recalls, grew "very close."
Bradlee would stay at Newsweek for four more years. Beyond his pivotal role in the sale, his tenure at the magazine is mainly remembered for his chummy relationship with John F. Kennedy—who had been his neighbor in Georgetown before moving to 1600 Pennsylvania. Bradlee and Kennedy had dinner twice a week at the White House and regularly spoke on the phone. "Most of the time we didn't talk about things that I would then write about," Bradlee says—except when there was an important story in the news. ("I didn't make any secret of that," Bradlee recalls. "He could see I was taking notes.")
In 1963, just a few months before Kennedy was assassinated, Philip Graham—who suffered from bipolar disorder—took his own life. His death left the company in the hands of his widow, Katharine Graham. Two years later, she brought Bradlee to the Post, where he would become a legendary editor. Yet he never stopped caring about Newsweek. And when the Graham family put the magazine up for sale in 2010, Bradlee said bluntly, "It breaks my heart."