Ben Carson Campaign Loses Two Key Staffers Before Iowa Caucus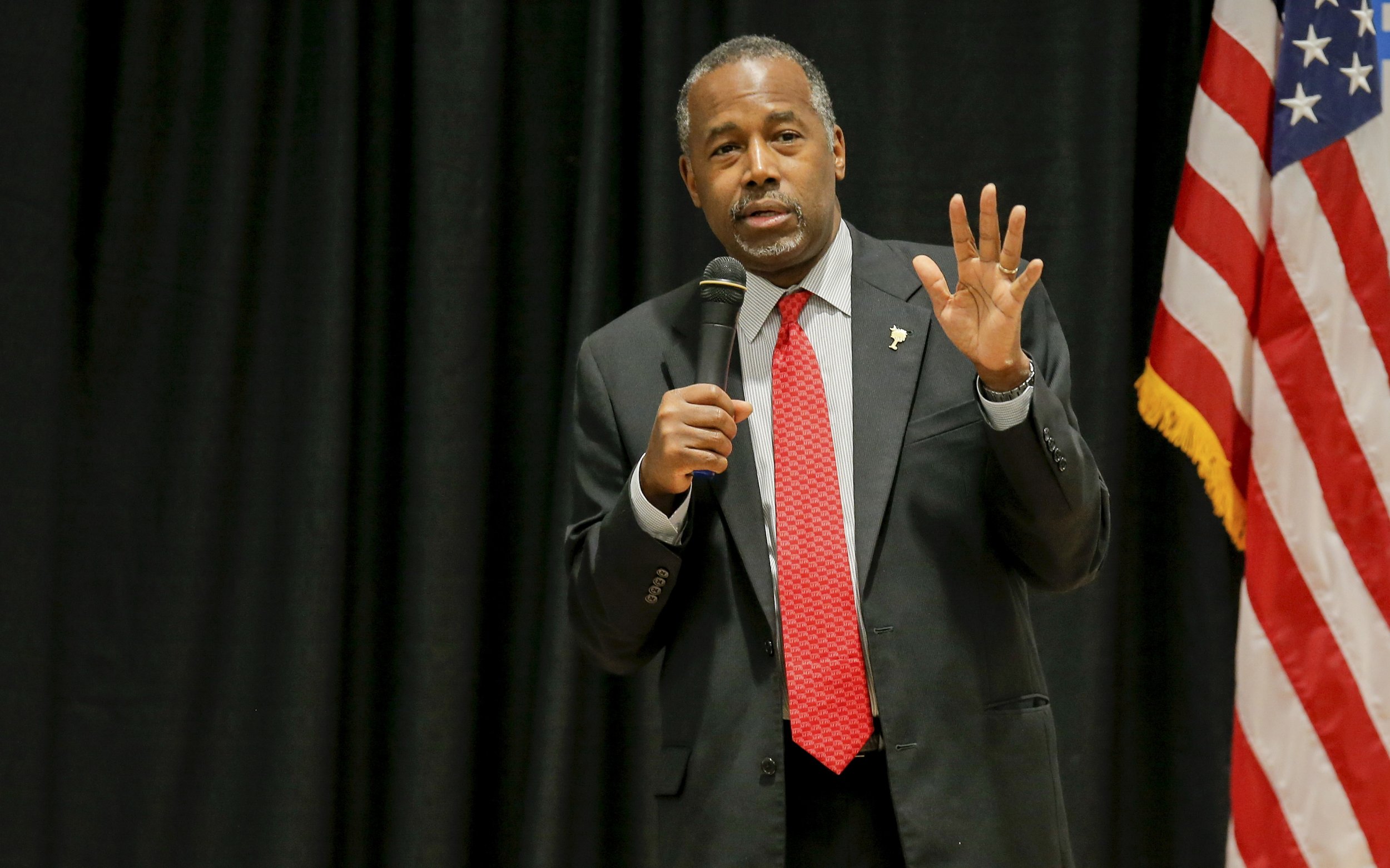 With a little more than a month to go until the Iowa caucus, two of Ben Carson's top campaign staffers resigned.
Barry Bennett, Carson's campaign manager, and Doug Watts, his communications director, stepped aside early Thursday afternoon, Watts told The Hill.
"We respect the candidate and we have enjoyed helping him go from far back in the field to top tier status," Watts said in a statement. "Having just announced raising $23 million for the fourth quarter, more than any other Republican candidate, and passing 1 million contributions and over 600,000 unique donors since March, we are proud of our efforts for Dr. Carson and we wish him and his campaign the best of luck."
Carson's fourth-quarter haul was first reported late Wednesday. But Carson spends money almost as fast as he raises it: Of the more than $30 million his campaign took in during the first nine months of 2015, only $11.5 million remained by December.
Last week, Carson complained to The Washington Post that his advisers had mismanaged his campaign, describing them as overpaid and ineffective. "No one's job is safe," he said. Hours later, however, Carson said his top advisers would remain in place "with my full confidence."
Carson's poll numbers have been falling steadily since early November. A November 17 story from The New York Times in which top Carson adviser Duane Clarridge said Carson struggled to grasp the complexities of foreign policy issues saw Carson tumble into free fall. Evangelical voters, once Carson supporters, have begun drifting to Ted Cruz. Carson is now fourth in most polls
As soon as the news broke, at least one former Carson campaign staffer broke ranks to criticize Bennett and Watts. Terry Giles, Carson's former campaign chairman who was "shut out," Bloomberg reported in November, told The Hill's Jonathan Swan that Bennett and Watts are to blame for Carson's flailing campaign. "They wanted it to be totally their show. They wanted all the glory," Giles told Swan.