Ben Carson Not Suspending His Campaign, Just Going to Florida for Some Clean Clothes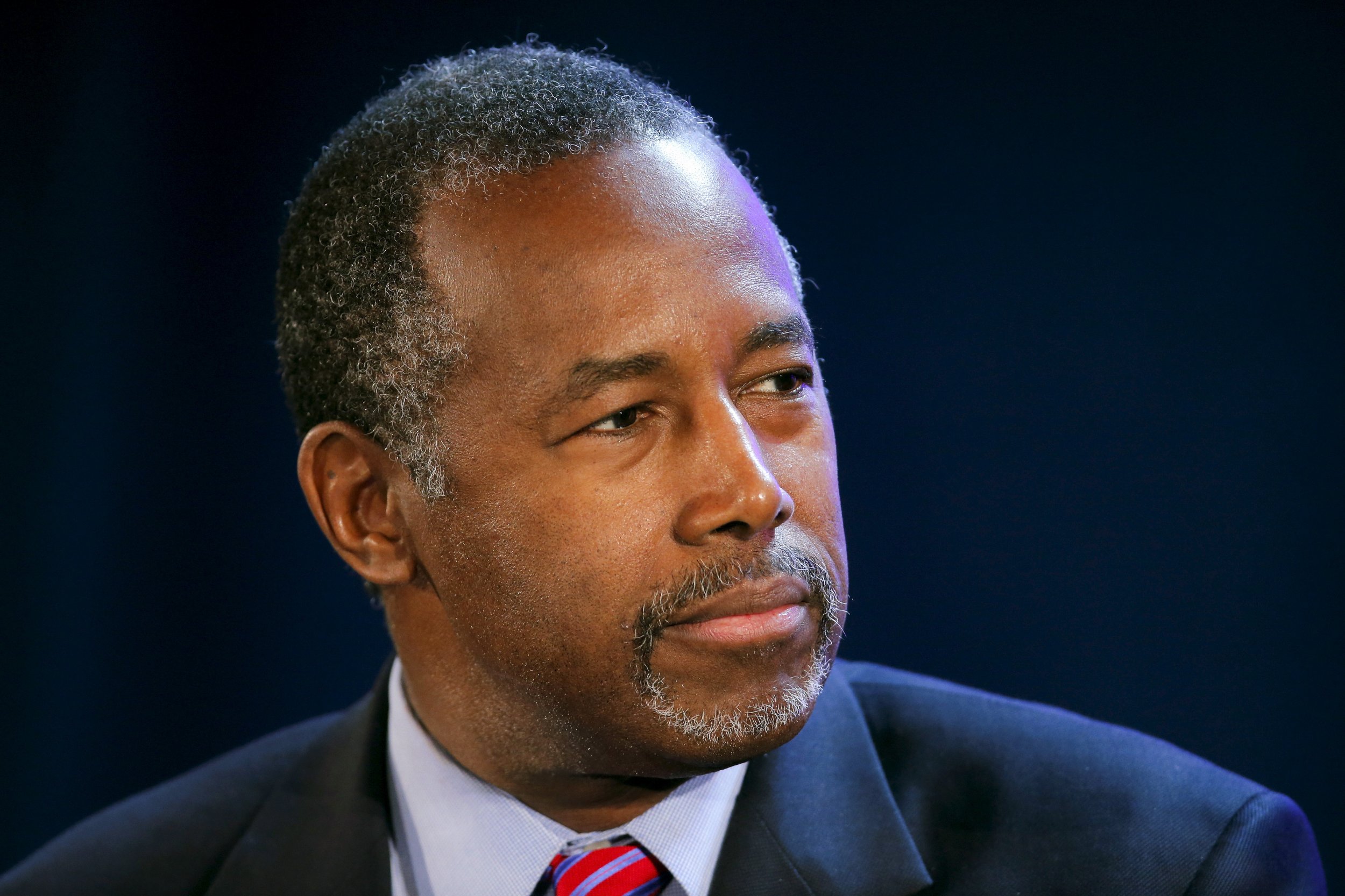 Ben Carson didn't win the Iowa Republican caucuses or even come close. And his odds of winning in New Hampshire are now slim. But instead of heading to the Granite State to campaign, he is returning to his home in Florida for some fresh clothes, his campaign said Monday night.
Monday's caucuses were a humiliating repudiation for the candidate. As recently as October, Iowa polls showed him with a commanding lead in Iowa, doing well with evangelicals, who made up 64 percent of the caucusgoers, according to Monday night's entrance polls. But a series of blunders saw Carson's lead evaporate leading up to the caucuses. First came a string of poor debate performances, in which he seemed to struggle with foreign policy issues.
Then came a report in The New York Times in which Duane Clarridge, a top Carson adviser and former CIA employee, said Carson had trouble grasping the basics of foreign policy. Clarridge's comments sparked a series of recriminations between Carson and his advisers, culminating in the departures of most of his top-ranking campaign staff.
Meanwhile, Iowa evangelicals abandoned Carson in favor of Ted Cruz, who won the caucuses Monday night with 27.6 percent of the vote. Donald Trump came in second with 24.3 percent, while Marco Rubio snagged third place with 23.1 percent.
The Carson camp accused the Cruz campaign of playing "dirty tricks" to win. Specifically, Carson said Cruz had promulgated rumors that he was dropping out of the race. The Carson campaign told MSNBC it had "confirmed reports" that Cruz supporters told caucusgoers Carson was planning to drop out. As proof, Carson pointed to a tweet by U.S. Representative Steve King of Iowa, who endorsed Cruz:
That tweet was in response to the news that Carson would head to Florida instead of one of the other early primary states.
"What this does is, it makes me more determined than ever to save our country," Carson told Fox & Friends Tuesday. "I am by no means even thinking of throwing in the towel."
Whether he'll pick up an extra towel while he's grabbing clothes, he didn't say.