Ben Carson Drops Out of 2016 Presidential Race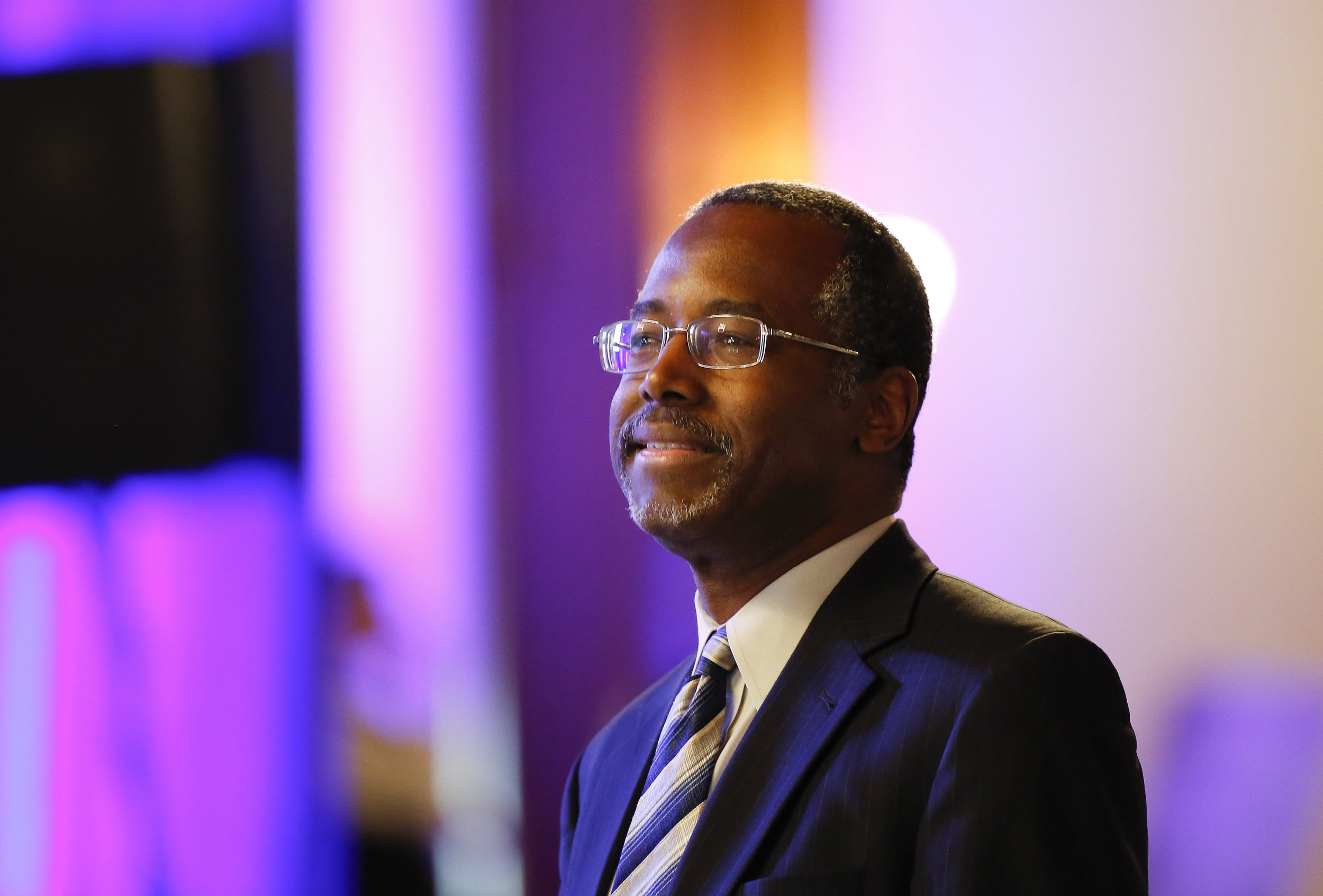 After weeks of speculation and sagging poll numbers, the retired pediatric neurosurgeon made it official that he is leaving the race Friday afternoon. Carson's announcement came at the Conservative Political Action Conference, or CPAC, taking place outside of Washington, D.C.
Carson was given a standing ovation by the CPAC audience after he said he was leaving the campaign trail. "There's a lot of people who love me, they just won't vote for me," he said.
Earlier in the day, Politico reported that Carson had accepted a job as national chairman of a nonpartisan group called My Faith Votes that aims to get evangelicals to the polls. Carson announced his new position at the same time he told CPAC attendees he would suspend his campaign.
Carson and his aides recently admitted to reporters that they "clearly don't know" how Carson could have become the Republican nominee for president.
Early in the race, Carson surged to the front of the crowded GOP pack, overtaking Jeb Bush in the polls last summer and then staying in second place, behind Donald Trump, through the fall. But November was a rough month for Carson. A series of gaffes—including Carson's insistence that the pyramids were built not as tombs but for grain storage, and his assertion that none of the founding fathers had held elected office before signing the Declaration of Independence—shook voters' confidence in the Tea Party favorite.
Carson's background came under scrutiny when Politico attempted to poke holes in his claim that he had been offered a full ride to West Point by General William Westmoreland. Carson called the article "an outright lie," but it hurt him nonetheless.
And, after the attacks in Paris on November 14, a close Carson adviser told The New York Times that his attempts to "make [Carson] smart" on foreign policy were failing.
By the end of November, evangelicals, once in the bank for Carson, began to abandon him in favor of Ted Cruz.