Ben Carson Embracing Flawed Plan to Get People People Out of Government Housing, Critics Say
As Housing and Urban Development Secretary Ben Carson strips language about discrimination from the agency's mission statement, his focus is on a new mandate: empowering Americans who depend on public housing to pull themselves up by their bootstraps and get off government handouts.
Carson's keystone project is creating so-called EnVision Centers, which he says will provide low-income households with "the ability to benefit from life-changing opportunities," like job and educational training, health resources, financial counseling and mentorship programs. Carson hopes to establish about 3,000 centers across the country over the next few years, starting with a first cohort of just 10.
"EnVision Centers are designed to help people take the first few steps towards self-sufficiency," Carson said. "Every household we are able to help graduate from HUD-assistance allows HUD to help one more family in need."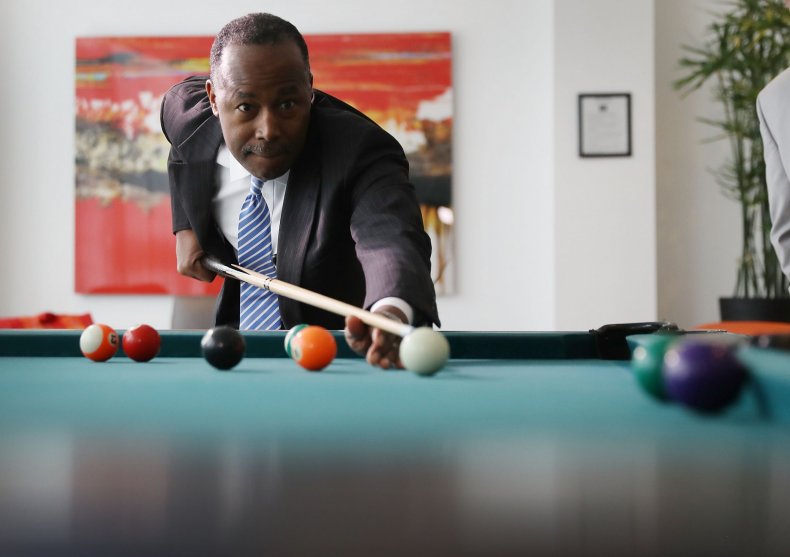 This isn't the first time a program like this has been attempted, and past results were relatively unsuccessful said Susan Popkin, director of the Urban Institute's Housing Opportunity and Services Together initiative. She points to the JobsPlus program, an expensive experiment which began in the 1990s and attempted to provide those living in public housing with the tools to create a "culture of work." The experiment had modest levels of success and participants did see their wages increase slightly, "but it didn't move families out of poverty," she said.
Carson needs to realize that his plan isn't realistic, she says, that it doesn't confront the systematic problems that entrench families in cyclical poverty. Instead, it assumes that people in public housing don't want to work. "Look, Dr. Carson does have a vision of wanting people to improve their lives," she said. "But I think it would be a better vision and a more successful use of funds if he tried to change things that stop people from working like childcare issues, transportation problems and domestic abuse," she told Newsweek. "He's got good intentions but the wrong execution."
HUD did not respond to requests for comment.
The White House allocated only $2 million this year to build Carson's centers. Now the 2016 Republican presidential hopeful is turning to private funding, and believes he'll be able to fund the project with donations from the foundations. During a January meeting with potential donors, he led a bizarre pitch where he told his audience that the founders of 19th century charities saved the United States from "European socialism," according to a New York Times report. Foundation officers left confused about what this program had to do with the mission of HUD.
Meanwhile, Carson is shifting his agency's focus away from its previous mission to combat discrimination. Last month, he removed phrases "free from discrimination" and "inclusive communities" from HUD's official mission statement, and added clauses about "self-sufficiency."
"It's a very long statement that no one can recite or remember," Carson said. "So, we wanted to shorten it but maintain the principles. We put the word 'fair' in there, which wasn't in there before. But a lot of people don't know what it means anymore, I guess."