Ben Carson Pushes 14.9 Percent Flat Tax on Income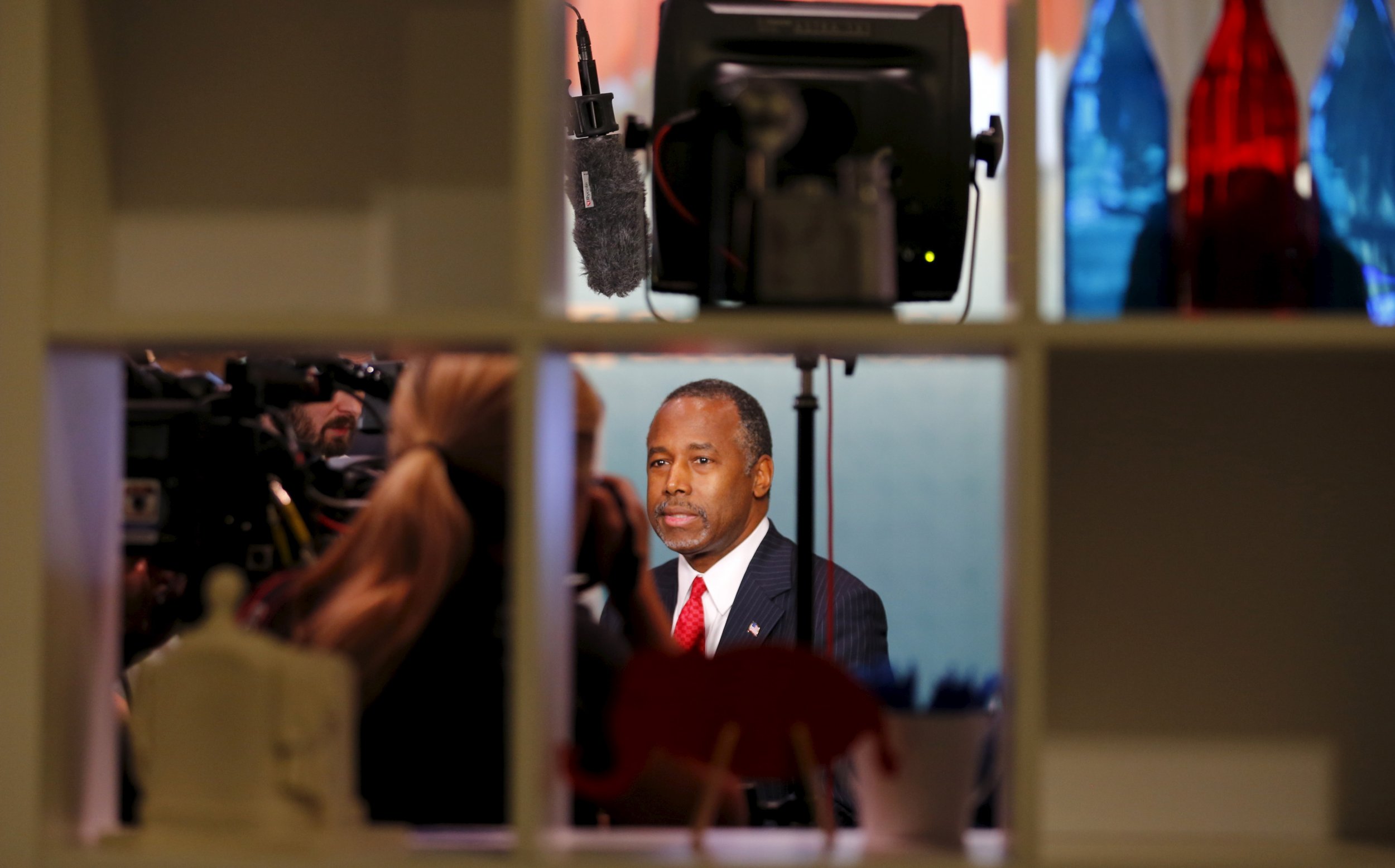 U.S. Republican presidential candidate Ben Carson released a plan on Monday to replace the current income tax code with a uniform 14.9 percent tax rate, saying it would help lift Americans out of poverty and was more in line with the U.S. Constitution.
Carson's plan also eliminates taxes on capital gains, dividends and interest income, according to an outline released on his campaign website. It also abolishes the so-called the death tax - taxes imposed on the value of a deceased person's estate before distribution to heirs.
In an interview on Fox News, Carson said his "Prescription for Growth" plan would impose a flat tax rate on all income that "applies to everyone across the board," with the exception of Americans living close to or below the poverty level.
"There's nobody who doesn't pay something," said Carson, a retired neurosurgeon who is one of 12 Republican candidates vying for the party's nomination ahead of November's election.
Currently, there are seven individual tax brackets, with the top tier of Americans - those with an annual income of at least $413,201 - taxed at 39.6 percent.
"Go back to the Constitution. Recognize why taxation exists," Carson said. "It's because we need money to run the government. It's not to control people's behavior and do all of these other things that have been added in with this 80,000 pages of tax regulations."
Under his plan, people living below the poverty line would pay something in taxes but it may be less than the flat rate because "we don't want to add to their woes," Carson said.
The Carson campaign statement said lower-income families would pay only the flat tax on income earned over 150 percent of the federal poverty rate. Those earning less would be asked to make a minimum payment, it said, but did not give an specific amount.
"We do have other things in place to try to increase their opportunities," Carson told Fox without elaborating, "because we're not looking to keep people in a state of dependency."
Carson's plan comes amid declining support in polls and struggles to revamp his campaign, which was thrown into turmoil after his campaign manager and some 20 other staffers quit last week.
He was in third place in Reuters/Ipsos polling from before the resignations, holding 12 percent support and trailing U.S. Senator Ted Cruz, with nearly 15 percent, and celebrity billionaire Donald Trump, with 38 percent.