Ben Carson Says It Wouldn't Be 'Smart' to Rename Military Bases Named After Confederates, Suggesting It Would 'Bury' History
Secretary of Housing and Urban Development Ben Carson pushed back against bipartisan efforts to change the names of U.S. military bases named in honor of former Confederate generals, suggesting the move would "bury" history.
"Many of the bases were named after Confederate generals as a conciliatory movement after the [Civil] War," Carson said during an interview with Fox News Sunday. "To now change that would be having exactly the opposite effect. We have to recognize that we have a history and to try to hide that history is probably not a smart move," the Trump administration official said.
Carson then referred to the Bible, which he described as "the greatest book ever written," saying that it also shares a lot of bad things and not just "roses and flowers."
"Smart people, wise people use their history in order to improve," Carson said. "Other kinds of people try to bury their history."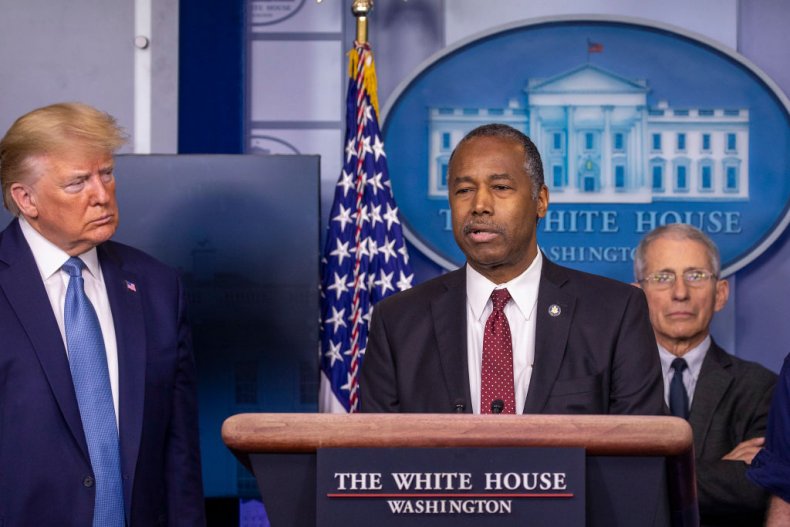 The secretary addressed the issue indirectly during an interview ABC News' This Week on Sunday as well.
"We need to move away from being offended by everything, of going through history and looking at everything, of renaming everything," Carson said, although he did not mention military bases named after confederate soldiers specifically. He pointed to universities that historically had relationships with slavery, asking rhetorically: "Should we go and rename those universities?"
"It really gets to a point of being ridiculous after awhile," he said. "And we're going to have to grow up as a society."
Although Carson's remarks are in line with those of President Donald Trump, they are at odds with the opinions expressed by multiple Republican senators in recent days. The GOP-controlled Senate Armed Services Committee decided last week to include a bipartisan provision put forward by Democratic Senator Elizabeth Warren of Massachusetts that would begin the process of renaming bases named after Confederate generals.
Newsweek reached out to Warren's press representatives for comment on Carson's and Trump's criticism, but they did not respond by the time of publication.
"If we're going to have bases throughout the United States, I think it should be with the names of individuals who fought for our country," Republican Senator Mike Rounds of South Dakota, a senior member of the committee, told reporters Thursday. "This is the right time for it. And I think it sends the right message."
Senator James Lankford, a Republican from Oklahoma, shared similar sentiments.
"I've been pretty outspoken on things like schools. I don't think schools should be named after Confederate leaders and generals," Lankford said. "You've got a role model issue there. Same thing (with) military bases."
But Trump voiced staunch opposition to renaming the bases.
"Seriously failed presidential candidate, Senator Elizabeth 'Pocahontas' Warren, just introduced an Amendment on the renaming of many of our legendary Military Bases from which we trained to WIN two World Wars. Hopefully our great Republican Senators won't fall for this!" Trump tweeted on Thursday.