Ben Carson Sees Spike in Fundraising After Muslim Presidency Comments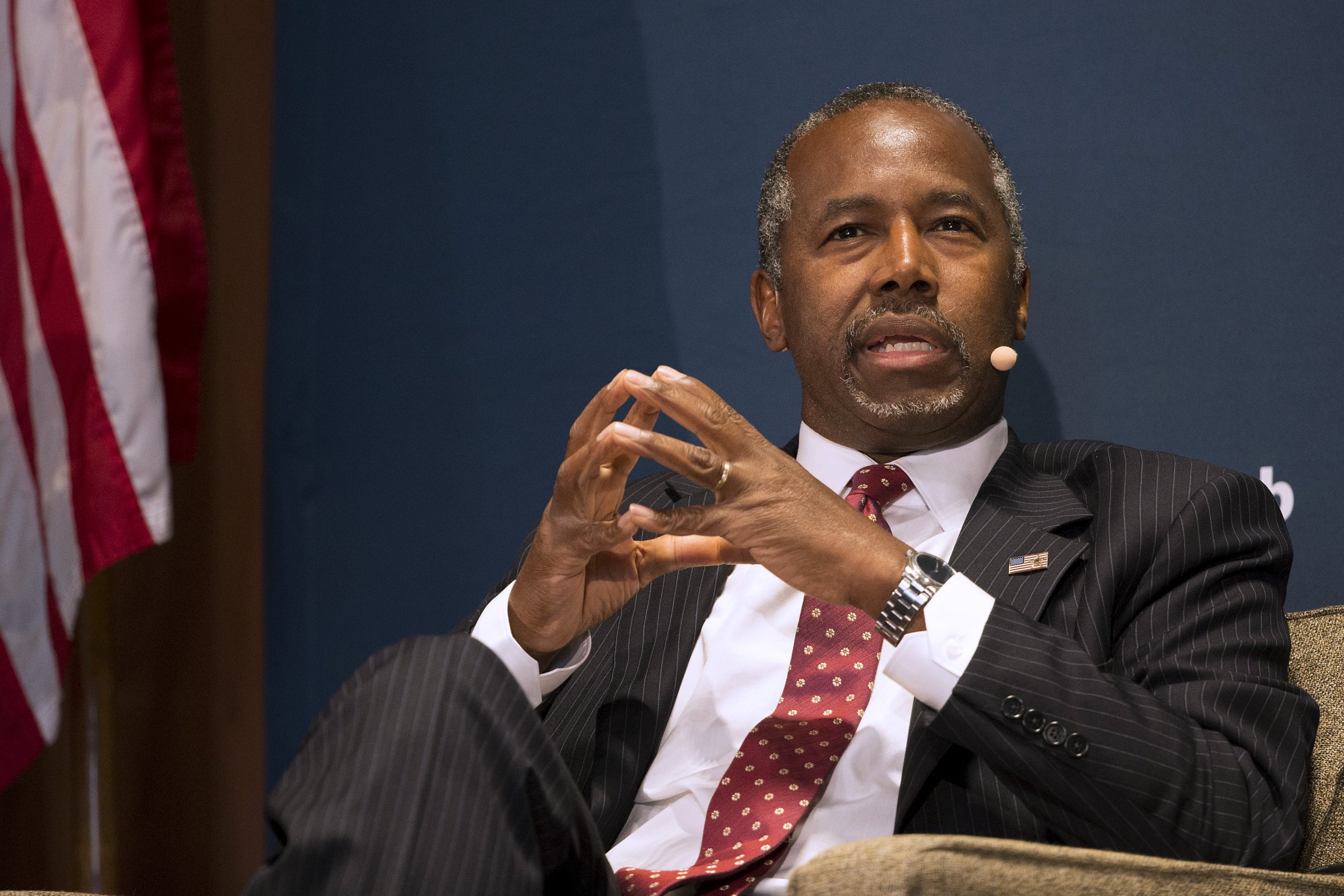 Ben Carson, the U.S. Republican presidential candidate who caused controversy last week when he said that a Muslim should never be U.S. president, has witnessed a major spike in campaign donations since the remarks, his campaign communications director said on Wednesday.
On Sunday, Carson, who is a devout Christian, was asked if he believes "that Islam is consistent with the Constitution" on CBS's Meet The Press program. "No I do not," he replied. "I would not advocate that we put a Muslim in charge of this nation. I absolutely would not agree with that."
Doug Watts, Carson's campaign communications director, told U.S. news channel MSNBC on Wednesday that hundreds of thousands of dollars had poured into the campaign's coffers after a mass email was circulated in which Carson pledged to "not back down" over his remarks. Watt said that in the two hours after the email was sentl, $300,000 had been donated to Carson's campaign.
The Republican candidate faced a backlash from U.S. Muslim advocacy groups, Democratic presidential candidates and the country's first-ever Muslim congressman over his comments.
A super PAC called "The 2016 Committee," which is supporting Carson's presidential campaign, also said that donations were flying in at a rate not previously seen.
2016 Committee head John Philip Sousa IV told MSNBC that the super PAC sent an email on Monday asking voters for donations in support of Carson's stance and within 12 hours, some 400 people had pledged $31,000. "We've never gotten that kind of response," said Sousa, "It broke all records."
Carson said on Wednesday that the rate of donations was surpassing the speed at which he received $1 million in the 24 hours after the CNN Republican debate held last week. "The money has been coming in so fast, it's hard to even keep up with it," Carson told Fox News.
The claims from his campaign and supporters can not be independently verified until fundraising records are released by the Federal Election Commission at the end of September.
A Gallup poll released in June showed that 38 percent of the American public support Carson's views, saying they would not be able to vote for a Muslim presidential candidate.
A 2016 Committee spokesperson was not immediately available for comment.