Ben Carson Tries to Shake-Up Campaign Staff: Report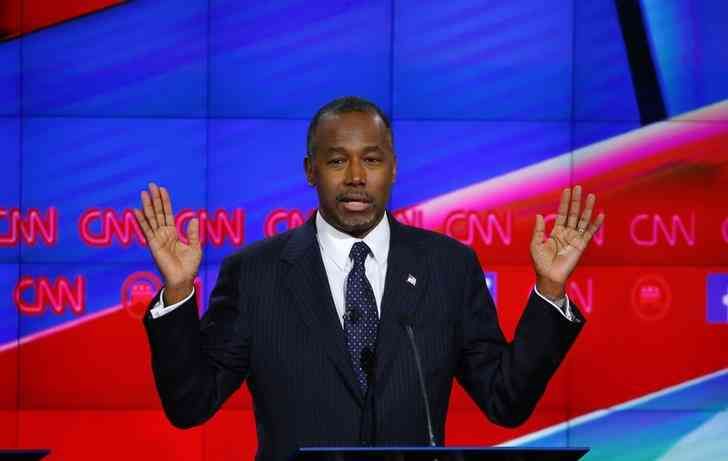 WASHINGTON (Reuters) - U.S. Republican presidential candidate Ben Carson told the Washington Post in an interview on Wednesday he blames his advisers for his drop in opinion polls and plans a shake-up of campaign staff.
Carson, who has fallen in recent weeks from second to fourth place in many national polls, called some of his top staffers overpaid and ineffective in broadcasting his message and complained about the campaign's budgetary management, according to the Post.
"I'm looking at every aspect of the campaign right now. Everything is on the table, every job is on the table. And we're going to analyze it very carefully," Carson told the Post. "It's not perfect and we're going to work on it."
"I want to see more efficiency in terms of the way money is utilized," he said, according to the Post.
Carson said the campaign shake-up could come as soon as Thursday and certainly before the Feb. 1 Iowa caucuses, the first contest in the race to decide the Republican nominee for the November 2016 presidential election, the Post reported.
With the attacks in Paris and San Bernardino, California, elevating national security concerns among voters, Carson, a retired neurosurgeon, has been criticized by rivals for his lack of foreign policy experience.
As recently as November, Carson had challenged real-estate billionaire Donald Trump as the front-runner in national polls. He now trails Trump, Texas Senator Ted Cruz and Florida Senator Marco Rubio, according to a Real Clear Politics average of national polls.
For more on the 2016 presidential race, see the Reuters blog, "Tales from the Trail" (http://blogs.reuters.com/talesfromthetrail/).