Ben Carson Turns Trip Home for Clothes Into Plea for Cash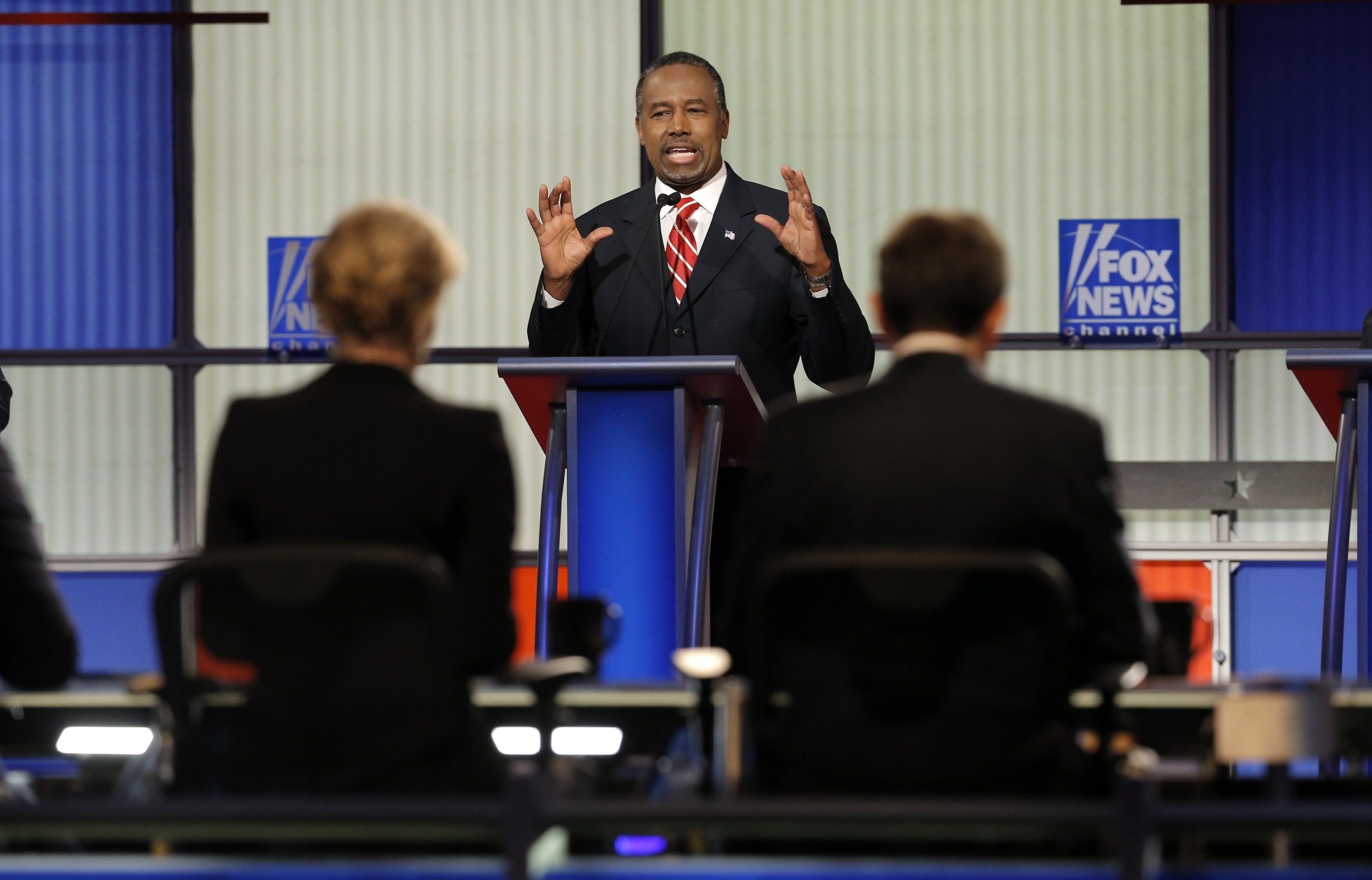 Ben Carson turned his "brief" trip home for "fresh clothes" into a fundraising opportunity.
In a Wednesday fundraising email, the Republican presidential candidate accused the media of spreading what he called "false" and "misleading" information about his campaign, and asked Americans to join him in holding reporters accountable for their behavior.
After the Iowa caucuses on Monday night, most of the presidential contenders from both parties rushed north for face time with voters in New Hampshire, where the first-in-the-nation primary will take place on February 9. But Carson, who placed far from first place with less than 10 percent of support, flew south to his home in Florida—all for a change of clothes—during a critical period of the election season.
After rumors spread before the caucuses that Carson might drop out of the race, his staff later clarified that the presidential hopeful needed to go home because he had been on the road for more than two weeks and planned to return to the campaign trail by Wednesday.
In his most recent email, the retired neurosurgeon called out CNN specifically for leading voters to believe he was suspending his campaign on Monday night. "It was yet another example of creating rather than reporting the news, and it's wrong," he said.
Carson asked supporters to "stand for accountability" by making a donation to his campaign, with two separate hyperlinks that moved users to his fundraising page.
"Politics is a nasty business. It's why so many Americans, including me, have been disillusioned. Personal ambition and conflict are often valued more than honesty, substance and solutions," he said in the email.
The Iowa caucuses are significant because they are the first nominating event of the presidential election cycle. The primaries in New Hampshire and South Carolina, and the caucuses in Nevada, follow Iowa in prominence during election season. Flying at least 270 minutes from Iowa in the opposite direction of New Hampshire is a long trip just for a closet swap.
Following steady campaigning near the end of 2015, Carson was the closest challenger to front-runner Donald Trump. But his popularity since has declined amid a surge in the polls by Texas Senator Ted Cruz, who won the Republicans' caucus earlier this week. Although he didn't call out Cruz by name, in an email sent Tuesday, Carson said he will campaign until the end and stop "shameless tactics and dirty political plays."
Carson also has criticized Cruz for suggesting he was dropping out of the race. Before the caucuses, Cruz's campaign sent an email to Carson's supporters, cautioning them about a "big announcement" from Carson's campaign. The email urged voters to caucus instead for Cruz. The senator's Iowa state director since has apologized for the email.
The Republican candidates will meet again onstage Saturday in their eighth debate, the final one before New Hampshire residents cast their votes on Tuesday. Since the caucuses, former Arkansas Governor Mike Huckabee and Kentucky Senator Rand Paul have dropped their GOP presidential bids. Former Pennsylvania Senator Rick Santorum is expected to withdraw his campaign by Wednesday night. The initial 17-candidate Republican field now contains nine contenders. The Democrats now have two.