Trump Official Slams War on Drugs, Says It Targets 'Minority Communities'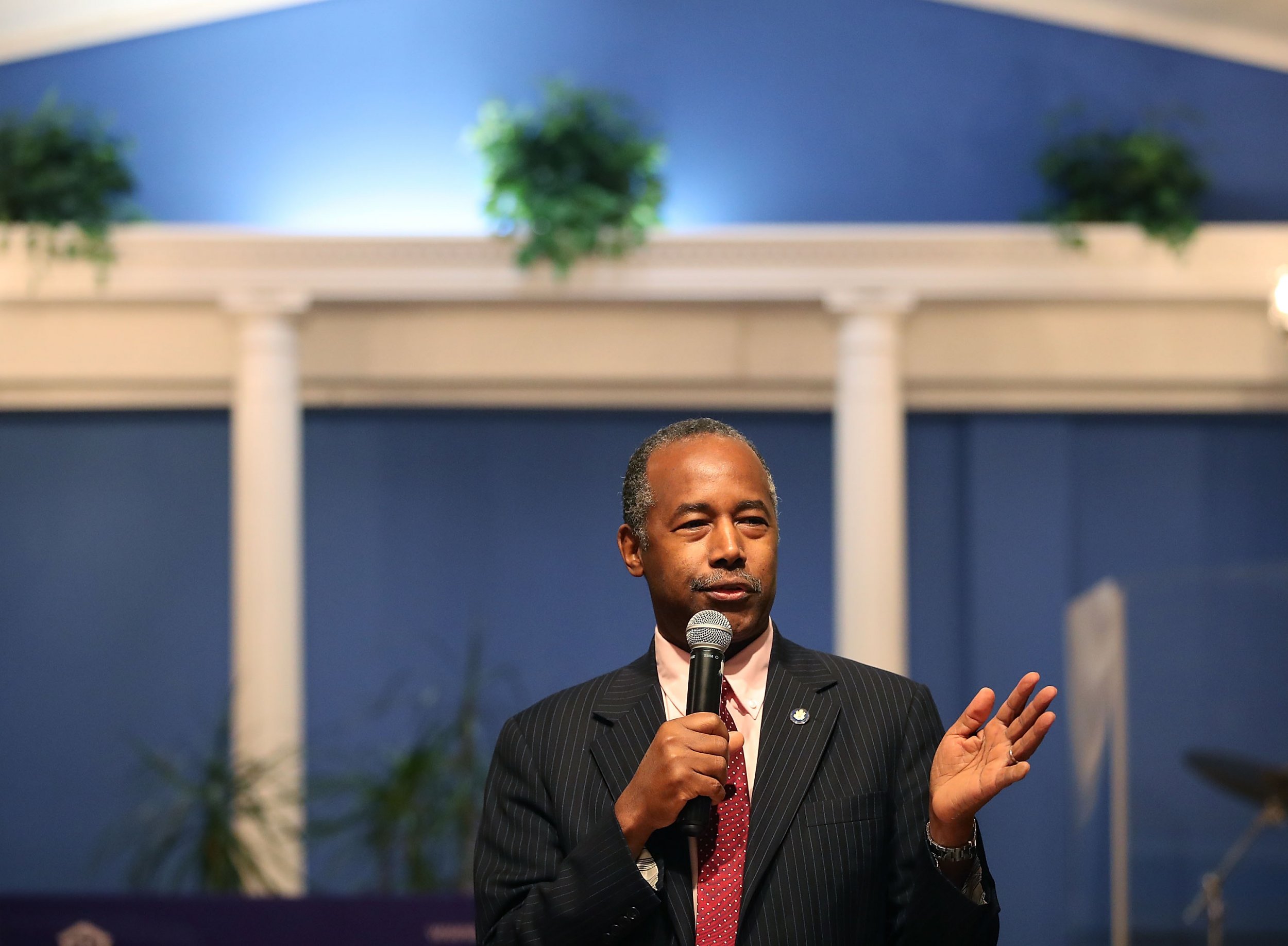 Ben Carson slammed the war on drugs last week, saying it "disproportionately affected minority communities" in a break with other Donald Trump administration officials' stances.
Speaking at the Manhattan Institute, a conservative think tank, the secretary of Housing and Urban Development said, "The war on poverty sometimes conflicted with the war on drugs, which often dealt harshly with non-violent offenders, taking men away from their families, and disproportionately affecting minority communities."
Quoting a former president of the National Fatherhood Initiative, Carson added, "There are systems in place, well meaning as they may be that incentivize people to make choices that ultimately do not strengthen the black family."
Though Carson does not have the power to change Trump administration drug policy, his comments are a departure from Trump administration talking points, and especially from the perspective of the staunchly anti-drug Attorney General Jeff Sessions, who oversees federal drug prosecution in the United States. Sessions has promoted harsh sentencing for minor drug offenses throughout his career, especially in the early years. Both he and Trump have advocated a "just say no" approach to drugs.
When Sessions was a senator in Alabama, he supported the death penalty for drug trafficking, including for marijuana dealers. He has asked Congress to give him the power to prosecute even medical marijuana in the 29 states (plus the District of Columbia) that have already legalized it.
In March, the attorney general called marijuana a "life-wrecking dependency" that was "only slightly less awful" than heroin at a speech in Richmond. In November, he said at a Senate hearing that he would consider looking into research on medical marijuana, but noted that he wasn't optimistic.
He's not the only administration official with antiquated views on drug reform—Kellyanne Conway, White House spokesperson and now the director of the White House's opioid crisis efforts, once said to Fox News, "The best way to stop people from dying from overdoses and drug abuse is by not starting in the first place."
The war on drugs has had a disproportionate effect on black communities—the ACLU found that black people were four to five times more likely to be convicted for drug possession, even though they use drugs at about the same rate as white people. The decades-long effort not only diminished chances for jobs for many black people, but also disenfranchised them—many convicted felons can't vote.
The war on drugs began during the administration of President Richard Nixon, when he called drug abuse "public enemy number one," and it escalated during the administration of President Ronald Reagan, when Congress passed laws that criminalized crack cocaine, primarily used in lower-income communities, more harshly than powder cocaine, often used by the wealthy.