Is Ben Higgins Single? What Happened After His 'Bachelor' Run and Public Breakup
A familiar face is joining Matt James' Bachelor season on Monday night—that of former Bachelor Ben Higgins, who is set to make a guest appearance.
You might be wondering what Higgins has been up to since the end of his own Bachelor season. Fans will remember that he held the roses in 2016, for The Bachelor Season 20, and that he left the show happily engaged to Lauren Bushnell. But they're no longer together at this point in time.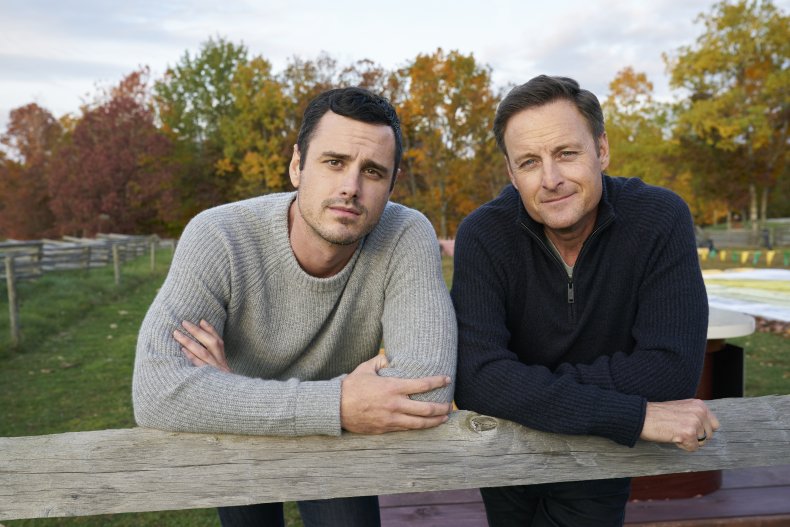 Higgins actually went on to have a spinoff reality show with Bushnell before they split in May 2017, about a year after their season ended. Now, Bushnell is married to country singer Chris Lane with a baby on the way. So what about Higgins?
Well, the former Bachelor is engaged to a woman who has no association with the Bachelor franchise. Higgins met his fiancée Jessica Clarke the modern way: by messaging her on social media, as he explained in an Instagram post in 2018.
Higgins and Clarke have been dating since 2018. She's a 25-year-old athlete who lives in Nashville, Tennessee. Her Instagram bio says that she's also an "almost Esthetician." Clarke has a separate Instagram account dedicated to skincare, where she posts IGTV videos and other product roundups.
Since taking their relationship public a few months after it began, Clarke and Higgins have seemed nearly inseparable on social media. Between photos at home and joint product sponsorships, their life together seems well established.
Wells Adams, the beloved Bachelor in Paradise bartender, will also appear on The Bachelor Monday night as a special guest. Most fans know that he's in a high-profile relationship of his own, with Sarah Hyland, the Modern Family actor. The couple is engaged and had to postpone their wedding in 2020 due to COVID.
There's expected to be a giant surprise on Monday night's episode of The Bachelor, one that might even introduce James to more women. Whatever the surprise, there's one certain bit of drama that's not going to go unnoticed, or unremarked upon by Bachelor Nation.
An episode synopsis from ABC reveals that Katie and Victoria will have more than one dramatic clash on Monday night's episode. "Queen" Victoria is the agreed-upon villain this season; viewers were quick to hate on her when she demanded respect and praise by calling herself a queen.
As predictable as each Bachelor franchise show can be, there's truly no telling what will happen this Monday night, and next week as even more women settle into the house. You can tune in at 8 p.m. ET every Monday on ABC.