Ben And Jerry's Ice Cream Recall Highlights Dangers Of Undeclared Allergens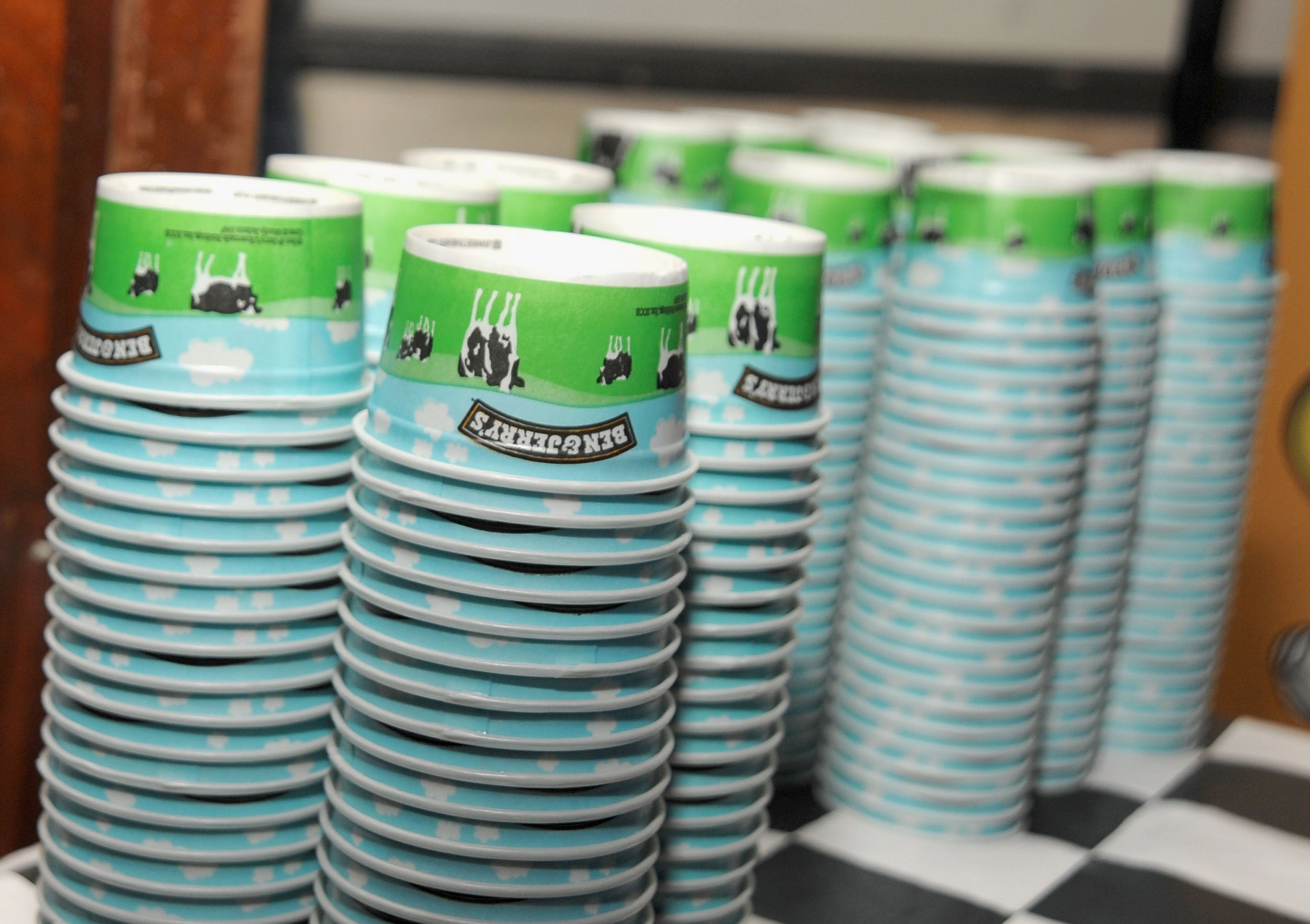 The United States Food and Drug Administration announced Monday that two types of Ben &Jerry's ice cream were being recalled due to ingredients that could cause allergic reactions that weren't listed in the ingredients or in the possible allergies list.
"The recall was initiated after an undeclared nut was found during the production operation. Unilever has not received any reports of illness associated with this product, but the company is voluntarily recalling this product out of an abundance of caution. Unilever's ongoing investigation shows that the issue stemmed from an error from one of its nut suppliers. The situation has been remediated," said the FDA alert.
The types of ice cream that were recalled were the Coconut Seven Layer Bar sold in a 2.4-gallon tub and the Chunky Monkey sold in a pint size. For the Coconut Seven Layer, the UPC number is 076840104246 and best by date is SEP1520BJ4. For the Chunky Monkey consumers should look for a UPC of 076840100354 and best by dates of AUG2820BH2, AUG2920BH2 or AUG3020BH2.
While the Chunk Monkey flavor was sold in retail stores the Coconut Seven Layer Bar was sold to scoop shops and to wholesalers, all within the U.S.
Undeclared allergens in food items are one of the top reasons for recalls, according to the Economic Research Service with the U.S. Department of Agriculture.
"Undeclared major allergens include the eight major allergens: wheat, eggs, peanuts, milk, tree nuts (e.g., almonds, pecans, and walnuts), soybeans, fish, and crustacean shellfish," said the study conducted on recalls between 2004 and 2013.
Not only were undeclared allergens a top reason for the recalls, but the frequency of recalls due to undeclared allergens also increased over the decade during which the study was done, according to the findings. Those undeclared allergens were responsible for 30.1 percent of Class I recalls over that time period. For Class II recalls over that time period, undeclared allergens were the leading cause at 32 percent.
Recalls are assigned one of three classes based on how hazardous the products involved are. A Class I recalls are the most dangerous defined as "Dangerous or defective products that predictably could cause serious health problems or death," by the FDA. Class II is the second most severe, "Products that might cause a temporary health problem, or pose only a slight threat of a serious nature," according to the FDA. Class II is the least dangerous and usually doesn't cause harm.