One of the co-founders of Ben & Jerry's ice cream was arrested for disorderly conduct during a political demonstration in Vermont over the weekend, according to reports.
Ben Cohen, 66, was arrested on Saturday for violating noise ordinances when he and a group of activists rigged a pickup truck to blare the cacophonous sounds of an F-35 fighter jet in the town of Burlington, according to NBC News.
The truck hauled a trailer stacked with an enormous audio system through the town and was outfitted with signs reading "DANGER: F-35 BLAST DEMO," and "HELP STOP THIS."
The protesters opposed the Air Force's plan to base F-35 fighter jets at Vermont International Airport, which houses the Vermont Air National Guard Station. The Air Force is slated to warehouse the fleet of fighter planes there by fall 2019.
Police arrested Cohen and two other people after responding to noise complaints—with sound levels peaking above 100 decibels, an accurate representation of the sound of a jet's takeoff, the Burlington Free Press reported.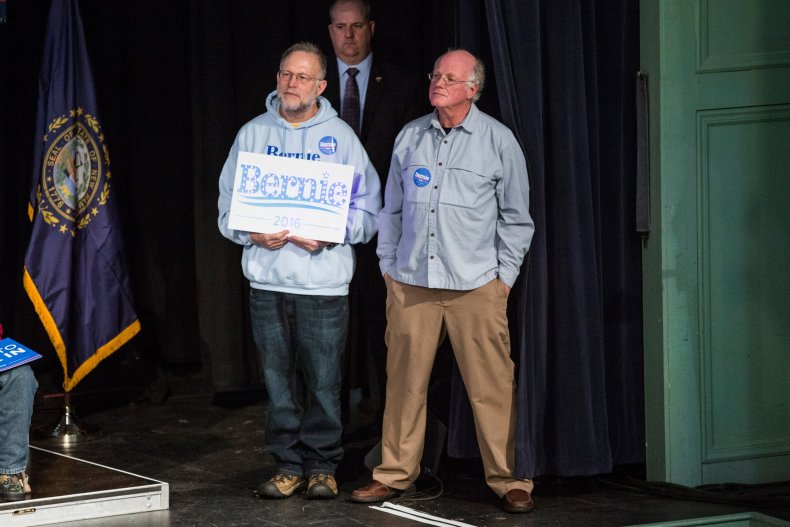 "We are sorry to disturb people," Cohen told NBC. "We don't want to do this, but it's a disturbance once for people that are going to hear this demonstration."
He later tweeted that the complaints "proved our point" and suggested the city's elected officials should be locked up for allowing the Air Force to cause such a ruckus.
"We proved our point, you can't have it both ways," Cohen wrote. "If the sound is illegal—if you're going to arrest us for it—they should arrest the Burlington City Council that is inflicting this noise on 6,600 people."
In 2016, Lieutenant General John Cooper said the Air Force would base the planes in the Vermont airport because it needed more fighter aircraft maintenance workers to help transition from previous jet planes to the new F-35.
Burlington residents, however, are fighting to block the plan. On Tuesday, residents can vote on a nonbinding ballot question asking whether the arrangement to warehouse the planes should be canceled.
The military will fly two F-35 jets over the city this summer to give residents an understanding of how they sound before they arrive at the base, according to NBC.