Ben & Jerry's Celebrates 4/20 By Petitioning Congress to Expunge Minority Marijuana Possession Convictions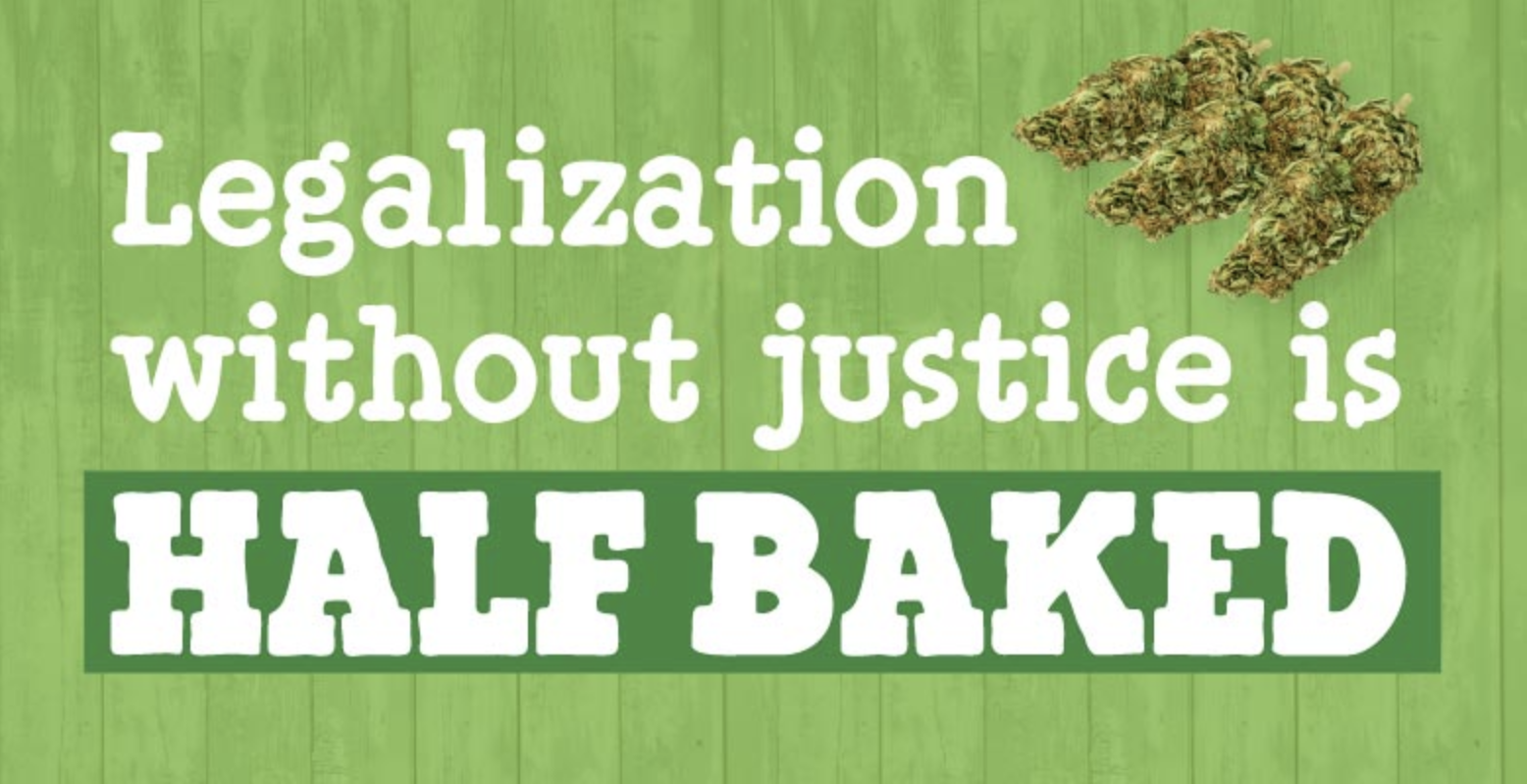 Ben & Jerry's is celebrating April 20 by spreading awareness of the growing marijuana industry in the U.S. and how it has affected minorites as more states continue to legalize cannabis, which remains, at the federal level, a highly illegal Schedule 1 drug.
The Vermont-based ice cream company launched a petition Saturday in honor of the marijuana-friendly holiday, asking marijuana fans — and those who support its legalization, regardless of their use — to join the effort to push Congress to expunge prior marijuana convictions and issue pardons to people of color who have been charged with simple possession.
"Happy 4/20, everyone! Now that pot is legal in 33 states and counting, it's a pretty heady moment for stoner culture," the company wrote in a statement. "Fans of cannabis can celebrate 4/20 openly and in style in more places than ever before. And even if you're not in a state that legalized pot, there's a still a pretty good chance that the cops won't hassle you as you spend 4/20 doing your thing — If you're a white person.
"Sorry to bring you down, but that's the harsh reality," continued the statement. "If you love pot AND you're white, everything is totally awesome these days. In 2017, 81% of cannabis executives were white. Meanwhile, even in states where pot is legal, and even though Black people and white people use pot at similar rates, Black people are still arrested way more often than whites. We love 4/20 and we love legalization, but that's not OK."
Ben & Jerry's, which is owned by Dutch/British packaged foods and personal care giant Unilever, is also offering free pints of its Half Baked ice cream to people who purchase marijuana products at Caliva, a recreational dispensary in San Francisco's Bay Area.
As a part of the effort, the cannabis company is donating 4.2 percent of all sales on 4/20 to Code for America's Clear My Record program, seeks to help people remove old convictions from their record.
The ice cream company received an outpouring of support on social media for taking such a strong stance against racial disparities within the budding marijuana industry, and more than 22,00 people had already signed the petition by late Saturday afternoon, calling on state leaders to overturn convictions and swipe records clean for minorities charged with simple possession.
According to the American Civil Liberties Union, 88 percent of the 8.2 million marijuana arrests made between 2001 and 2010 were merely for possession of the plant, as opposed to arrests of large-scale distributors. The ACLU found Black Americans were 3.73 times more likely to be arrested for simple possession, despite no real difference in Black and White American use of marijuana.
Overall, the U.S. perspective toward marijuana has shifted dramatically over the years. More than 60 percent of adults in the nation agree marijuana should be legalized, according to the Pew Research Center.
Despite the increased favor of pot, racial disparities regarding marijuana possession within the criminal justice system haven't necessarily changed. A Drug Policy Alliance report found marijuana arrests, in general, were down in states with recreational marijuana laws. However, when factoring in race, black people were still more likely to be arrested than whites.
For instance, in Alaska, which legalized marijuana for adults in 2014, arrests fell nearly 99 percent for whites and 93 percent for blacks between 2012 and 2016. However, the report, released in 2018, still found black offenders were arrested at a rate of 17.7 per 100,000 in 2016 compared to white offenders' 1.8 per 100,000 that same year.
A few legal states have already implemented petitions that would help overturn marijuana convictions and clear records of those charged with possession. In places like Colorado and California, people with prior marijuana convictions have already started seeing their records wiped clean of pot infractions.
Denver Mayor Michael Hancock announced plans to expunge low-level marijuana crimes from the records of more than 10,000 people in December 2018, while more than 8,100 marijuana convictions were dismissed in San Francisco in February. Meanwhile, prosecutors in Los Angeles announced plans to dismiss or reduce nearly 54,000 marijuana-related convictions in April.
So far, Ben & Jerry's is one of the only major brands to support marijuana legalization under a criminal justice scope.
"We have a lot of fun, never being overt, but really playing into the moment of 420," Jay Curley, the company's global head of integrated marketing, told Time magazine.
"We're actually using this as an opportunity not to tell a stoner joke like we have in the past, but to raise what we see as a much more serious issue around justice," he continued.