Plastic Straw Ban Expands: Ben and Jerry's Eliminating Spoons, Straws in All Stores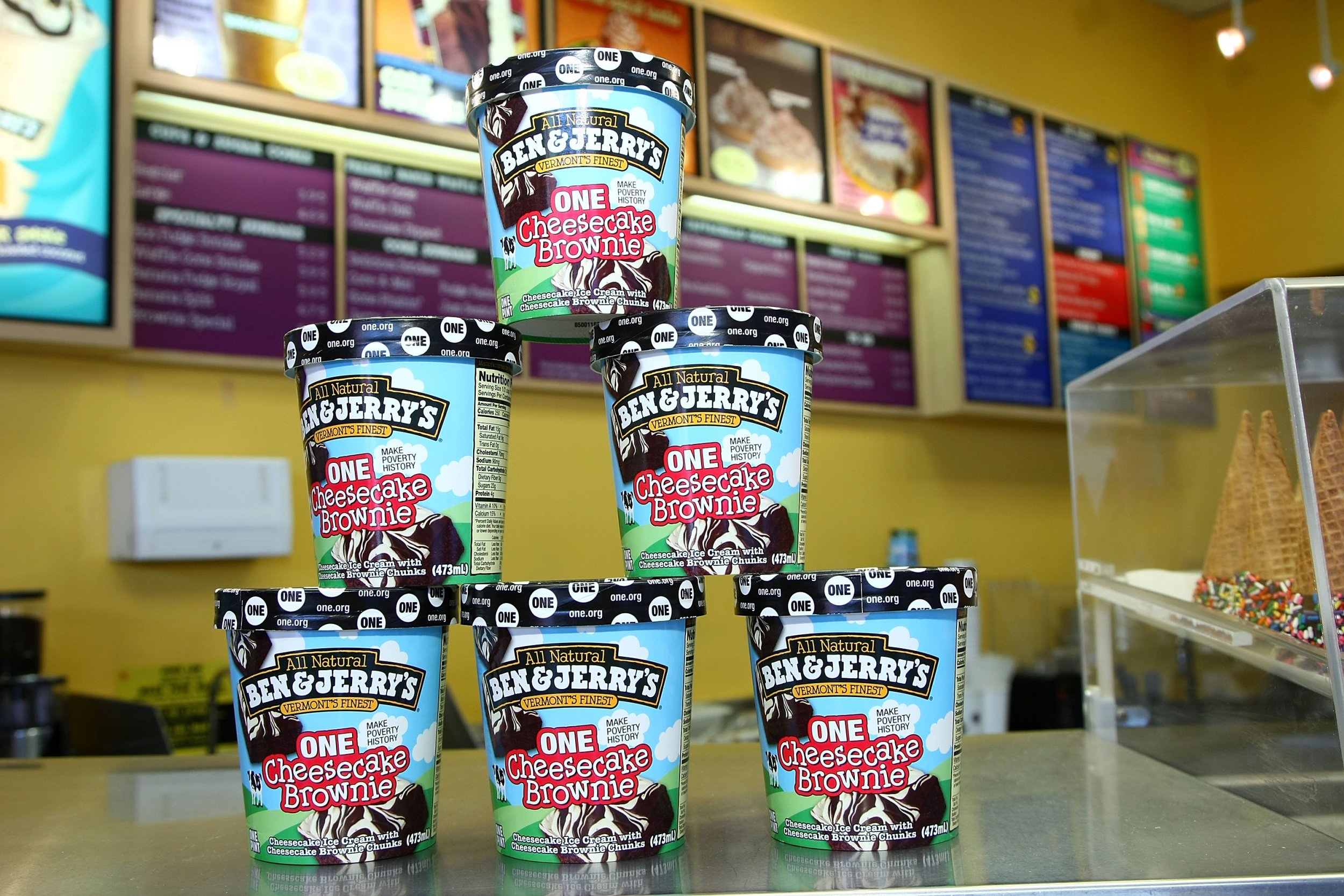 In an effort to be more environmentally friendly, the ice cream company Ben & Jerry's is making a move away from all single-use plastic products including spoons and straws.
The company made an announcement this week about eliminating the plastic products sometime in early April. In addition to eliminating the spoons and straws, the company plans to also eliminate the use of plastic one-time use cups and lids sometime in 2020, but will start with the straws and spoons. Waffle cones also act as an alternative to the plastic and plastic-lined cups.
Currently, the stores give millions of the plastic items out to customers. They use 2.5 million plastic straws and 30 million plastic spoons every year, according to the Ben & Jerry's Global Sustainability Manager Jenna Evans.
Recycling the plastic isn't enough she said, instead, that single-use plastic has to be completely eliminated. "We're not going to recycle our way out of this problem," she said.
The move to stop using the plastic is the latest action in Ben & Jerry's plan to create less waste. Last year the company made straws only available upon request instead of them being set out for any customer to grab.
The goal is to transition to wooden spoons by the time free cone day rolls around on April 9 of this year, they will also have straws available upon request still but only paper straws. The timeline for finding an alternative to the plastic cups and lids is a bit longer though, for that the company is hoping to have found an alternative by the end of 2020.
The company is also looking into any possible alternatives for the plastic-lined pint containers but that is proving to be a bit more difficult, so they're starting with the straws and spoons. "But it's a good start toward changing expectations. We're committed to exploring additional options to further reduce the use of disposable items. This transition is the first step for us on a more comprehensive journey to eliminate single-use, petroleum-based plastic in our supply chain, and we look forward to reporting on our progress," said Evans.
The company has a whole section of its website about sustainable packaging and the work being done to find an alternative to the items that can't be widely recycled. The pint containers are one of the more difficult items to recycle and change.​